10 Creative Ways to Thank Your Supporters 
Gratitude goes a long way. 
Without support from donors and fundraisers, charities simply wouldn't be able to carry out their amazing work. 
Why thanking donors is important
Saying "thank you" is an integral part of good stewardship.
It lets them know how much their generosity means to achieving your mission.
It makes your supporter relationships even stronger.
It can make all the difference when people consider supporting you again.
And it's just good manners!
Ready to make your supporters feel like heroes? We've put together ten simple, creative, and effective ideas for ways to thank your donors, fundraisers, and supporters. 
Let's get started, shall we?
Thank you's need to be timely! Luckily, we've got that bit covered.
As soon as someone makes a donation through JustGiving, they get a thank-you message as part of their email receipt.
The best part about this is that you can personalise this message and thank your supporters in your own words.
For example, here's what your donor thank-you message looks like before:
"Thank you for your donation. We're sending it straight to [charity's name] so you'll be making a difference very soon." 
And here's what your personalised message could look like when it's tied to your mission or campaign:
"Thank you so much for helping us raise money for our new dog rescue facility. Our team (and our pups) will be forever grateful for the difference you've made! 
Put your own spin on your charity's thank you message and stand out from the crowd.
2. Film a thank you video 
One of the most powerful ways to thank your donors is with a thank-you video. 
Think about those supporters going the extra mile for your charity: running marathons, skydiving, shaving their heads… 
Get members of your team to film short clips for those donors and fundraisers, and thank them personally, by name, for that extra special touch.
It's all about energy. Make people feel celebrated and appreciated! You could even feature clips of the work your charity does, or what their donations will help fund.
Either send these to your donors and fundraisers directly or share more general thank you videos on your social media channels.
Looking for inspiration for video content? Find out how your charity can use Instagram Reels to boost donations here. 
3. Highlight the impact of their support 
One of the best ways to thank your donors is by sending a story, photo, or video of one of your beneficiaries. This way, you can help your supporters understand the true impact of their donation. 
Seeing the difference their contribution or fundraising makes may encourage them to give or fundraise for you again in the future. Find out more about building meaningful connections with your supporters here.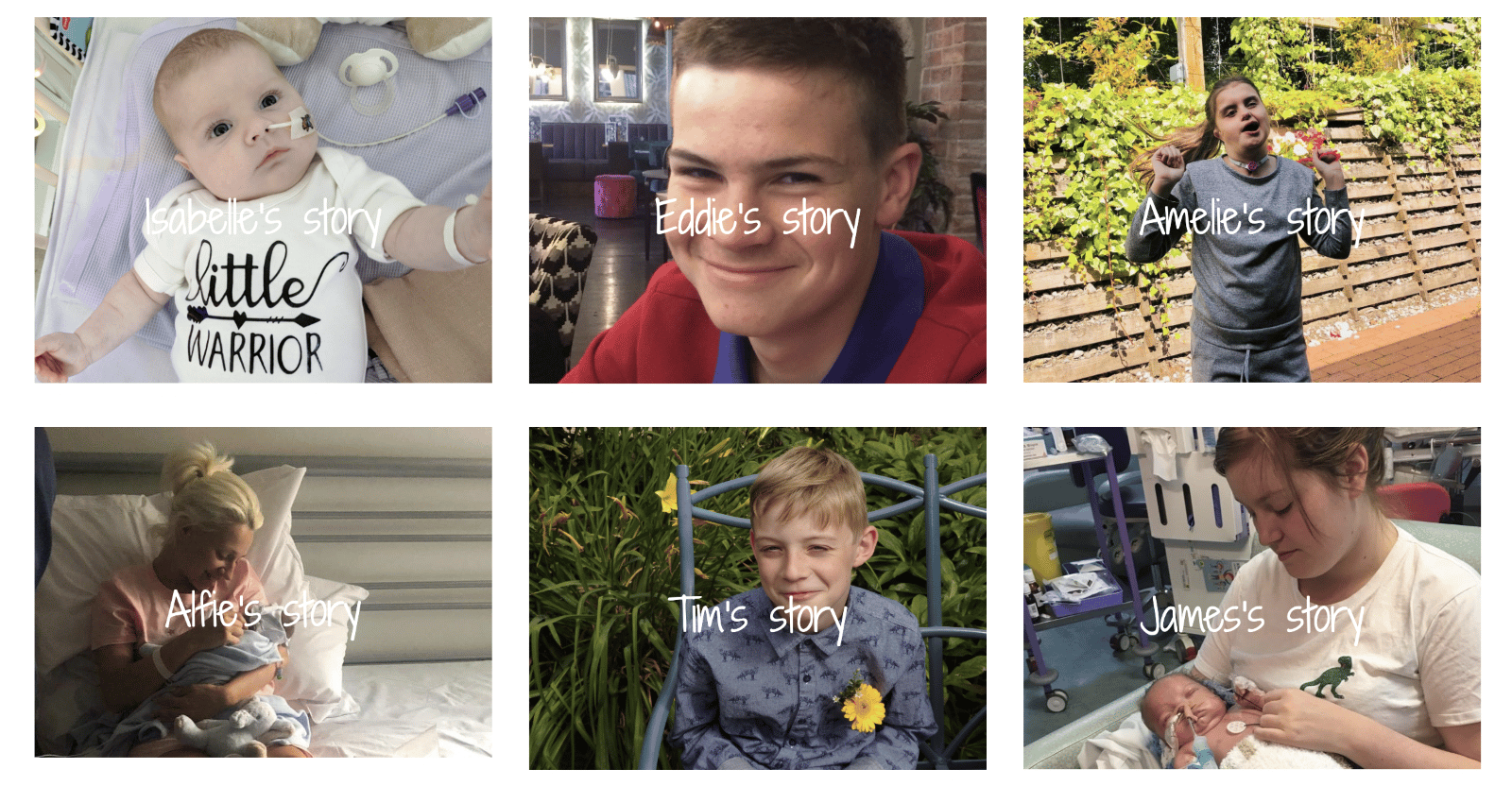 4. Give shout-outs on social media 
Use the power of social media to connect with your supporters online!
People who fundraise and donate through JustGiving can share this directly toon Twitter, and many like to tag their chosen charity. Replying to these tweets with a quick thank you message is an easy (but personal) way to show your gratitude.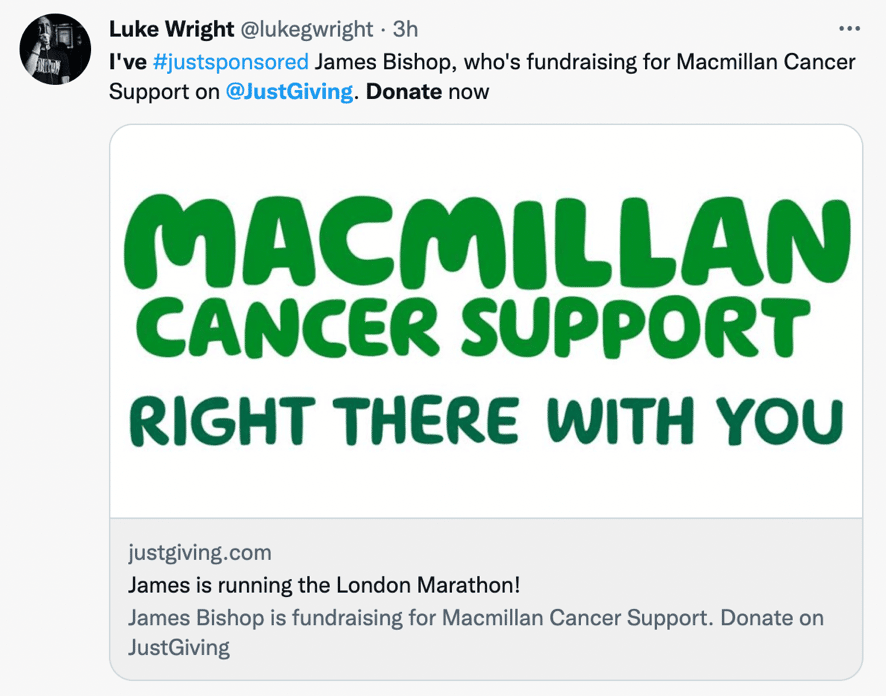 Spread the love on your social media channels with regular 'Thank you' posts! It's a great opportunity to:
Give updates on the amazing work your charity is doing.
Show your followers that you appreciate their support.
Demonstrate how their donations impact your beneficiaries.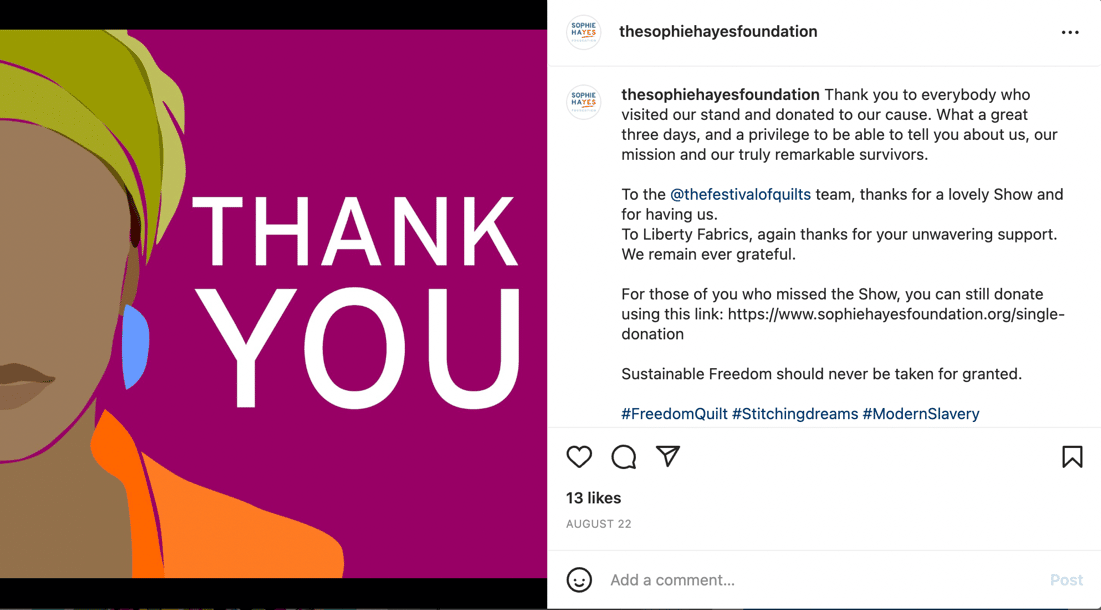 5. Make a phone call 
Why not use one of the traditional ways to thank your donors and say thank you over the phone? You could make the call following a donation, fundraising event, or at the end of the year – creating personal, one-on-one connections with your supporters.
You could even organise a phone-a-thon! Bring your team together to make phone calls to your supporters. Be sure to have a general script in place – but allow for some unrehearsed spontaneity, so it feels more like a friendly chat than a formality. 
6. Shine a spotlight on your fundraisers and donors 
Give your supporters the recognition they deserve with a special feature on your charity's website or social media.
Always ask for permission to do so – and, if they agree, ask for a photo and short quote about why they decided to give to or fundraise for your cause.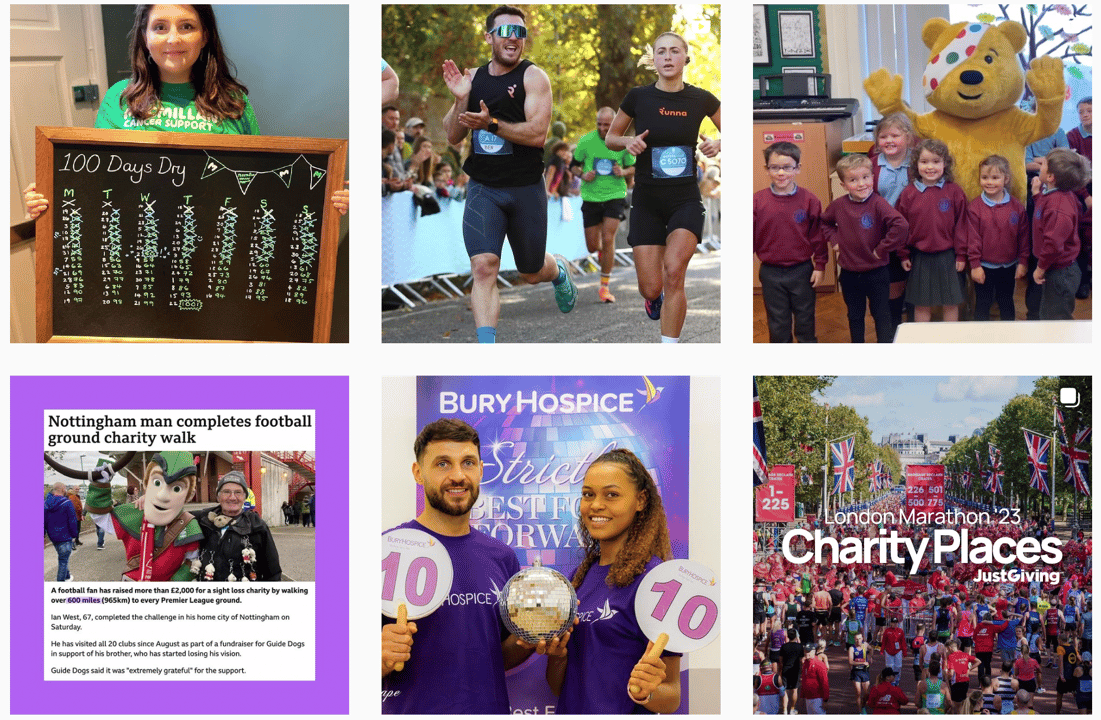 7. Send a welcome package  
Sending a welcome package is a great way to thank your donors and make a strong first impression. This doesn't have to be physical – this can be a virtual welcome message too!  
Consider including…
A welcome note 
Photos and stories of your beneficiaries 
Small gifts (where possible) 
Specific details about the program, project, or community their donation is supporting 
Be sure to send the welcome package as soon as the first donation is made. How you acknowledge a donation will impact if and when they choose to donate again.
8. Reach out on birthdays and special occasions 
Surprise your supporters by keeping track of big milestones – like birthdays, holidays, and when they hit 50%, 75% or 100% of their fundraising targets! Send an email or call them, just to let them know you care. This shows your donors just how much you appreciate them – and creates a wonderful community feel. 
9. Host an appreciation event 
If possible, your charity could host an in-person event to celebrate your donors and fundraisers. This can be as formal or informal, big or small as you like. Organising an appreciation event will help you create positive, long-lasting relationships with your supporters – what better excuse to get together and have a party?
Check out our 2022 JustGiving Awards highlights for some event inspiration.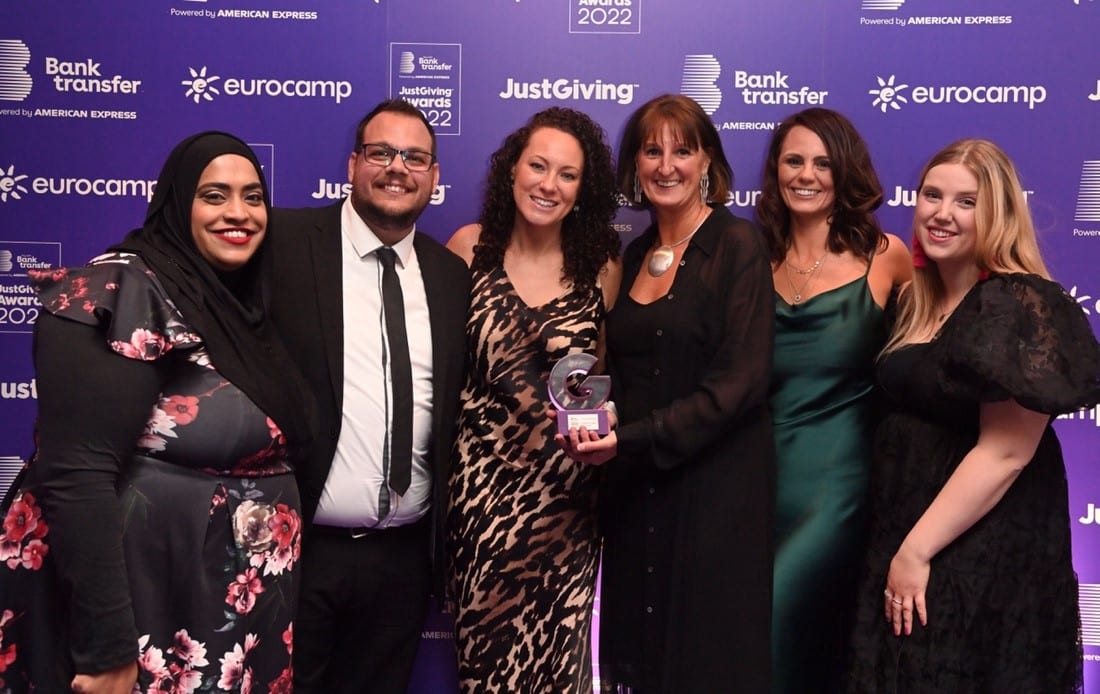 10. Organise a trip to a programme location/virtual tour 
People give to people. Let them see the difference their support makes firsthand.
What better way to thank your supporters and show the impact of their donations than inviting them to see it for themselves? You could invite your supporters to visit your offices, one of your programme locations, or even meet some of your beneficiaries.  
There you have it – our top ten ideas for thanking your supporters! We hope you've been inspired to spread reach out and let your donors and fundraisers know how much their support means to your charity. Don't forget to log in to your charity account and personalise your charity's thank you message here. 
Get inspiration in your inbox!
Don't miss out on digital fundraising tips, tools and trends.
Becky is the Community Manager at JustGiving. She's passionate about storytelling, and inspiring people to help charities raise more.