10 must-reads from February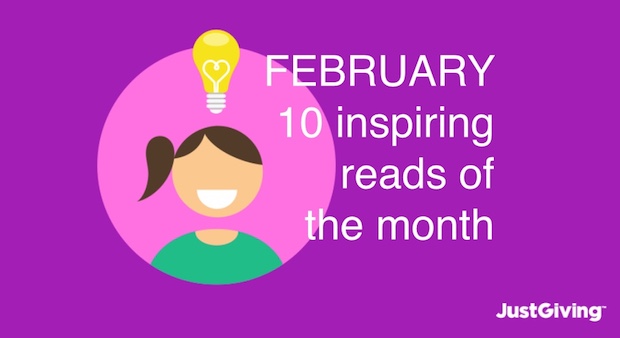 There's been a lot going on in February, so you'd be forgiven if you missed some of these links from around the web this month.
Our top picks include AI for small charities, social media takeovers, top digital tools and so much more… read on!
Zoe Amar's top

7 digital skills that every charity leader needs

. Do you have them?

It's been a tough couple of weeks in the press for the sector, so now is a good time to revisit your crisis comms plan. Jon Ware asks

is your social media response helping during a crisis?

February has been a great month for reports. Check out NonProfit Tech for Good's

2018 Global NGO Technology Report

, and

Blackbaud's Charitable Giving report

. Both packed full of lovely stats about the sector.

If you didn't make it to NFP Barcamp earlier in the month, James Gadsby Peet has written this awesome roundup of his session on

the top digital tools charity digital folk are using in 2018

.

Facebook made some significant changes to its newsfeed algorithm recently which has been a wake up call for marketers.

Here Jon Loomer tells us why it's time to buck up our content ideas!

Thanks to Joe Freeman for sharing.

GDPR is almost upon us and the IOF and Fundraising Regulator (reviewed and co-badged by the ICO) have published guidance intended to fully equip fundraisers ahead of 25 May.

It's been broken down into six four-page reports intended for easy consumption.

It's becoming more and more important to engage your supporters and connect them with real life experiences. That's why Madeleine Sugden is talking

Twitter takeovers in this blog post

– check it out for some incredibly useful and inspiring tips and ideas.

Hands up who loves their CRM system?

The NVCO tell us why CRM projects are hard but totally worth it.

Confused about AI and how it's relevant to small charities?

Charity Digital News has the lowdown on how small charities can benefit from AI.

And finally, Miranda Hart did a lovely thing on Twitter for Valentine's Day.

Knowing how February 14th can be difficult for people who feel lonely, she offered a helping hand.

Check out the Twitter moment and be inspired.

What have been your favourite reads this month?
Tweet us @JGcauses or comment below
Get inspiration in your inbox!
Don't miss out on digital fundraising tips, tools and trends.
Sally Falvey has worked in online fundraising for over 10 years, and is the Head of Growth Marketing at JustGiving. She's passionate about helping all charities use the latest technology to be more efficient and raise more money.