Ten stand-out fundraising stories of 2014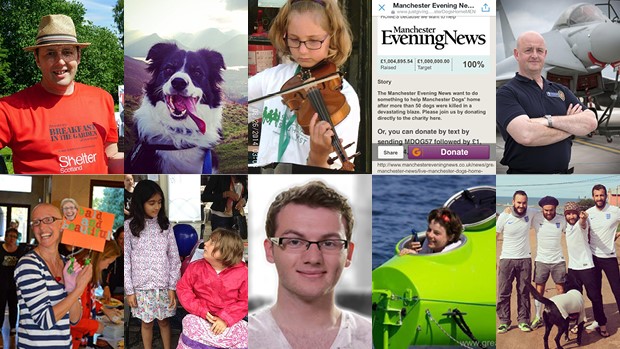 Working at JustGiving can be a bit of an emotional roller-coaster. Every day, we hear from people doing THE most amazing things for the causes they care about, and on each and every single Fundraising Page is a story worthy of wider support. I wish I could feature all of them here today, but here's a round-up of some of the Fundraising Pages created by people in 2014 whose stories made us smile, made us laugh and sometimes made us cry.  
To make people stop and think about homelessness, Andy ate breakfast in the garden come rain or shine. By asking people to donate a small amount on those miserable days, to date he has raised an incredible £5,922 for Shelter.
Nineteen year old Stephen Sutton, pictured below, battled cancer for 4 years. After being told his illness was incurable, he uploaded a bucket list. At the top of his list was to raise as much as he could for Teenage Cancer Trust. His moving story compelled people to donate over £5 million which would help the charity support others like him and the page is still taking donations.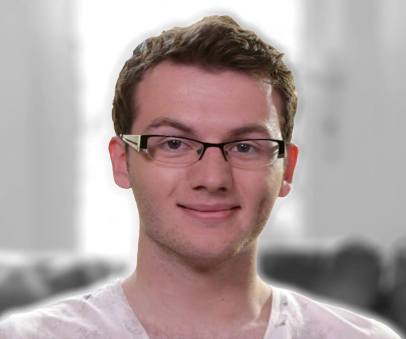 Susannah and her team rowed from California to Hawaii. For 57 days, they rowed in 3 hour shifts surviving hypothermic cold and tropical heat. The team raised over €800 for the the Mark Pollock Trust.
Feeling helpless after she saw friends, family members and colleagues become affected by cancer, Nicole decided to do something to help. By shaving off her hair she raised an incredible $13,325 for the Australian Cancer Research Foundation and also won Australian Fundraiser of the Year in the JustGiving APAC Awards. Nicole is pictured below post-head shave.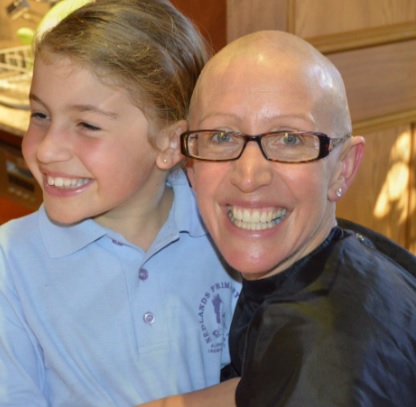 Madison decided she wanted to use her talent to make a difference to the lives of children with life-limiting conditions so she took her violin to the streets of Cornwall, raising £34,177 to date for her local children's hospice – Children's Hospice South West.
These four friends journeyed from Argentina to Brazil, which took 100 days. A highlight was watching their friendship blossom with a stray dog, Jefferson, who joined them on their journey. We loved them even more when their social campaign to reunite Jefferson with his owner went viral. The boys raised over £20,000 for J de V Arts Care Trust to build a water well in a village they passed through on their journey.
When Manchester Evening News heard about the fire that ripped through their local dogs home, they set up a fundraising page, text code and Facebook group sparking readers to donate over £1 million in just 24 hours. An incredible 45% of visits to the page were from a mobile phone, proving the staggering success of this mobile, viral campaign.
We loved Martin's 'funny business' page. He performed 10 minutes of stand-up comedy, raising over £1,200 for Weston Park Hospital Cancer Charity to help improve treatments and care for people living with Cancer. Our favourite feature? He told jokes using the 'Updates' tool to keep supporters smiling, such as this one: Our bricklayer still thinks he's Freddie Mercury. After breaking two windows with a ladder I heard him singing 'I want to break free'.
Jasper went missing on a treacherous walk in the Lake District. In panic, his owner Adam launched a social media campaign to find him. Jasper's picture was shared over a quarter of a million times. When the pair were lovingly reunited three days later, members of the public donated over £50,000 to thank the Wasdale Mountain Rescue Team that helped find him.
When Rhea heard about Rett syndrome at school, she knew she wanted to help. She loves art so decided to paint 100 canvasses, such as the ballet shoe pictured below, selling them at her local village fête. She uploaded pictures of her artwork to the page, raising an incredible £3,704 for Reverse Rett.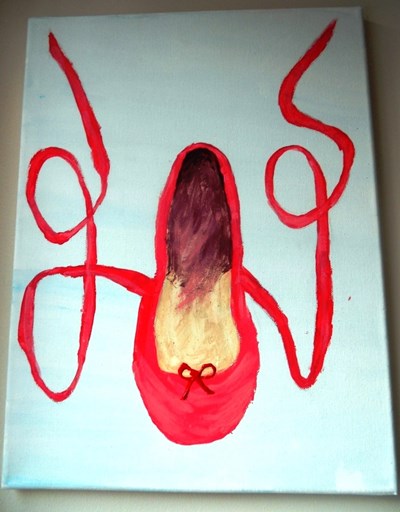 What are your most memorable fundraising stories?
Share a link in the comments section below and inspire others with their story.

Get inspiration in your inbox!
Don't miss out on digital fundraising tips, tools and trends.
Catriona makes sure the JustGiving Community is supported across our social and digital channels, whilst telling the stories of our amazing fundraisers and donors to help inspire others.