10 ways to improve your charity's Facebook page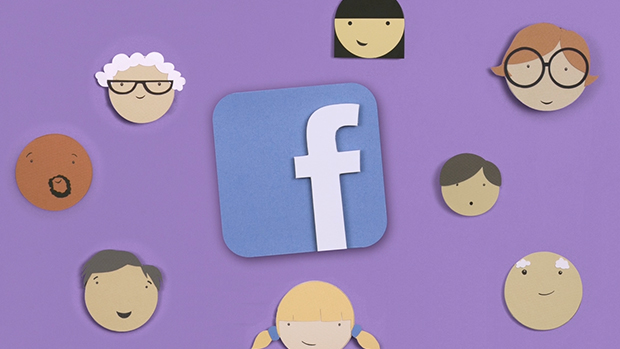 For smaller charities, it can be difficult to find time to spend on improving your Facebook page. But that doesn't mean you can't create great, engaging content. Here are our top 10 tips for getting the most out of Facebook when you have limited time on your hands.
1. Include a call to action in your cover photo
Your cover photo is the first thing people will see, so make sure it's a good, well-designed image. As it's such a prominent part of your Facebook page, update it regularly and use it to promote your charity's key message.
Remember, someone visiting your Facebook page is already really engaged with your charity, so what's the one thing you really want them to do? Is it sign up to an event? Donate to an appeal? Whatever it is, promote it in your header and add a call to action in the description. When people click on that great image, give them somewhere to go.
Here's an excellent example from the Royal National Lifeboat Institution. Their cover photo is promoting their May Day event and when you click on it, the description has a link to register.

2. Make your 'About' section descriptive and include a link to your website
Your 'About' section should give a really clear indication of what your organisation is about. Consider it like a mission statement – a short, snappy summary of your charity's goal.
You also want to make it really easy for people to get involved with your charity, so include a link to your website so they can find out all the information they need.
Here's a great example from WaterAid. After reading this, I know exactly what WaterAid are trying to achieve and where to go to help them do it.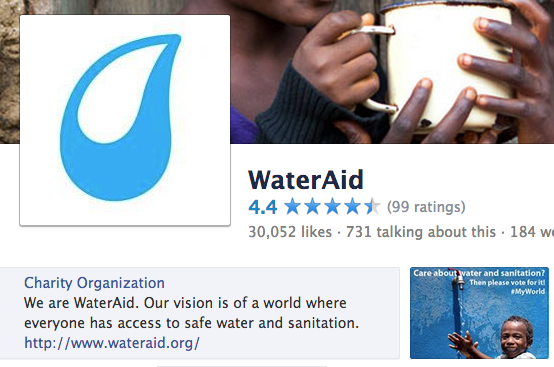 3. Your profile photo should represent your cause and look good as a thumbnail
The most important thing about your profile photo is how it looks in 'News Feed'. It needs to clearly represent your charity as a small thumbnail, so a square version of your charity's logo works best.
Here's a good example from Oxfam. Not only does it look great on their Facebook page, it also looks great in the 'News Feed'.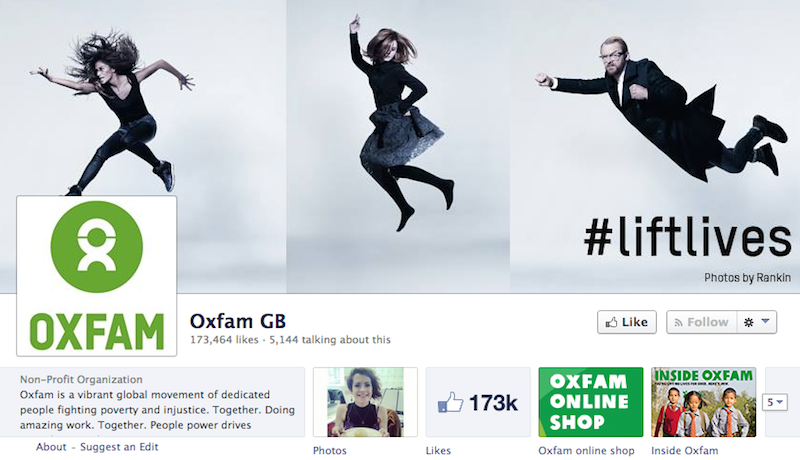 4. Use tabs to give your fans an opportunity to support your cause
People visiting your Facebook page are highly engaged, so why not give them an opportunity to donate? You can add a tab to your Facebook page that allows people to donate through JustGiving without ever leaving Facebook.
We love this example from Dogs Trust with its super clear call to action.

5. Spend some time thinking about your content strategy
It's a really good idea to spend some time thinking about your Facebook content strategy. It can be tempting to post anything and everything on Facebook, but you run the risk of sending out confused, mixed messages. Spending a short amount of time thinking about your content strategy will save you a lot of time in the long run.
Start by taking a look at your existing content. What types of posts have had the best response? Use the content people are mostly engaging with to inform your content strategy.
6. Include an image every time your post
Always try and post with an image. There's a lot happening in someone's 'News Feed' and you need your charity's post to stand out.
And adding text to your photo is a great way to give it context. Here's another brilliant example from Oxfam.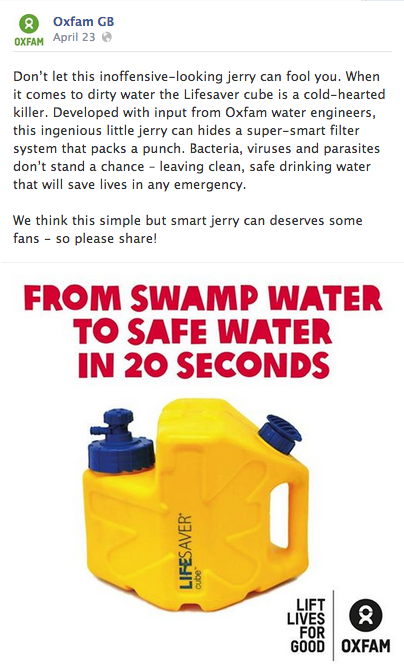 They could have just posted a photo of the bottle, but by adding text, they've grabbed people's attention and told them exactly why the bottle is so important. Now when people share this photo, the key message is shared with it.
7. Keep text short
Try and keep your copy as short as possible. Think mobile. If someone is looking at Facebook on their smartphone and a post has a lot of copy, they're going to have to click 'Continue reading' to read it all. If your call to action is at the end, there's now an extra barrier.
8. Give clear calls to action
When you post on Facebook, every post should have a purpose. Be clear what you want people to do. If you're posting about an awareness day, ask your supporters to share the post to raise awareness.
9. Ask people questions and make them feel valued
Equally, questions are a great way to engage with your community and to build relationships with your supporters. Something simple, like asking people how they're feeling ahead of a big event, can start great conversations and show a human side to your charity.
Facebook is a great opportunity to make your supporters feel appreciated. If you ask them a question, it shows them you're interested and makes them feel valued.
And when you do ask a question, try and get back to every comment. Recognising your supporters on an individual basis is a great way to say thanks and build up long-term relationships.
10. Add tracking to your links
Are you using Google Analytics? When you're linking to your charity's website from Facebook, add tracking to your links to find out more about people's behaviour when they click on those links. For example, you might find that a certain type of post encourages a lot of people to donate. Here's some more information about adding tracking to a link.
Get inspiration in your inbox!
Don't miss out on digital fundraising tips, tools and trends.
Helen looks after our social channels here at JustGiving. As social media manager she loves creating useful, inspiring content that connects with our community and celebrates their amazing achievements.