£22.3m for good causes at the London marathon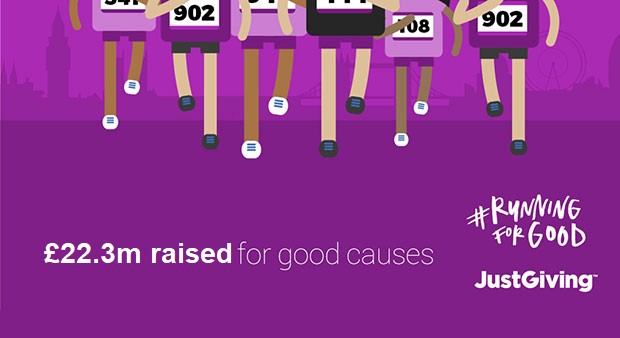 As the biggest fundraising event in the world, the London marathon's an exciting time for us here at JustGiving.
Here are some of our key moments from the London marathon 2018:

£22.3m raised for good causes
London marathon runners on JustGiving have raised an incredible £22.3 million in donations and Gift Aid so far. And they've raised a further £1.6 million in offline donations!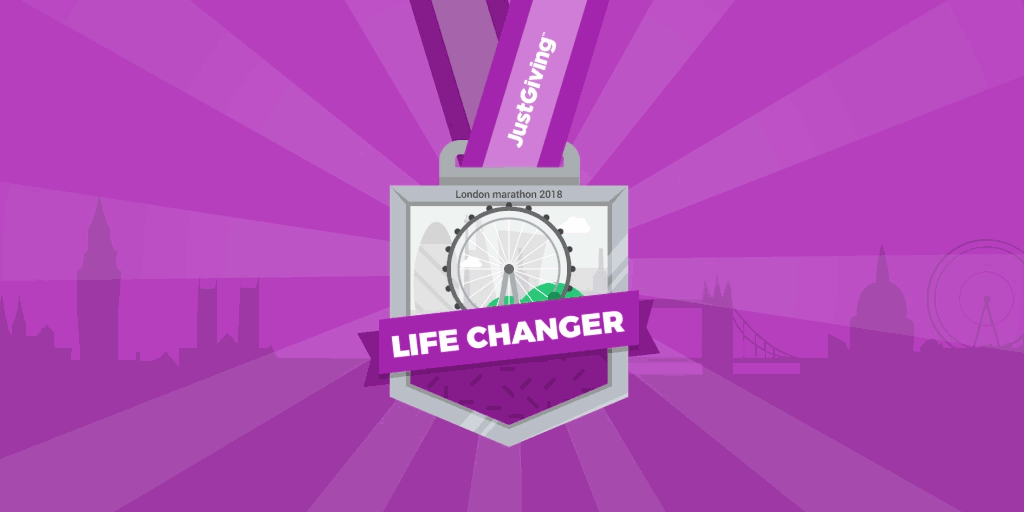 Unique medals for your marathon runners
There are thousands of London marathon runners, but each one of them has their own special, unique story. This year we created My Medal, a personalised digital medal, to celebrate their individual achievement.
It includes messages from their supporters, how much they've raised and your charity's logo. Their medal is also sharable, and supporters can donate directly to their Fundraising Page.
Find and share your fundraisers' medals here
Running for Good
One of the things that makes the London marathon so special is the camaraderie. The way the runners encourage and support each other (quite literally!) every step of the way is incredible.
Who can forget when Matthew Rees helped David Wyeth over the 2017 finish line? It was a moment that epitomised everything the London marathon's about. This year the two men were reunited when they finished the race just minutes apart and last October they ran the Amsterdam marathon together. With Sunday being the hottest London marathon on record there was no shortage of runners keeping each other on track, offering everything from water, a supportive hand, an encouraging word.
That support extends well beyond race day. In January we set up Running for Good, a Facebook group where runners could get advice from professional running coaches. It's turned into an incredible community of runners, all offering each other advice and encouragement, not just for the London marathon, but for lots of different races.
We discovered that runners really want to talk to each other when they're training – it's reassuring to hear from the people who are going through the same thing – we even saw members meeting up on race day!
Whatever race your runners are taking part in, share the Running for Good group with them so that they too can get support from their fellow fundraisers.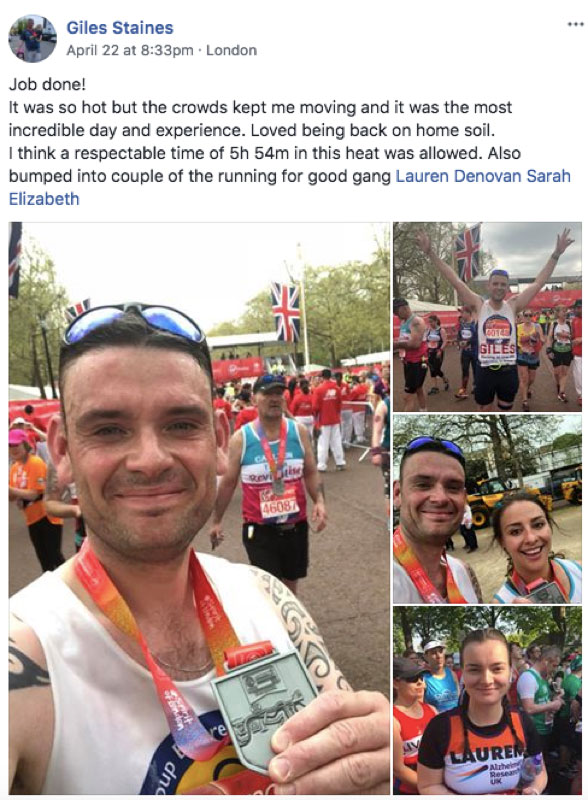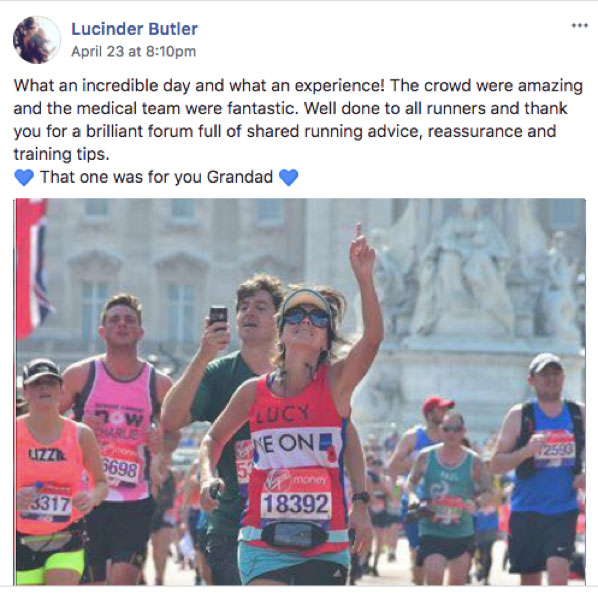 #FinishforMatt
On Monday we heard the incredibly sad news that Matt Campbell had died after he collapsed at mile 22. Matt was running to raise money for The Brathay Trust in memory of his father, Martin. Over ten thousand people have paid tribute to Matt by donating to his Fundraising Page. The total currently stands at £135,000 with people still donating.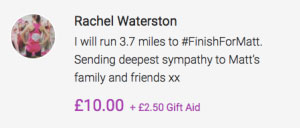 We've been incredibly moved by the community's response. Thousands of fellow runners are planning to #FinishForMatt. Wherever they are in the country, they're going to run the last 3.7 miles for Matt and give a donation to his JustGiving page.
Get inspiration in your inbox!
Don't miss out on digital fundraising tips, tools and trends.
Helen looks after our social channels here at JustGiving. As social media manager she loves creating useful, inspiring content that connects with our community and celebrates their amazing achievements.