2023 JustGiving Awards Finalists: Voting Now Open!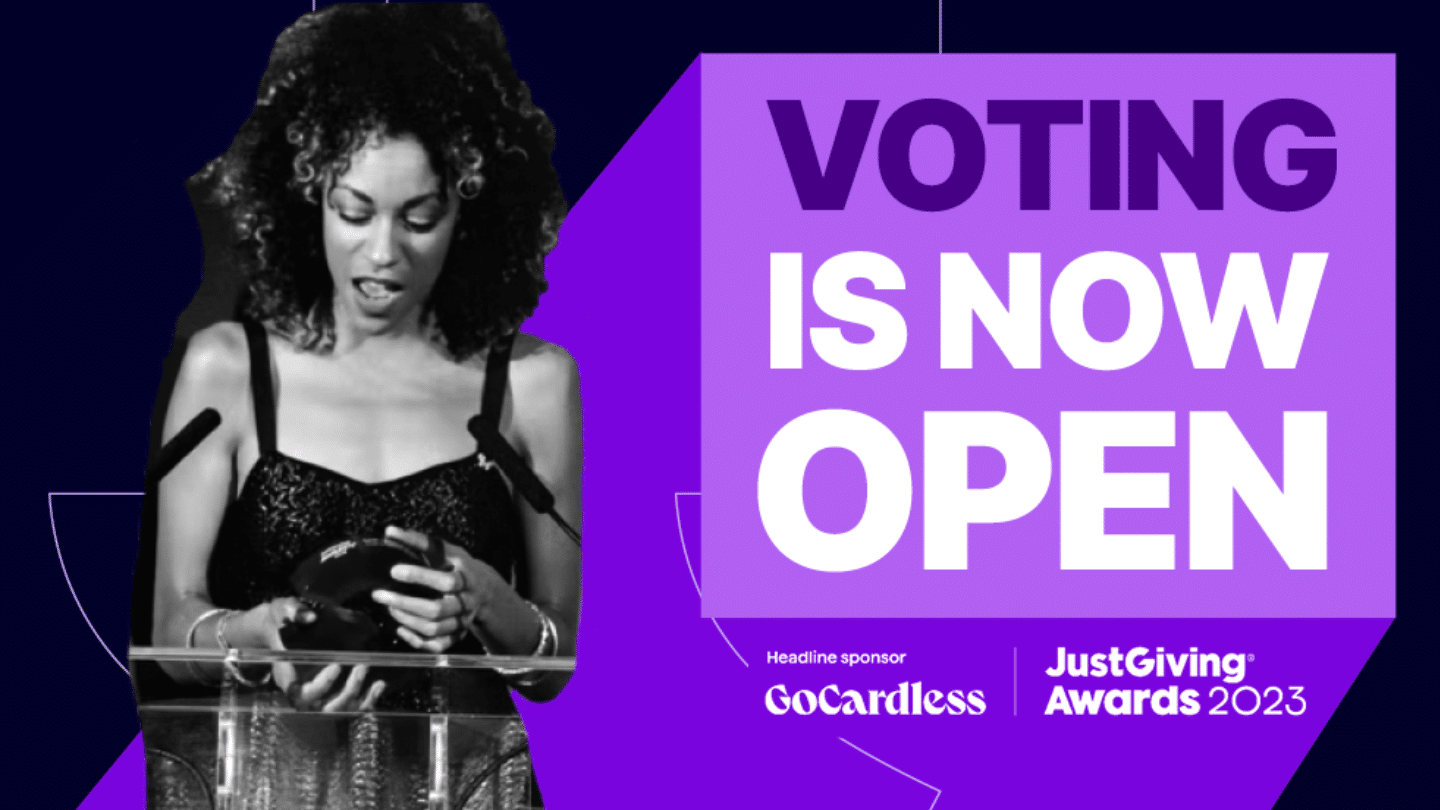 If you're reading this, your charity or one of your fundraisers might be a finalist for a JustGiving Award!
Over 14,000 incredible people and charities were nominated for the 2023 GoCardless JustGiving Awards (more than ever before).
Now the finalists are decided. Inspired by love, driven by loss, and powered by solidarity, these people and charities have made a profound difference for their cause, making the world a little better than they found it.
And we're beyond excited to introduce them to you today.
Meet our finalists and vote now!
Click on your favourite finalists in each category to cast your vote before Friday, 25 August 2023. Vote now.
Finding the world's most outstanding fundraisers
The dedication, inspiration, commitment, endurance, and passion of the JustGiving community is simply unbelievable.
Even with our epic panel of 2023 JustGiving Awards judges, finding the world's most outstanding fundraisers and charities isn't easy. Especially with 14,000+ nominees!
Let us tell you a little about those who put it all on the line but were not shortlisted in 2023.
People ran marathons whilst dressed as a rhinoceros. Ran marathons with a refrigerator strapped to their back. Ran marathons despite having MND and requiring a special ventilator to breathe.
People rowed boats from Antarctica to South Georgia. Walked the entire country of New Zealand. Ran across the Sahara Desert.
People set up schools. Organised bike rides and balls attended by A-list celebrities. Drove to Ukraine over and over to ensure 800 parcels were delivered for Easter.
Charities hosted volcano-climbing expeditions. Rewilded baby bison calves. Raised millions to fund projects like mental health helplines and support for injured military veterans.
All this, to raise astronomical amounts of money and awareness for the causes they love.
Now, meet the finalists. 
Meet the 2023 JustGiving Awards finalists 
These 24 JustGivers are on another level. They're the giants who walk among us. The trailblazers rewriting fundraising history. Read their stories and you'll see exactly why they made the finalist shortlist.  Now, it's over to you. This is your chance to share your love and gratitude for these fundraising heroes. Only eight can get a trophy. Who will get your vote?
See the finalists and vote now 
Click on your favourite finalists in each category to cast your vote before Friday, 25 August 2023. Vote now.
Get inspiration in your inbox!
Don't miss out on digital fundraising tips, tools and trends.
Sophie is Head of Brand at JustGiving. With over 7-years experience in the world of fundraising, she knows her stuff about building brand strategies and championing thoughtful marketing.