2023 GoCardless JustGiving Awards: Winners & Highlights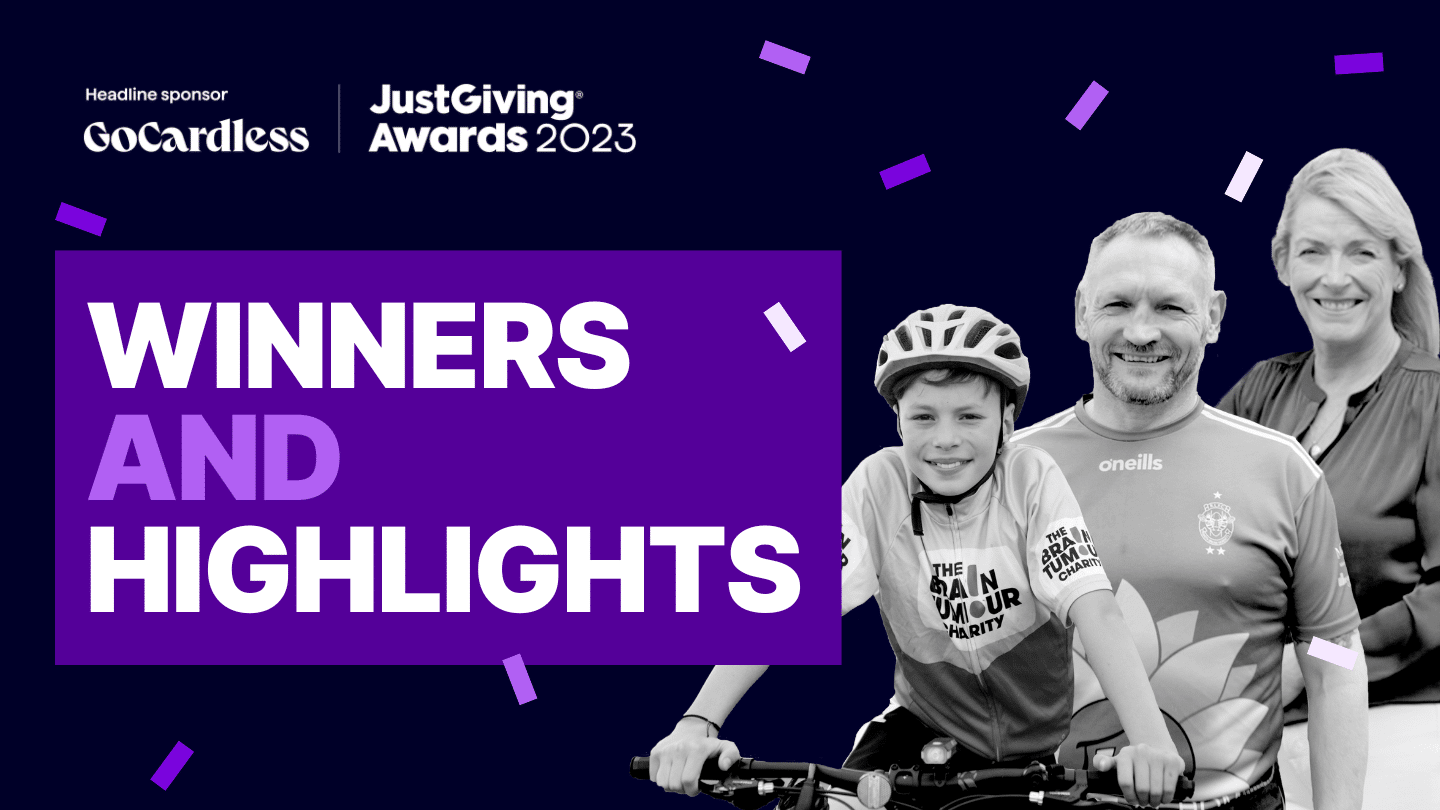 Our annual JustGiving Awards have been described as "the most inspiring night of the year". 2023 took this to a completely new level.
We started JustGiving more than 20 years ago to help connect people with the causes they care about.
But did we ever expect to see someone row 125 miles in a homemade tin boat? Or run a marathon every single day for a year? Mind. Blown.
This year's GoCardless JustGiving Awards pulled in nearly 15,000 nominations and 20,000 votes for our 24 fundraising finalists – outstanding examples of what people can do when driven by love, loss, or solidarity.
Led by our extraordinary hosts, BBC's Jamie Laing and Matt Edmondson, as well as a variety of celebrities, the ceremony was one for the ages.
So, who won and what happened? Read on to find out.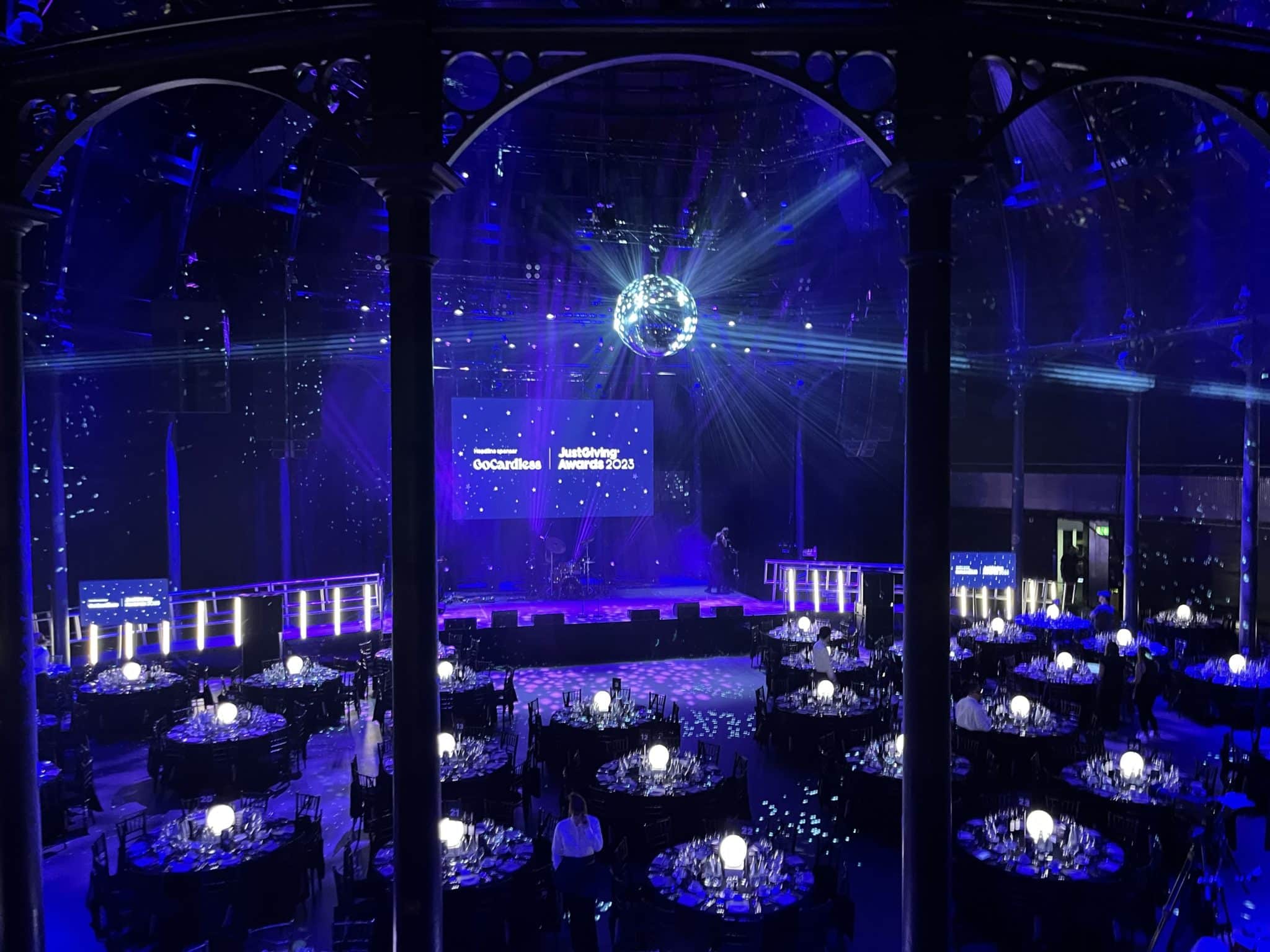 2023 GoCardless JustGiving Awards winners
2023 CHARITY OF THE YEAR
MY NAME'5 DODDIE FOUNDATION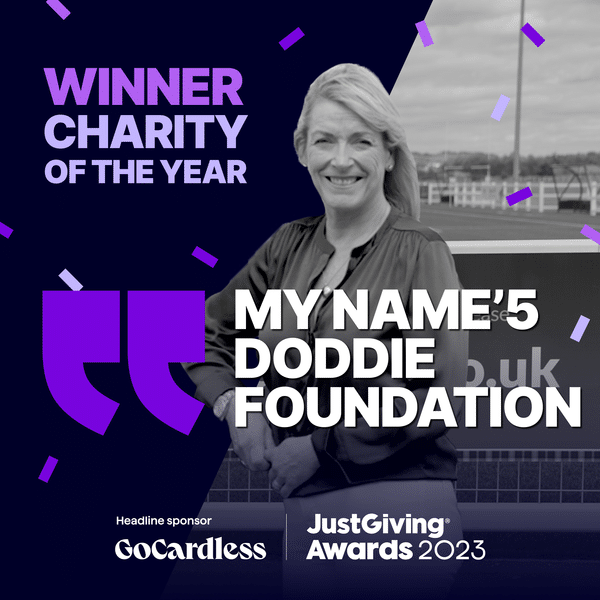 My Name'5 Doddie Foundation saw over £2 million raised and 38,000 participants in their 2023 campaign, Doddie Aid.
The charity, who work toward a world free from MND, ran a virtual mass participation exercise event split into six districts, with the winning district being the one which covers the furthest distance over the duration of the event.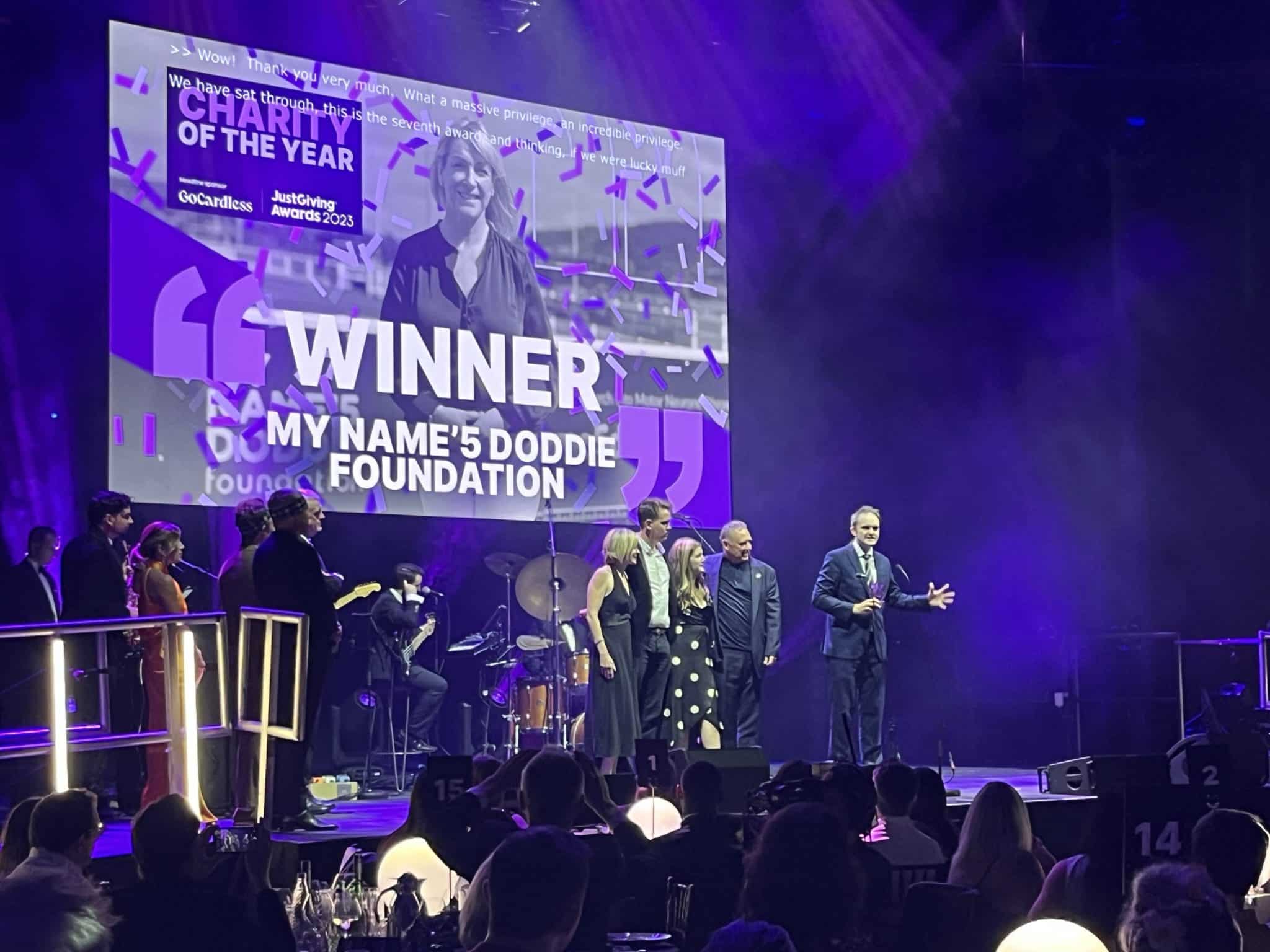 See the Doddie Aid campaign website
---
2023 CREATIVE FUNDRAISER OF THE YEAR
MAJOR MICK STANLEY
81-year-old, retired Army Major Mick built the 'Tin-tanic' – his own boat, out of corrugated iron, curtain hooks, and hosepipe, and rowed an oar-inspiring 125 miles.
This quirky vessel not only turned heads but also captured hearts, raising over £11,000 for the Children on the Edge.
See Major Mick's fundraising page
---
2023 COMMUNITY HERO OF THE YEAR
KRISTA SHARP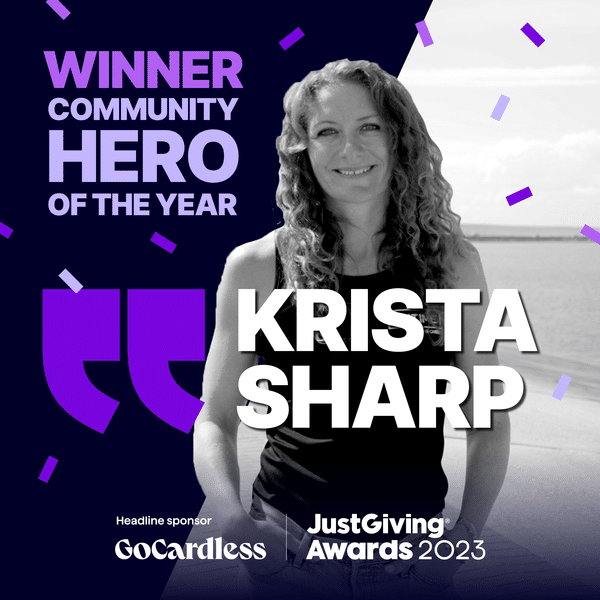 There are over 700,000 young carers living in the UK. Krista quit her job as a teacher to help run a charity that supports people just like them.
Her dedication to MYTIME Young Carers is helping pave a brighter future for young carers everywhere. When Krista heard a 5-year-old say they couldn't play outside in case their mummy has a fit, or a young adult carer say they sometimes must steal food to make sure their family can eat, she was in awe of their selflessness.
---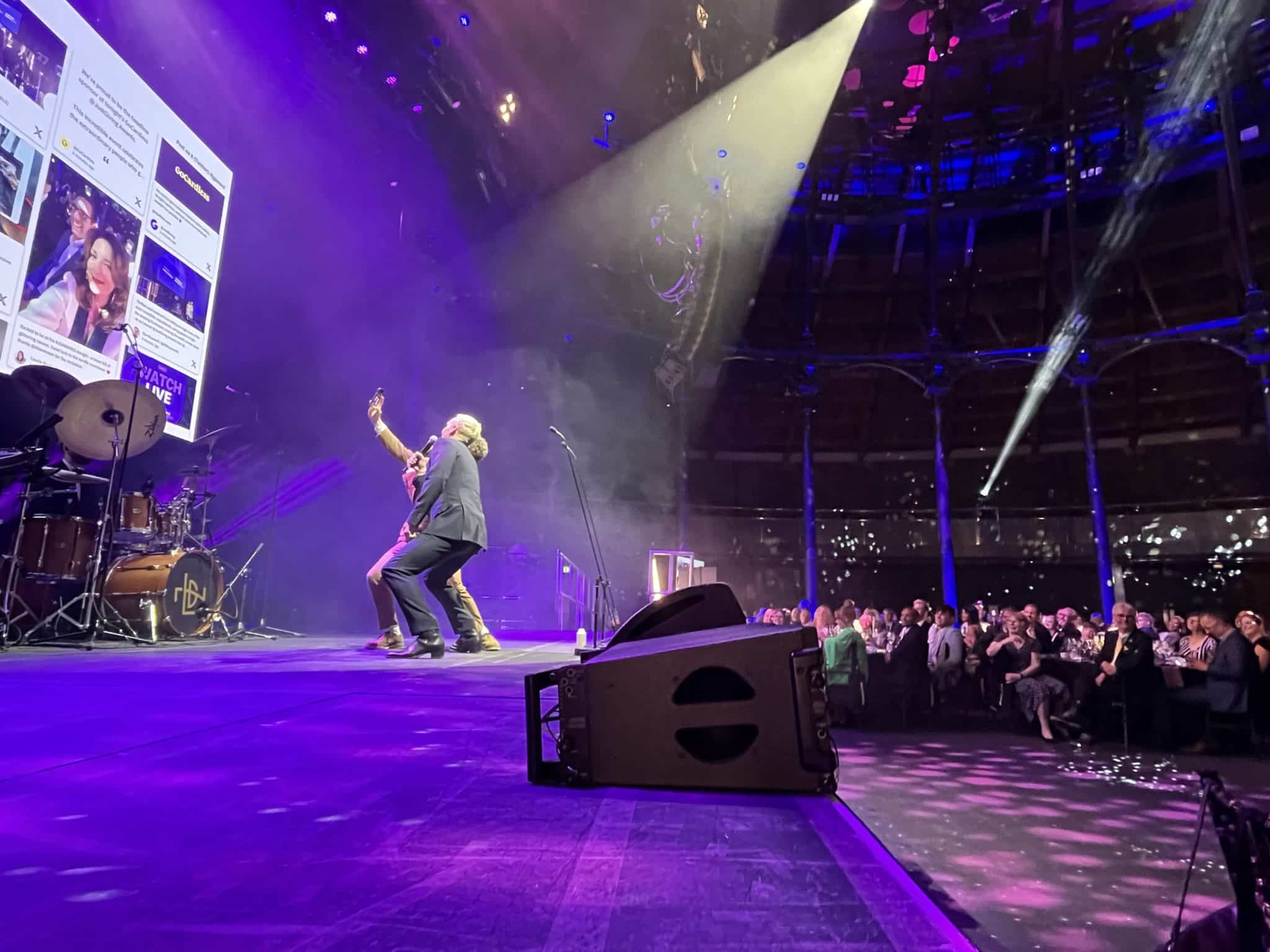 ---
2023 YOUNG FUNDRAISER OF THE YEAR
HARRY SMITH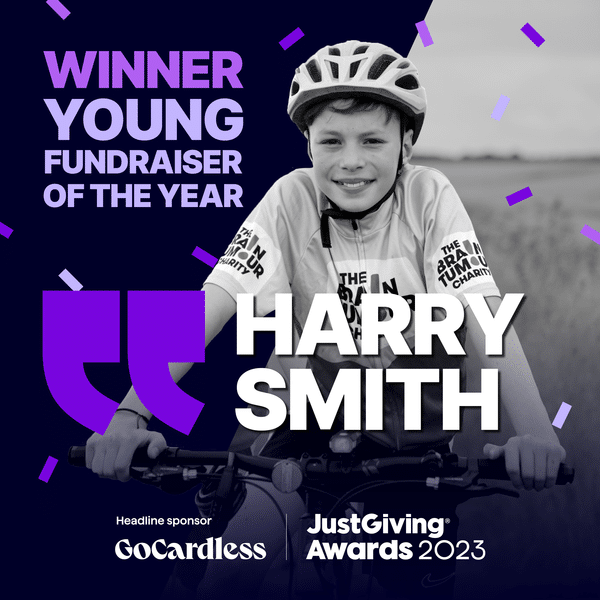 Harry's sister, Emily was the 'best sister he could ever ask for'. When she died from an incurable brain tumour, he turned his grief into a powerful force for good.
His challenge? Swimming a mile, climbing England's highest mountain, and cycling home from Addenbrooke's Hospital – the journey home that his sister was never able to make. He's raised over £11,000 for the Brain Tumour Charity.
---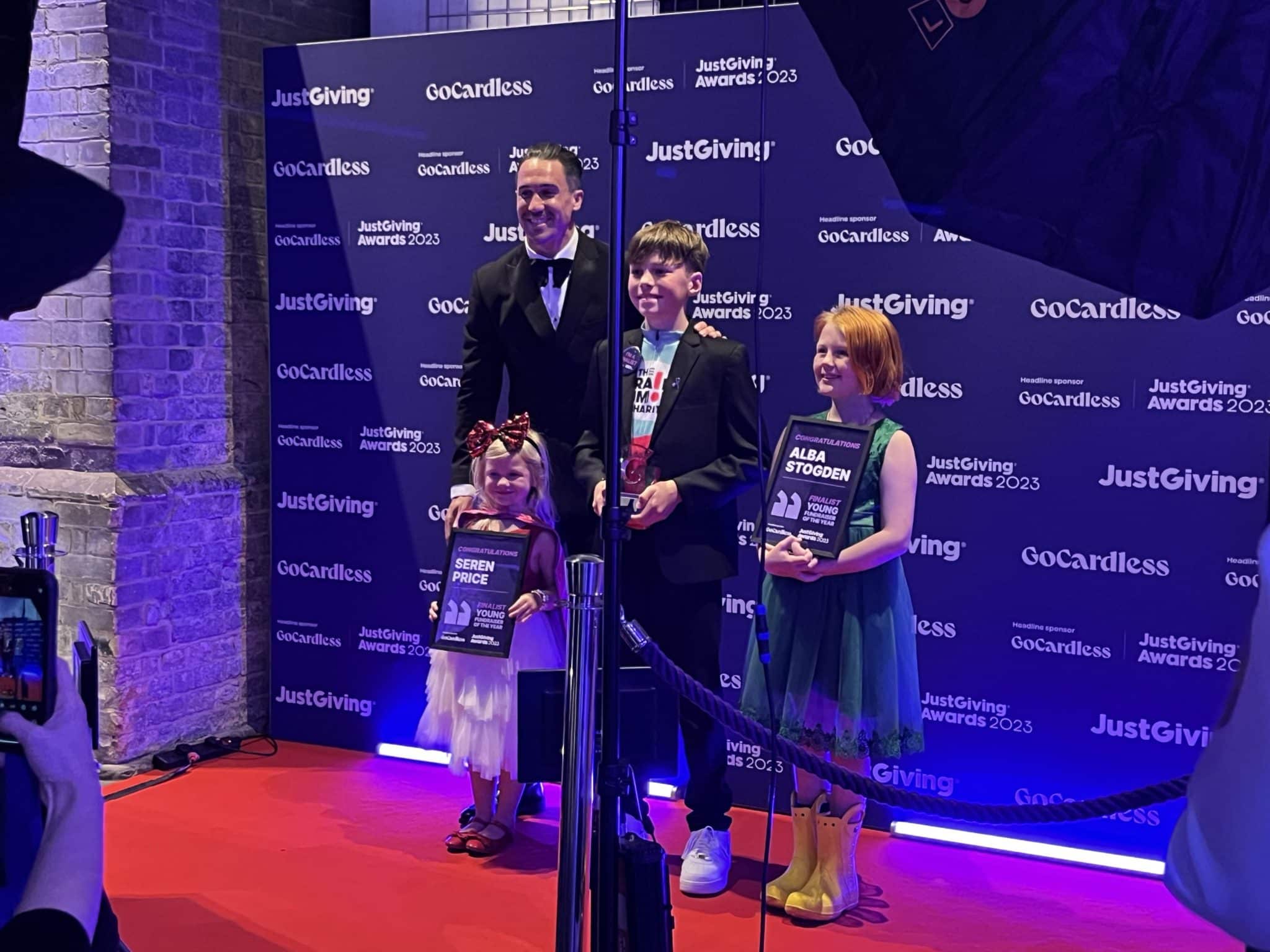 ---
2023 CELEBRITY FUNDRAISER OF THE YEAR
BILL BAILEY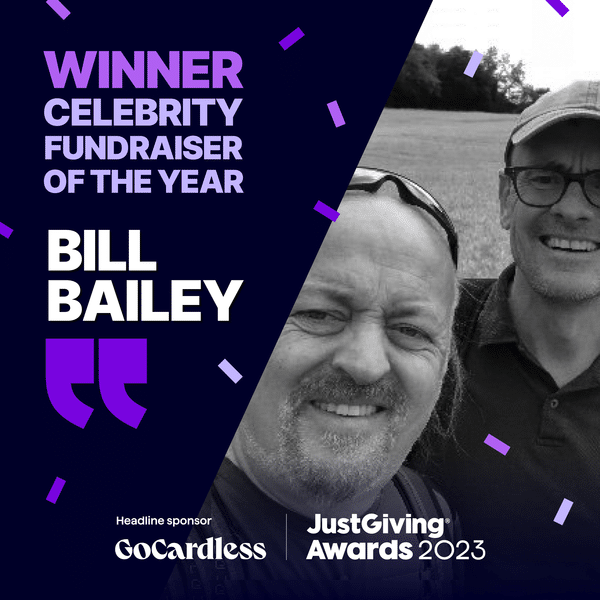 Comedian, musician and Strictly legend, Bill Bailey set out to prove that true friendship knows no bounds when he embarked on an epic 100-mile walk from Cornwall to Devon.
With every gruelling step, he honoured his close friend and comedian, Sean Lock. Bill's remarkable journey raised over £140,000 for Macmillan Cancer Support.
---
2023 TEEN FUNDRAISER OF THE YEAR
GABRIEL CLARK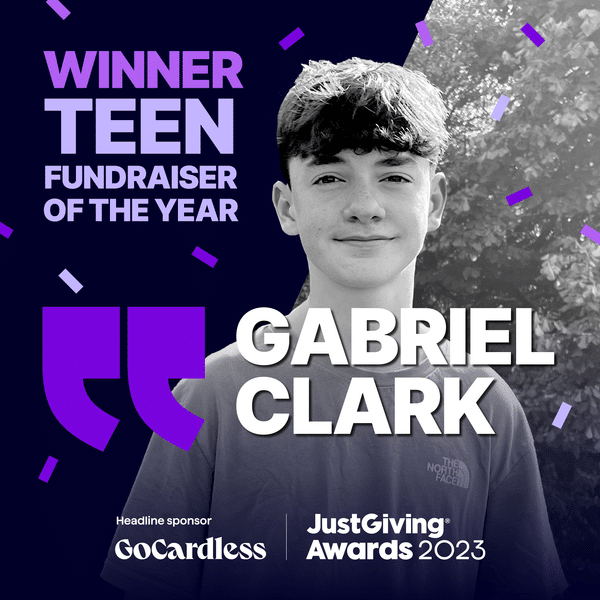 13-year-old carpenter Gabriel became a viral sensation when his 'Bowl for Ukraine' prize draw caught the attention of celebrities such as Stephen Fry and Sophie Ellis-Bextor.
Shortly after this, he started work on his second creation, the 'Hope Bowl, which he made from three types of wood to represent conflict, food and education. He's now raised over £278,000 for Save the Children.
See Gabriel's fundraising page
---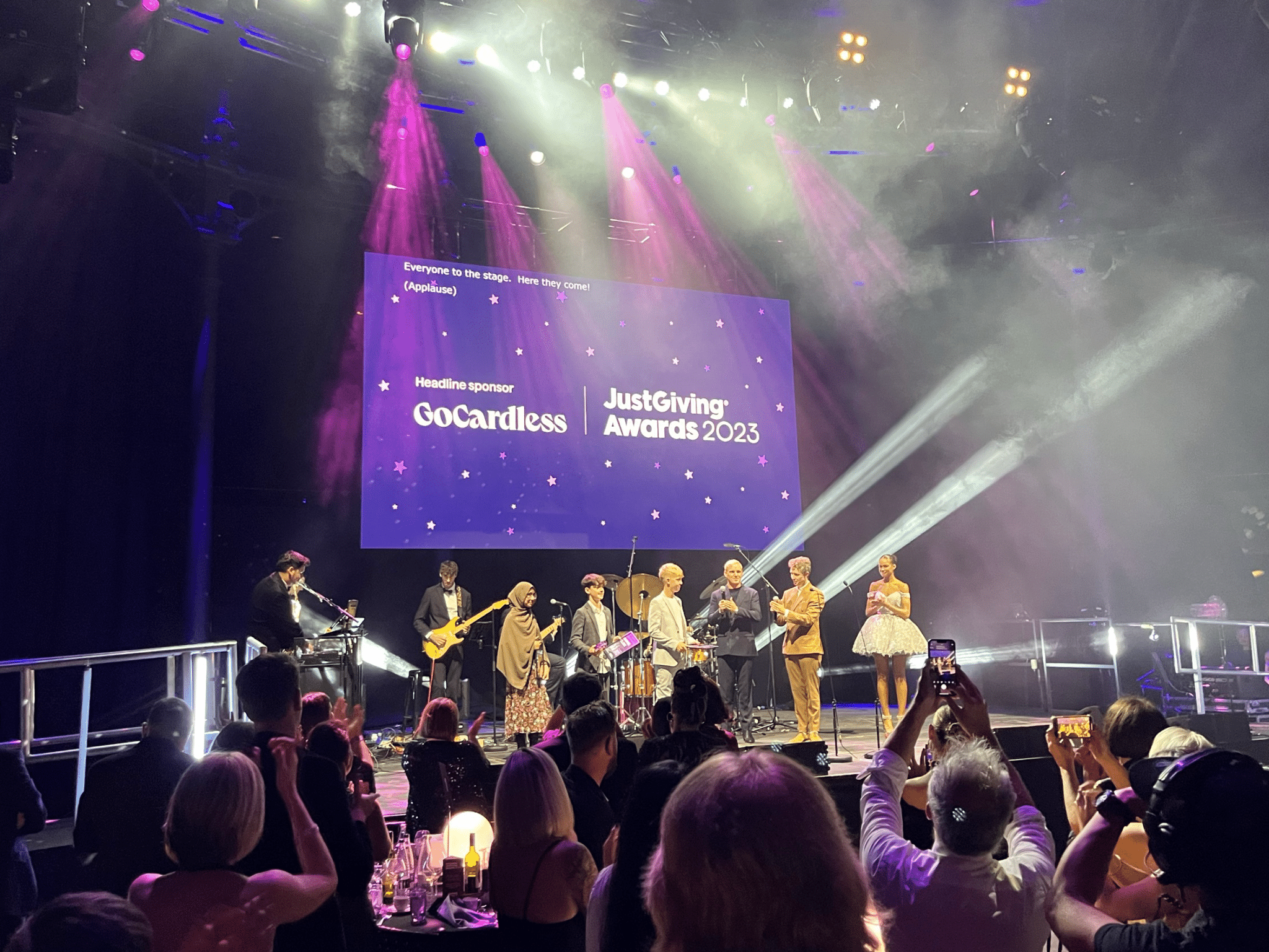 ---
2023 ENDURANCE FUNDRAISER OF THE YEAR
GARY MCKEE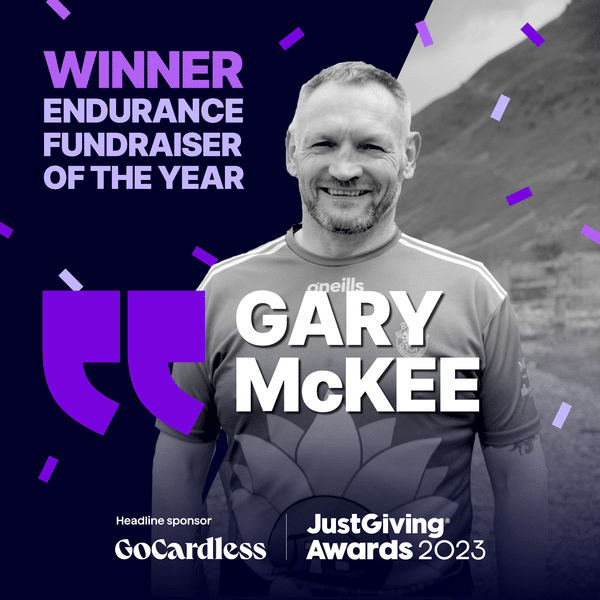 Get this. In 2022, Gary ran a marathon every. single. day.
That's 365 marathons, in 365 days. And he often did it before starting his workday! His passion, spirit, and impact went far beyond the nearly 9,563 miles he ran… and the 20 pairs of trainers he went through.
Gary has raised well over £1m for Macmillan Cancer Support and Hospice at Home West Cumbria.
---
2023 OUTSTANDING COMMITMENT AWARD
RICHARD BENSON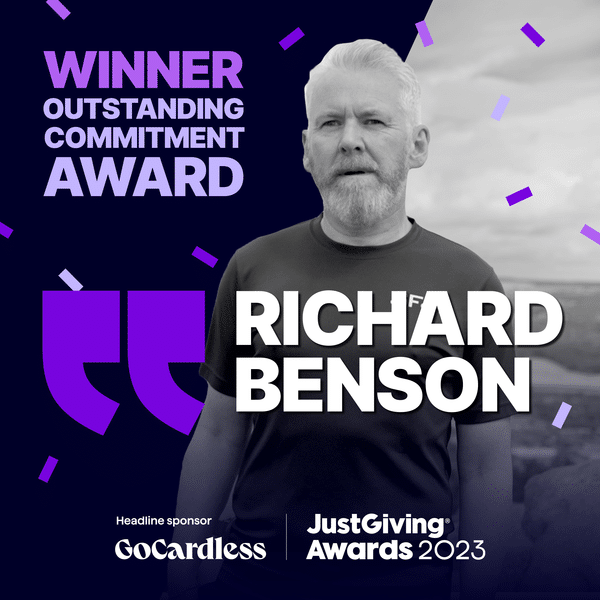 Richard's commitment to fundraising began after his partner, Camille experienced the unimaginable loss of her son, Ethan to suicide. Devastatingly, Camille also took her own life a few months later.
Richard began hosting and participating in fundraising events like festivals, garden parties, charity dart nights and obstacle courses – and he has no plans of stopping there. To date, he's raised over £18,000 for Papyrus – the suicide prevention charity.
See Richard's fundraising page
---
2023 SPECIAL RECOGNITION AWARD
JOSH PATTERSON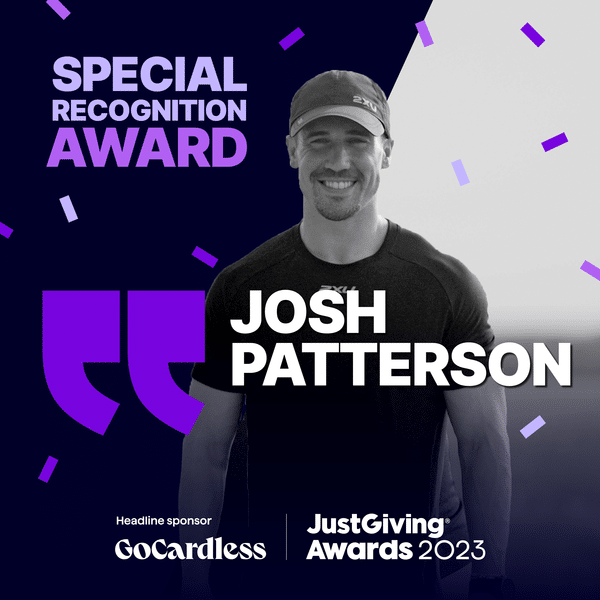 You might recognise Josh from his countless fundraising challenges. For example, his most recent challenge involved running a marathon in every city in the UK. 76 marathons. 76 cities. 76 days, and £320,000 raised!
Josh also pushed his limits when he became the first able-bodied person to travel across the country in a wheelchair, in support of his good friend Ben, raising £20,000 and massive awareness for spinal injuries during that outing.
Then during COVID, Josh completed a 24-hour run around his 14ft patio…following it up with 5 marathons in 5 days around the same patio, raising almost £25,000 combined.
We extend our sincere gratitude to all the finalists for everything you do and how you continue to inspire others through your actions. You're simply incredible!
---
Our 2023 GoCardless JustGiving Awards judges
A huge thanks to our 2023 Judging Panel who gave their time, tears, and tissues, to shortlist our 24 finalists.
Pascale Harvie
Angela Griffin
Rickie Haywood-Williams
Caroline Jones
Bushra Ahmed
Gary Kernahan
Nikki Bell
Sally Falvey
Bryn Attewell
Read more about our JustGiving Awards judges.
Our 2023 GoCardless JustGiving Awards sponsor
We're incredibly proud to partner with GoCardless to fulfil our mission of simplifying giving. Thank you so much for your sponsorship and unending support.
Click here to learn more about GoCardless.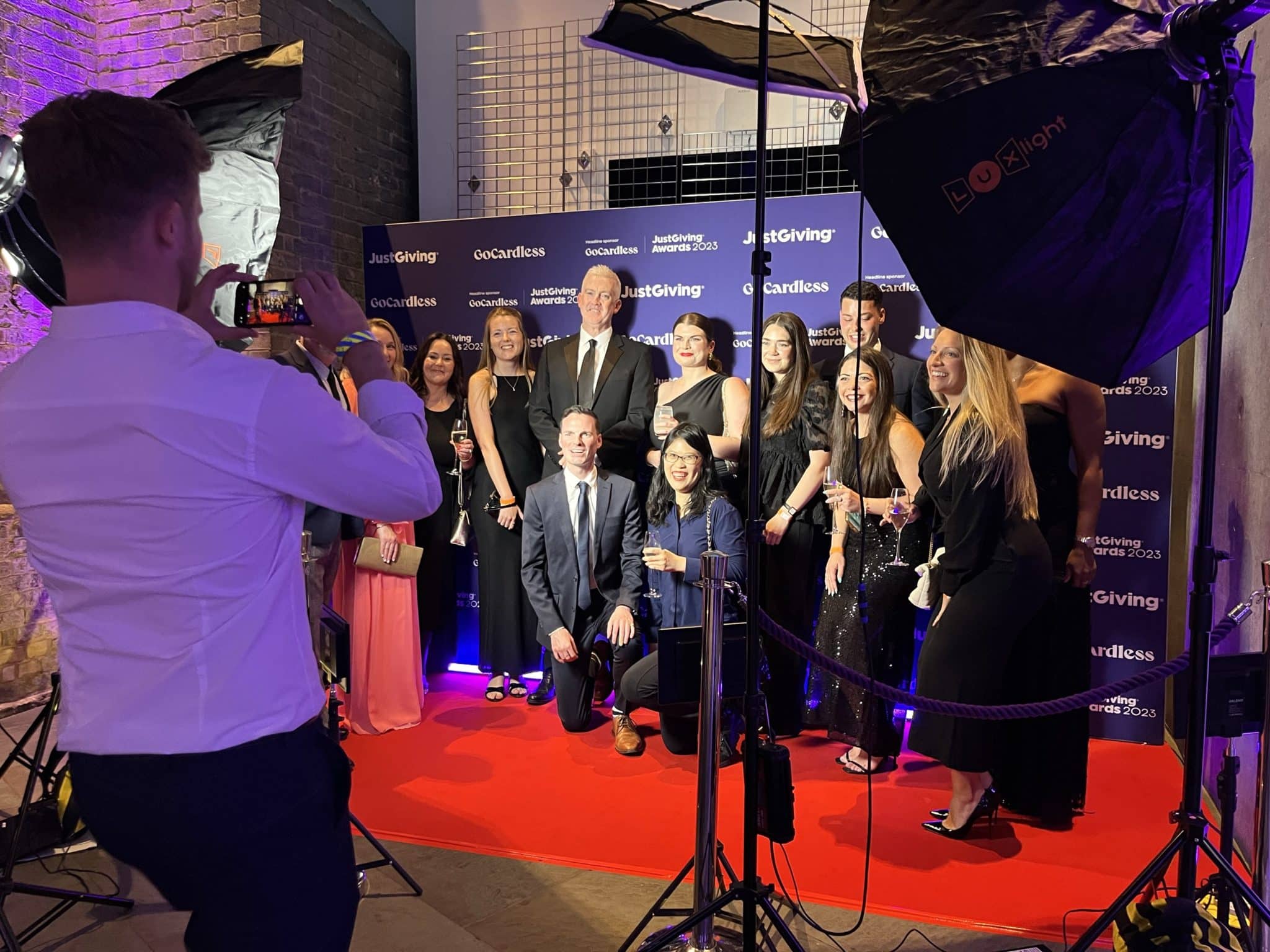 Thank you from all of us at JustGiving
From the bottom of our hearts, thank you.
Thank you to everyone who nominated, shortlisted, voted, and supported these fundraisers and charities, as well as everyone involved in making the JustGiving Awards happen. We couldn't do it without you!
Here's to next year 💜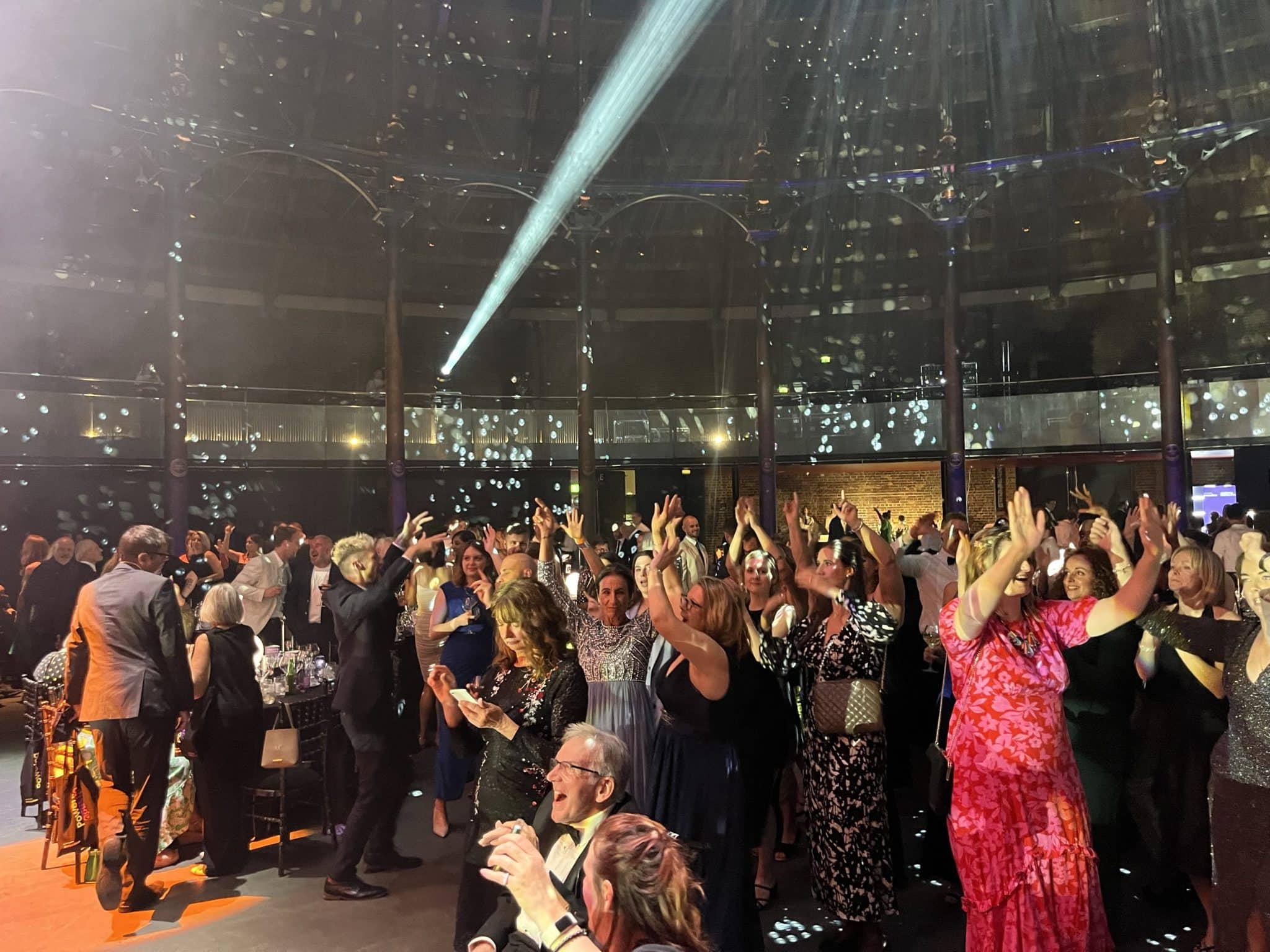 Get inspiration in your inbox!
Don't miss out on digital fundraising tips, tools and trends.
Sophie is Head of Brand at JustGiving. With over 7-years experience in the world of fundraising, she knows her stuff about building brand strategies and championing thoughtful marketing.