How your supporters can make the most of Fitbit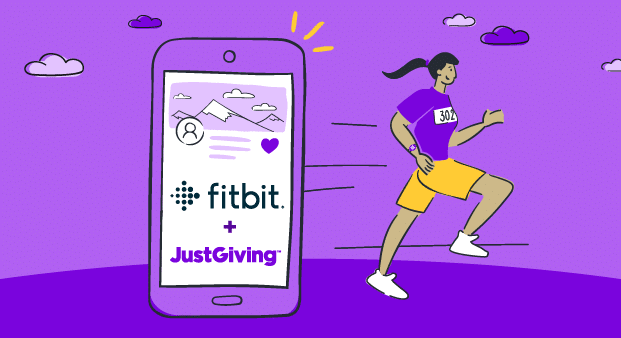 Since launching our integration with Fitbit, we've been checking out how our community has been getting on with this new feature.
If you missed the update – your supporters can now link their JustGiving pages with their Fitbit account and share their step count and fitness achievements directly to their page. The best part? Research has shown that fundraisers who log and share their fitness activity raise up to 40% more for their chosen causes – meaning your supporters can make their steps go even further with the new Fitbit integration.
We've pulled together three examples to show you how fundraisers are making their steps count:
Lucy and Roisin's Camino de Santiago Trek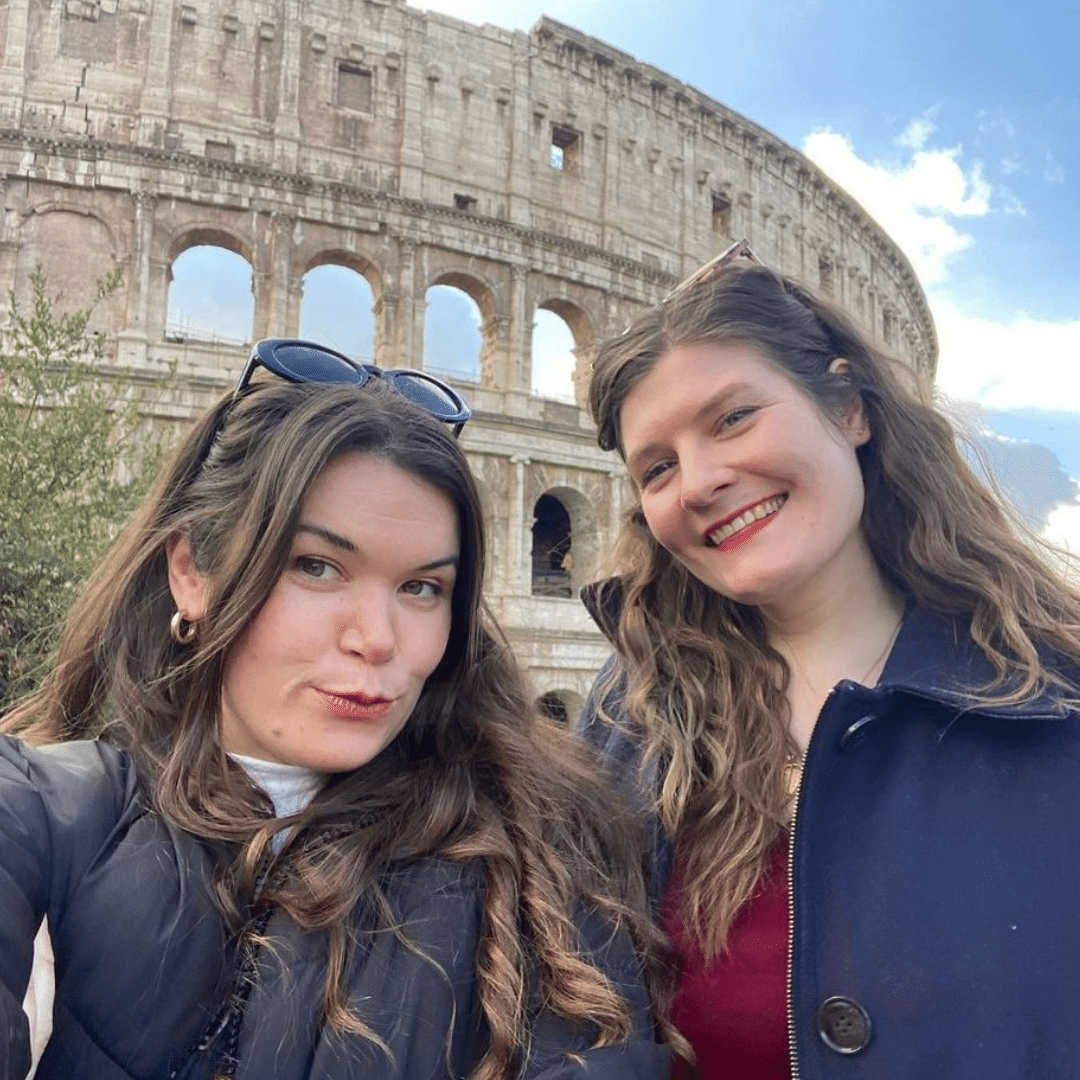 Watching the events unfold in Ukraine has at times made me feel powerless, wishing there was something we could do to help.

Lucy Hill
Inspired by the heartbreaking events currently unfolding in Ukraine, Lucy and her friend Roisin are taking on 120km of the Camino de Santiago. They're raising funds for Choose Love, a charity that helps refugees and displaced people around the world start a new life in safety, after leaving everything behind and risking their lives.
The pair will be keeping track of their lengthy trek using Fitbit – sharing their progress directly with their friends and supporters back home.
Check their page for regular updates!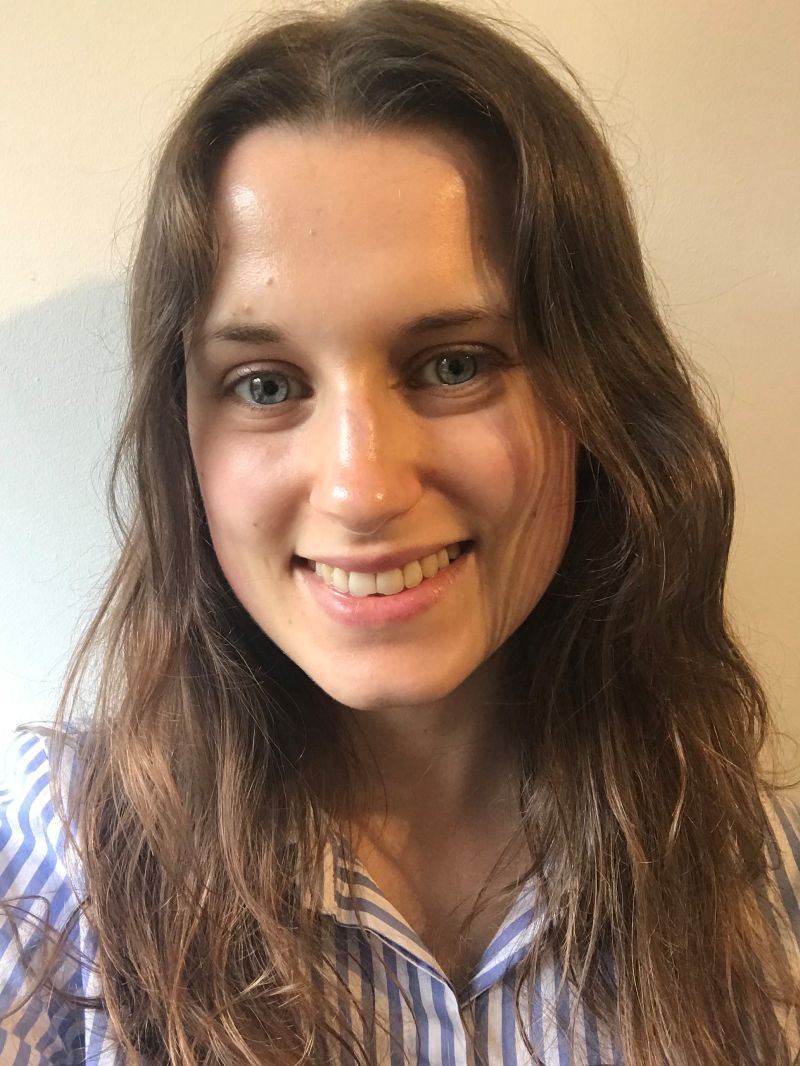 Ria's Isle of Wight Challenge
Meet Ria! This May, Ria is taking on the Isle of Wight Ultra Challenge. She's walking a huge 15 miles around the Isle of Wight to raise money for the RSPCA.
Ria has already smashed her £250 target – raising £475, which will go towards the rescue, rehabilitation and rehoming of animals in need.
She's linked her Fitbit to her account, meaning her supporters will be able to follow Ria on her 15-mile trek, every step of the way!
Terry's walk around Richmond Park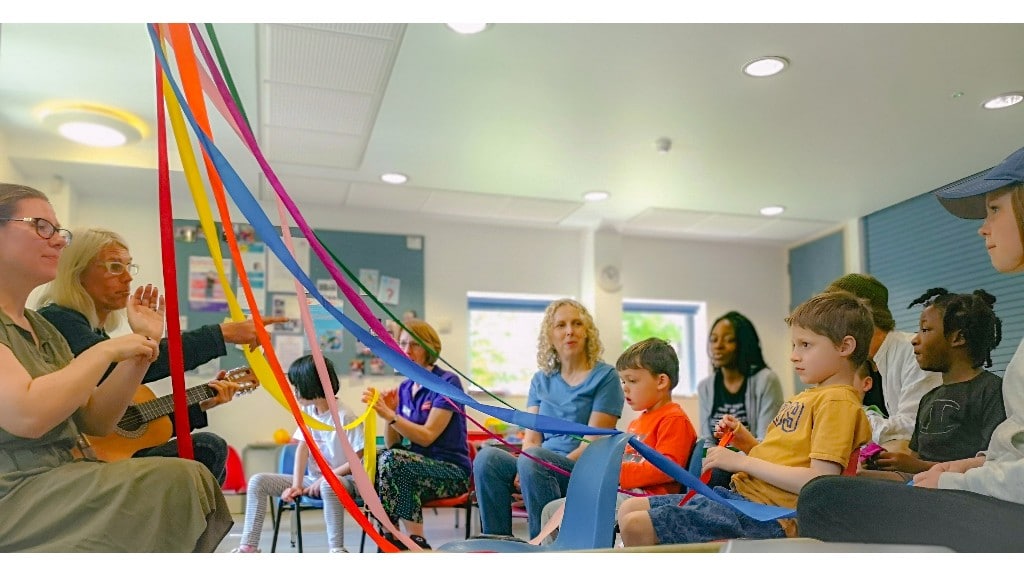 Terry is walking the perimeter of Richmond Park for Skylarks Charity – this will take around 3 hours, covering 8 miles! Skylarks offer support to 3,500 children, born with a rare syndrome, Autism, a disability or speech, hearing or vision loss. They empower the young people they work with to develop their potential, have fun and be themselves. Their latest programme helps youngsters prepare for the journey into the world of work!
Terry has been busy training and keeping his supporters up to date on his page – check out his impressive stats below! So far, he's walked over 106,611 steps – all for a great cause!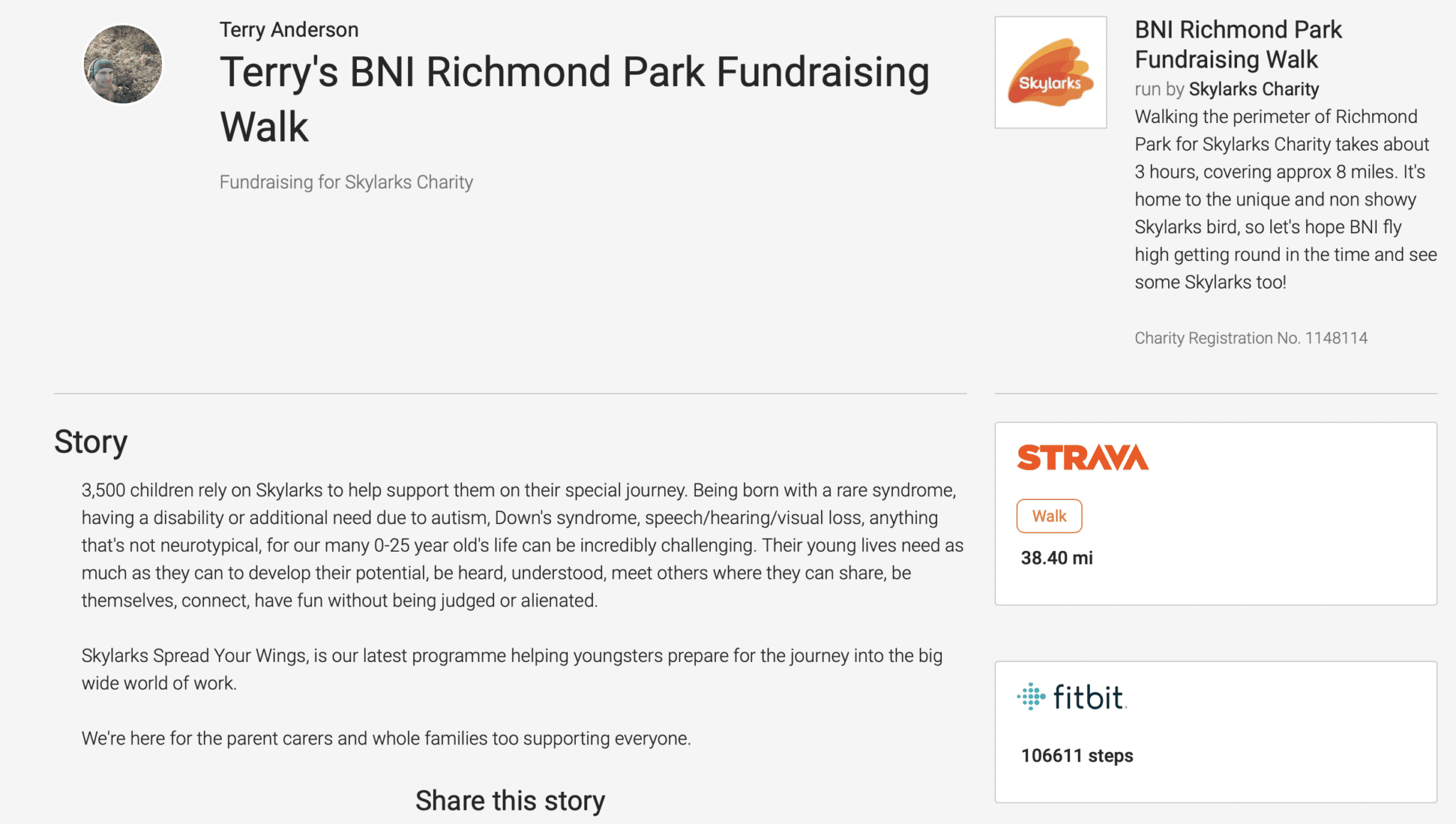 Ready to make the most of the new Fitbit integration?
Encourage your supporters to step it up for a cause they care about and connect to Fitbit on JustGiving!
We're here to support you and your fundraisers – every step of the way. We're looking forward to seeing all of the creative ways you and your fundraisers use the JustGiving x Fitbit  integration. Don't forget to share your stories with us @JGcauses on Twitter.
Get inspiration in your inbox!
Don't miss out on digital fundraising tips, tools and trends.
Becky is the Community Manager at JustGiving. She's passionate about storytelling, and inspiring people to help charities raise more.