3 tips to make the most of Giving Tuesday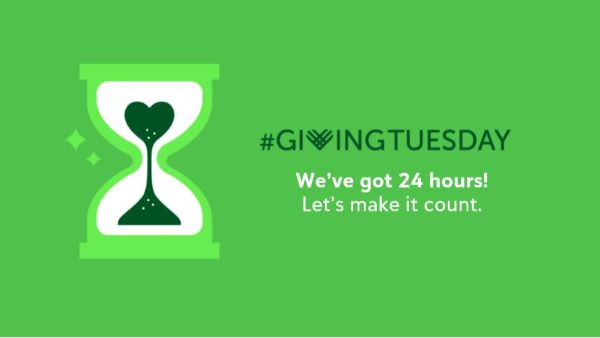 There might be less than two months left until the end of the year, but there's still plenty of time to boost your donations and gain some great new supporters. One way that you can do this is by running a stand out #GivingTuesday campaign.
What is Giving Tuesday?
Giving Tuesday is a global day of giving. A day where everyone, everywhere can do something to support the good causes and communities that mean so much to them. It is a day to celebrate and encourage giving in all its forms.
Giving Tuesday is the perfect opportunity for charities like you to:
Engage with current and new donors,
Launch or shine a spotlight on a fundraising campaign,
Raise awareness of your services,
Celebrate your fantastic donors and volunteers, or
Share stories from your beneficiaries demonstrating your impact.
This year it falls on 3rd December, and you essentially have 24 hours to catapult your giving and start off the busy festive period on a high.
We're going to help your charity make the most of #GivingTuesday thanks to our three essential tips.
1) Make your ask clear and compelling
You only have a limited timeframe to make the most of #GivingTuesday, so you want to ensure that supporters understand exactly what you're asking of them and why. A simple way to do this is by creating a dedicated #GivingTuesday Campaign Page. You can use this page as central hub where you can clearly explain what the day is about, the potential impact it could have for your cause and, most importantly, how people can get involved.
Check-out this FAQ to find out how simple it is to create your #Giving Tuesday Campaign Page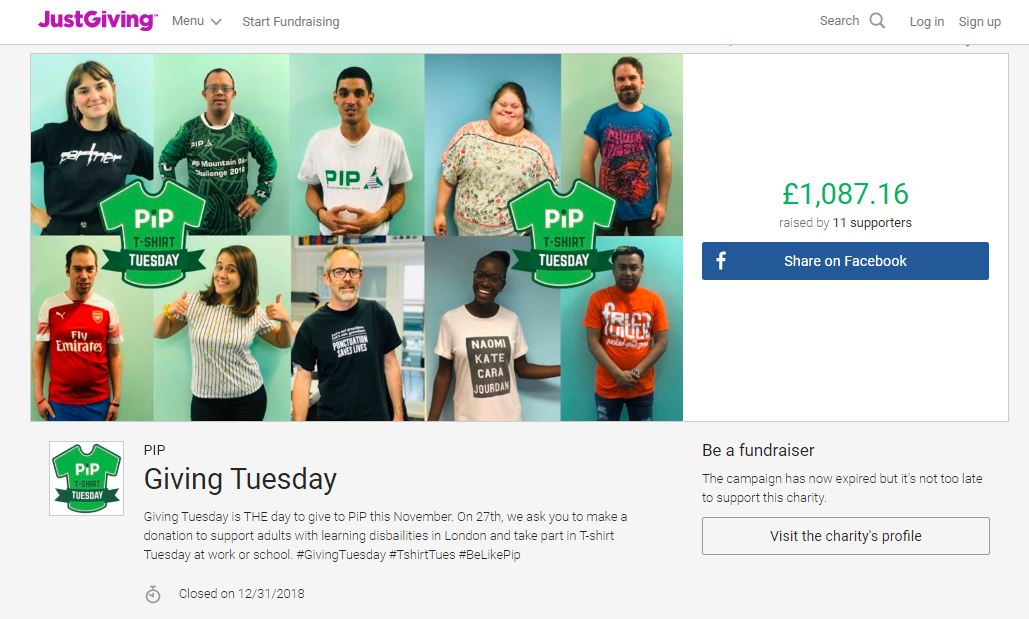 You should aim to add extra details to your page to make your ask more compelling, such as if you're offering incentives like one-day match funding. You could also add a suggested donation list, which charity Myton Hospice did on their 2018 Campaign Page. Their list, titled 'How you can make a difference', paired a suggested amount with an example of how the hospice could put that money to good use. Details like this help donors to understand the tangible value of their contribution and makes it easier for them to decide how much to donate.
2) Create a sense of urgency
You may have literally spelled out to supporters that there is only a one-day window, however there are lots of additional ways that you can emphasise a sense of urgency. A great starting point is adding a fundraising target to your #GivingTuesday Campaign Page. A realistic, one day target demonstrates that your charity has put thought into the campaign and what you need, rather than just openly wanting people to give more.
Make sure that you utilise your social media channels on the Tuesday to build excitement around your campaign. A simple, yet effective, way to generate and maintain momentum is to share hourly updates on your fundraising target. Most social media platforms offer interactive tools that can also help to engage followers. Instagram Stories has resources like a countdown clock, which is great as a recent study found that using an animated countdown clock increased viewer response rate by more than 51%.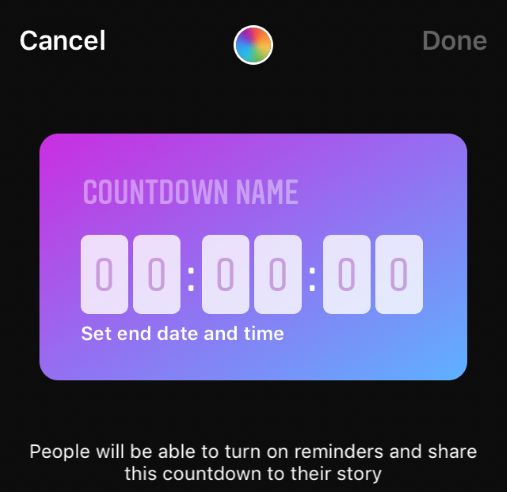 3) Make donating simple
You've set a goal and asked people to react quickly, so don't lose your donors at the last stage with a complicated or inconsistent payment journey.
Last year 17% of #GivingTuesday online donations came from a mobile device, so it's important to make sure your pages are optimised for mobile and tablets. If you choose to create a JustGiving Campaign Page then you can send the link in emails or on social media with confidence as JustGiving pages are fully optimised.
Pre-plan your donor journey and identify barriers that could stop someone donating. One potential blocker could be the payment options that you offer. For example, if people are clicking on to your page through a mobile device then they may be on the move and not have their card details to hand. JustGiving can help you solve this issues as we offer a variety of payment gateways, including Apple and Google Pay.
Say thank you to your donors. It sounds obvious, but if someone has responded to your ask then you should show your appreciation and strengthen their bond with your charity. Research has shown that first-time donors who receive a personal thank-you within 48 hours are four times more likely to give again, so it's a win-win situation.
Get inspiration in your inbox!
Don't miss out on digital fundraising tips, tools and trends.
Toni Gregory is a Content Marketing Specialist and B2B copywriter.