4 British Armed Forces charities to check out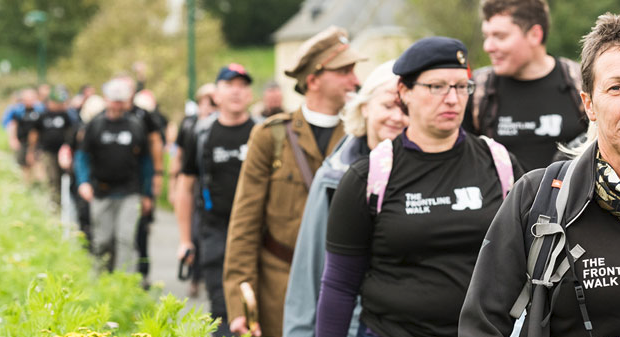 Remembrance Day is a few days away. First observed in 1919, it was originally called Armistice Day, to commemorate the agreement that ended the First World War, but is now more commonly referred to as Remembrance Day. On the eleventh hour of the eleventh day of the eleventh month, citizens of the British Commonwealth fall silent for one minute to remember the people who lost their lives during the war.
Help For Heroes and the Royal British Legion are probably the best known armed forces charities in the UK, but there are many more. In honour of Remembrance Day, here are some of the lesser-known ones.
ABF The Soldiers' Charity support soldiers and their families for life. Founded in 1944, they offer grants to veterans and support other armed forces charities. Their aim is to help soldier avoid hardship and to enjoy independence and dignity.
They support current and ex-members of the British Armed Forces all around the world.
They have a yearly Frontline Walk, where supporters are sponsored to walk 100km along famous battlefields – the event has raised £1m for the charity since it launched in 2014.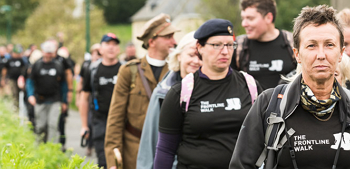 The Poppy Factory support ex-service men and women with health challenges into careers. Many British Armed Forces retire from the army and struggle to find fulfilling careers. Through training and strategic relationship building, they help give wounded, injured and sick veterans the chance to gain financial independence by helping them to find employment.
Earlier this year, they ran their #1000messages campaign on Twitter and Youtube, whereby supporters (including Spandau Ballet's Tony Hadley and television presenter Kate Garraway) left messages of encouragement for veterans returning to civilian work. This marked the charity reaching the fantastic milestone of helping 1000 veterans.
The WRNS was created in 1917 as a result of heavy naval losses. Women stepped into roles men could no longer fulfil, many of which were deemed too difficult for them to undertake. Through the WRNS, 74,000 women were placed within 200 different job roles by 1944. The Women's Royal Naval Service Benevolent Trust was established in 1942, and it's main aim was to support those women in times of hardship.
They still exist today, providing relief in cases of necessity or distress amongst their members.
One of their committed supporters, Commander Jane Allen, is currently walking 5000 miles around the coastline of Britain to raise money. Commander Allen is providing regular updates on a dedicated site celebrating the walk.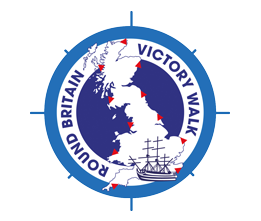 Sea Cadets aims to launch young people into life. Cadets learn through activities and are taught by volunteers who are expected to lead by example. Young people are offered nautical adventure based on the traditions of the Royal Navy. They're taught valuable skills, respect and discipline. The Sea Cadets are currently working with 14,000 young people across the UK, and offer qualifications in marine engineering, catering and first aid.
The cadets recently marched in London to mark the anniversary of the Battle of Trafalgar. The cadets were encouraged to follow the event on Twitter and Instagram, and a Snapchat Geofilter was created for those at the event to mark the occasion.

If your organisation has a fundraising campaign in remembrance of the First World War that you'd like to promote, sign up here to be listed on our Campaigns Page. In the lead up to the Centenary of the Armistice we'll be sharing your stories on social media, as well as tributes and poetry from the last 100 years.
Get inspiration in your inbox!
Don't miss out on digital fundraising tips, tools and trends.