Four charities based outside London everyone should know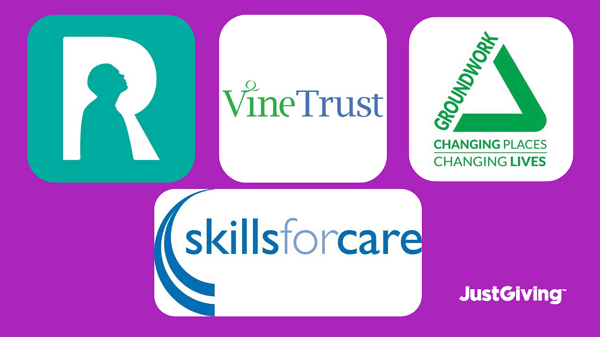 London is the hub of the UK, so it makes sense that lots of charities choose to set up their offices there.
But you don't need a head office in the biggest city in Britain to completely smash it as a charity.
Here are some of the best digital performers from regions a little further north.
The Reclaim Project
Based in Manchester, the Reclaim Project empowers young people from disadvantaged backgrounds, by working with those who are socially furthest away from power and making sure they get the skills and experience they need to make it to the top.
Their CEO Ruth Begbuna uses social media like an absolute pro.
Not only does she clearly care very much about the cause she is working for, but she gives followers an epic insight into her everyday life and the other causes she does (or does not) support.
That's a great way to connect with your audience. Nobody wants to think a CEO has no opinion outside of an official organisational stance. The rest of Reclaim's social media activity is equally as engaging and dynamic.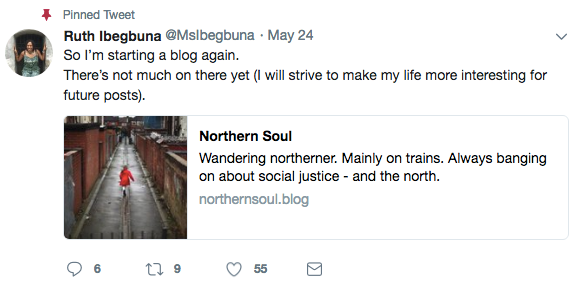 It's no wonder she was the top Social CEO in 2016.
Skills for Care
Based in Leeds, Skills for Care support adult social care employers to provide high-quality social care to those who need it. By teaching social care employers how to take care of their staff, their aim is to improve the quality of social care provided in the UK. Last year, they were in the Forbes Best 100 Not for Profit Organisations.
Skills for Care really practice what they preach. They post regularly on their social media about the steps they're taking to improve working conditions for their own employees and diversify their workforce.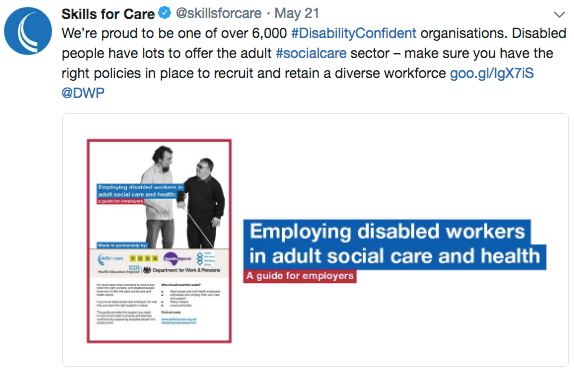 Groundwork UK
Groundwork UK are based in Birmingham and work across the country with disadvantaged communities. Their main purpose is to bring green spaces to as many places as possible.
They work on a grassroots level, bringing people and the environment together to tackle climate change, encourage young people to take care of their local areas and create green jobs.
Their Twitter feed is really fun. It's a good mixture of showing off their own work and the work of others. They also enjoy a good retweet of information or opinion that supports their cause.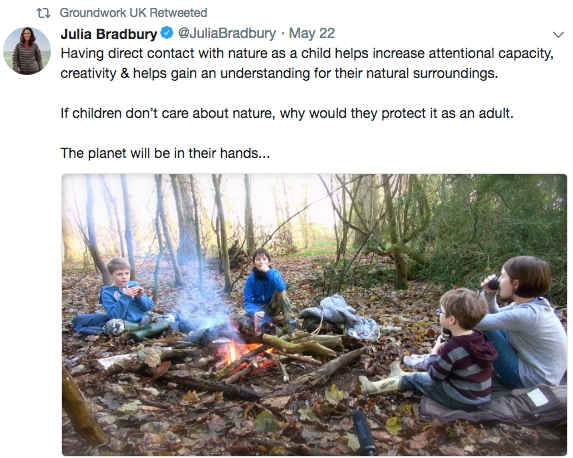 The Vine Trust
The Vine Trust are based in Edinburgh. They help people living in poverty and isolation by enabling volunteers to provide medical assistance, home-building and care support.
They deliver aid in truly remote climates, so they can't always show their supporters an immediate case study, but that doesn't stop them making the most of their social media. They collect updates from their teams and then live tweet them to their followers.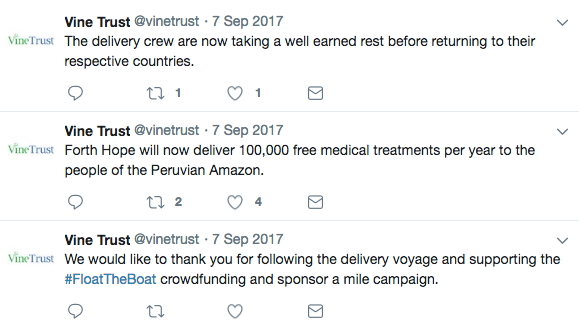 Get inspiration in your inbox!
Don't miss out on digital fundraising tips, tools and trends.