4 examples of viral campaigns and how to start one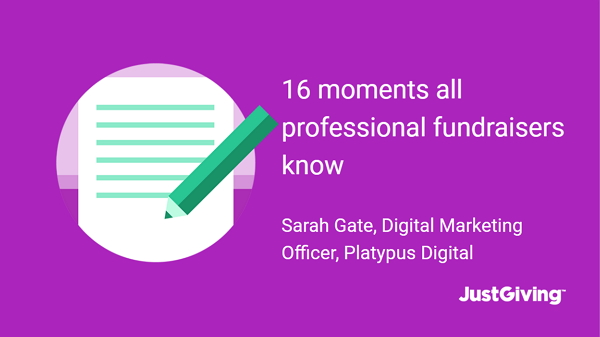 Viral campaigns provide charities with an opportunity to reach millions of engaged individuals and inspire them to take action. If you can get it right, the potential presented by viral campaigns is almost limitless, though a lot of this depends on it capturing the imagination of your supporters. They're the ones who really need to run with it.
Here are our top examples of excellent viral campaigns, and some top-tips on how you can recreate them.
Launched in the summer of 2014, the ice-bucket challenge seemed to come from nowhere. One minute we were all dry, the next minute we were asking our friends to dump freezing cold buckets of water on our heads.
It was all for the ALS Association in America and the MND Association in the UK, both charities helping those living with amyotrophic lateral sclerosis (more commonly known as motor neurone disease).
The campaign topped $115 million in donations.
[iframe id="https://giphy.com/embed/21v18KHh72DPa" align="center" autoplay="yes"]
How did they do it?
The idea was simple. You asked an extremely excitable person to chuck a bucket of water over your head, uploaded a video of it onto social media as proof that you'd done it, and then you got to nominate your friends to do the same.
The third part of the process was the key to this campaign's success, because people delighted in publicly nominating a friend to do their bit for charity.
If you're looking to create this type of viral, make sure you keep the idea really simple. It's a good idea to engage your current supporters in advance, too.
Movember began as a viral campaign in 2003, and was originally about bringing back the moustache. In its first year there were no participants. Since then, they've raised over $500 million by encouraging people to grow a moustache in November to remind men to check themselves for cancer.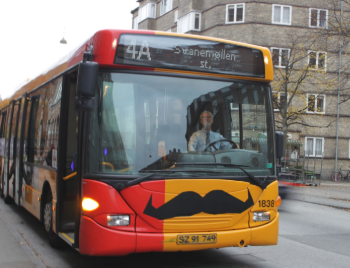 How did they do it?
The founders believe that their viral is so successful because it's so much fun.
And they're right. As great as moustaches look on men, they're absolutely hysterical when they're painted on other things. Movember moustaches have been painted on buses, trains, airplanes and fire engines.
The campaign is incredibly visual, and that's really important for a viral. Focus on visuals if you're looking to replicate.
Miles Scott, a little boy suffering with Leukemia, told the Make A Wish Foundation that he wanted to be "Batkid", a sidekick to Batman. The foundation made his wish come true in the most epic way.
They took him to San Francisco, where he embarked on an incredible adventure with an actor dressed as Batman. They rode in a Batmobile and stopped a bank robbery. The whole event was professionally videoed, and used to promote the incredible work of the Make A Wish Foundation.
12,000 people turned out to support Miles in his adventure.
How did they do it?
This viral is effectively a case study of their work, with everything the foundation needed to create a visually appealing video showcase of what it is they do and why they need donations to carry on doing it.
If you're looking to create this kind of campaign, keep your eyes peeled for your very best case study.
"I wish I had breast cancer"
Never did any of us think we would see the words "I wish I had' and then a type of cancer, but that was the main focus of Pancreatic Cancer Action's campaign.
The wording sounds harsh, but they were specially chosen to make a point. Only 3% of those with pancreatic cancer survive, whereas the survival rate of other cancers is much higher.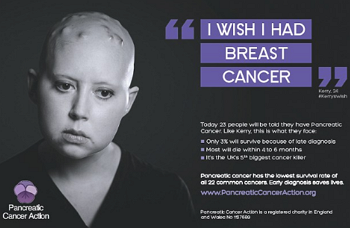 This campaign went viral because it was extremely controversial. When it launched it got virtually no attention, but then an outraged commuter took a picture and uploaded it to the internet, and it all went crazy.
How did they do it?
This was a clever campaign, because it was easily sensationalised whilst also actually making sense. Because of the low survival rate of pancreatic cancer, many of those who'd had pancreatic cancer expressed that they had wished that they'd got a cancer with a more reassuring survival rate.
It achieved nationwide media coverage and increased the percentage of the public who were more aware of the symptoms of pancreatic cancer.
If you're planning a campaign like this, think very carefully. It could all go downhill if your PR isn't on point.
Get inspiration in your inbox!
Don't miss out on digital fundraising tips, tools and trends.