4 key reasons to encourage team fundraising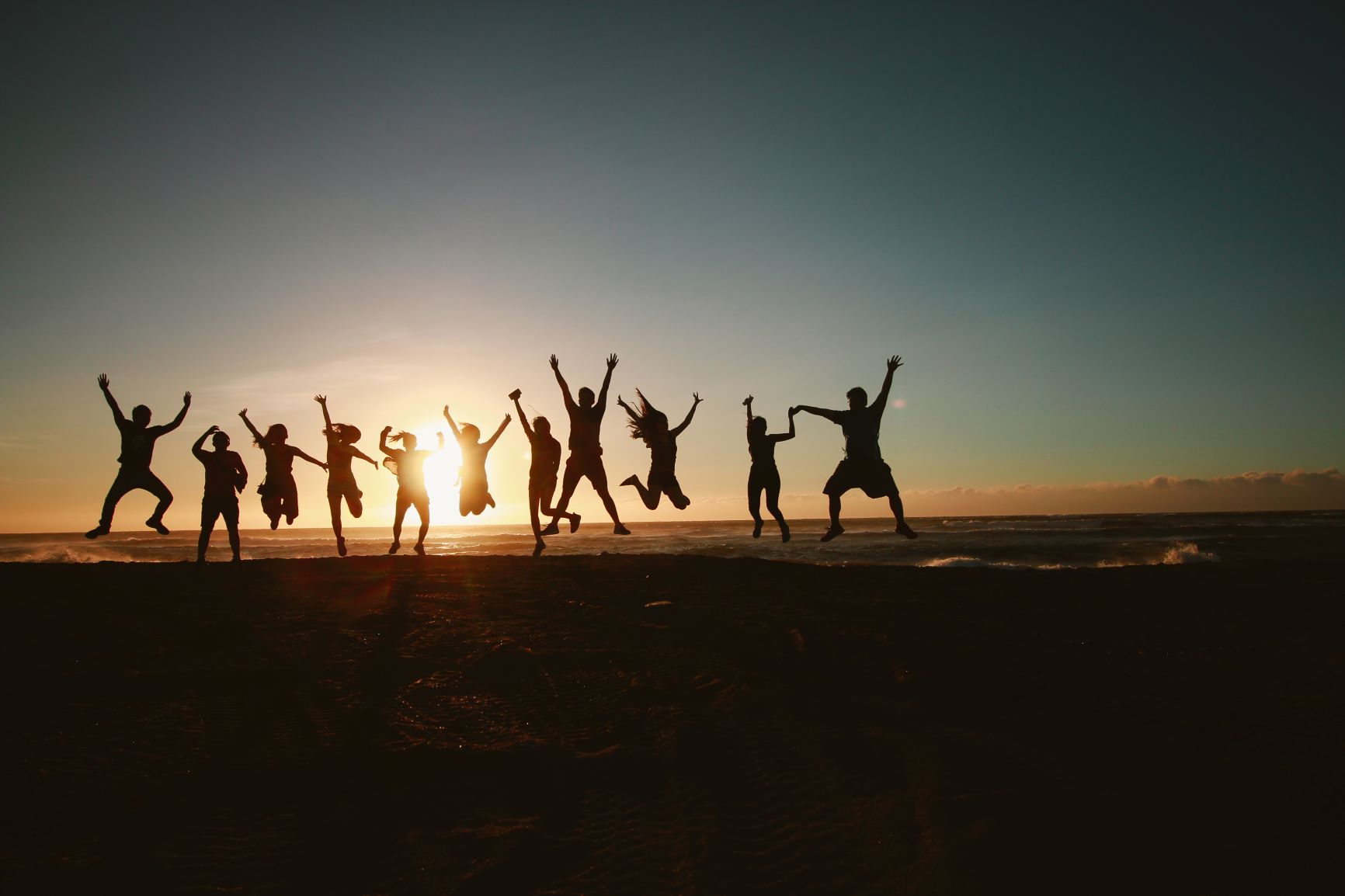 When we talk about fundraising it can be easy to automatically picture an individual person. However, this isn't always the case as some supporters prefer to come together and fundraise as a team. A team is a united group of people – they could be friends, family or even colleagues, who all share a common goal of fundraising for their chosen charity.
There are lots of great reasons why your charity should be encouraging people to come together, including the fact that on average fundraisers that are part of a team raise £36 more per person!
Here's our top four reasons for encouraging team fundraising:
1. It can give new supporters the confidence to start fundraising
If an individual is new to the world of fundraising or a more casual supporter, then setting up and running a Fundraising Page can seem intimidating. Being part of a team removes some of the pressure as the responsibility of hitting a target doesn't rest on one person's shoulders. Instead, the commitment is shared out and gives any novice supporter the chance to ease themselves into the world of fundraising at a pace that feels more manageable. If someone has an enjoyable first time fundraising, then who knows, they might gain the confidence to become a solo fundraiser.
2. Team Captains can encourage their group to raise higher funds
Our improved team fundraising tools now include the option to make one member the Team Captain. As a charity, it's worth encouraging teams to choose someone who is already an established supporter to be the Team Captain. Their existing connection will not only motivate them to be a strong leader, but the added responsibility will help to deepen their relationship with your cause.
Why do Team Captain's make a difference? When a group of people come together there's the potential for things to become dis-organised or a bit chaotic. A good leader will set goals and coordinate each member's efforts to ensure that everyone is an active part of the team. Plus, they can offer much needed encouragement to help keep up the fundraising momentum.
3. Expand your charity's reach
Teams are a great way to organically reach a wider audience of potential donors. Each team member will have their own social media, their own circle of friends and their own set of colleagues that they can share their Fundraising Page with. If each person actively shared their Team Page, then there is no telling just how far their stories will spread. This also helps to combat fundraiser fatigue as the call to donate is being spread across a broader range of contacts.
4. Engage with a new audience
It's a great feeling when your charity gains a new supporter, so imagine if you could attract a whole group of them in one go! Team fundraising is the perfect way to appeal to larger community groups and businesses. It compliments their existing dynamic and provides them with the chance to engage in team-building exercises that also give back to a worthy cause.
As a charity,  it's important to be engaged and relevant to your local community organisations. By promoting team fundraising to existing groups it could help to increase recognition of your cause and even lead to new donors, volunteers or team members.
Ready to discover other great benefits of team fundraising?
Watch our on-demand webinar: How teams can enhance your next fundraising campaign.
Get inspiration in your inbox!
Don't miss out on digital fundraising tips, tools and trends.
Toni Gregory is a Content Marketing Specialist and B2B copywriter.