5 digital trends to follow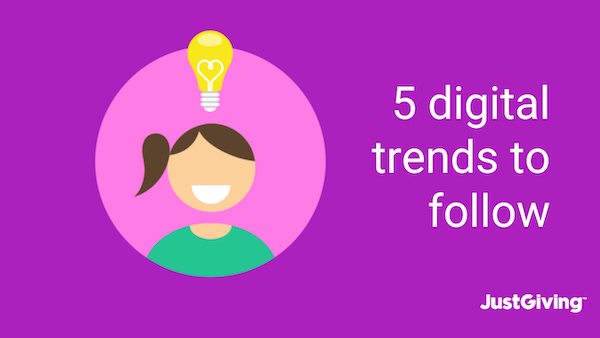 It's January. That means it's time to predict the year ahead in charity digital with unfaltering accuracy. Time to find out what the latest trends are, so they can turn us into sector leaders overnight and make us look professional and smart in meetings.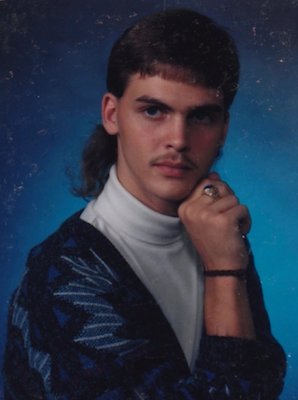 Or at least entertain us in a sustainable yet educational way.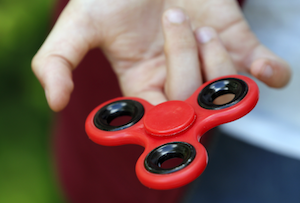 Anyway, here's five trends worth keeping an eye on. Just don't check they came to pass in December 2019.
Homepage minimalism
Check out any big charity's website from the past using the Wayback Machine.
Here's what Shelter's website looked like five years ago: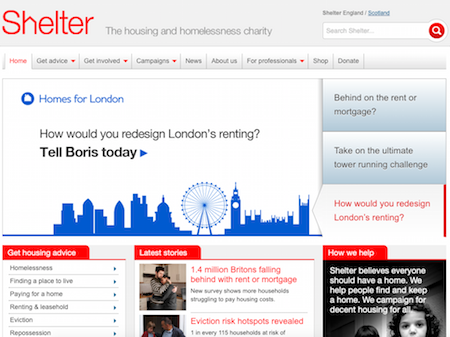 Here's what it looks like in 2019: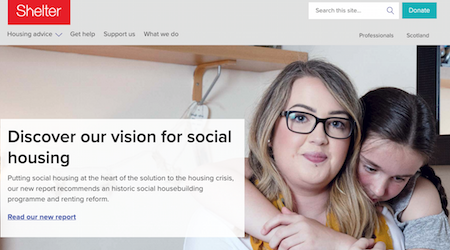 Fewer menu links. Fewer stories about completely different things competing for our attention. Everything is focused on housing advice and donate – the charity's actual charitable goals.
Fewer options means more actions, as this experiment involving jam proves. The trend towards homepage minimalism is well underway.
Voice donations
Anything that makes it quicker to complete an action online means more people will do it. That's why Amazon have made at least $2.4 billion from their 1-Click ordering button.
Look how easy it is for this person to donate via Alexa.
[iframe id="https://www.youtube.com/embed/lLjpK_jAkn4″]
Of course, you need a smart speaker to do that. And while smart speaker ownership is on the rise in the UK, what matters is the percentage of your audience that has them.
AI admin
Check out this video of Google's Assistant making an appointment for its 'client' at a hairdressers.
[iframe id="https://www.youtube.com/embed/yv_8dx7g-WA"]
If this seems weird at first, remember we tell an Odeon computer what film we want to see on the phone, and ask Alexa what kind of music to play all the time.
Now, imagine a world where AI assistants like this deal with common queries for supporter services. Things like what your charity's address is for sending a cheque or instructions on amending a direct debit amount.
That would swiftly free up the people who currently do that to do what AI assistants can't – build relationships with real people to raise even more money for their causes.
And if you arrange a lot of meetings, you can hire your very own AI assistant right now to deal with all the back and forth that inevitably involves. Imagine how much impact you'll have with the time you save.
Regular giving for the digital age
Individual giving teams are taking regular giving into the digital age. They know their competitors aren't other charities – they're other companies we happily hand money to every month, like Netflix, Hello Fresh and Glossy Box.
So charities like Scope and Mind are entering that market, and giving donors an actual product in return for their cash.
Sign up for Pause for Mind, and get a monthly box delivered that encourages relaxation, creativity and reflection.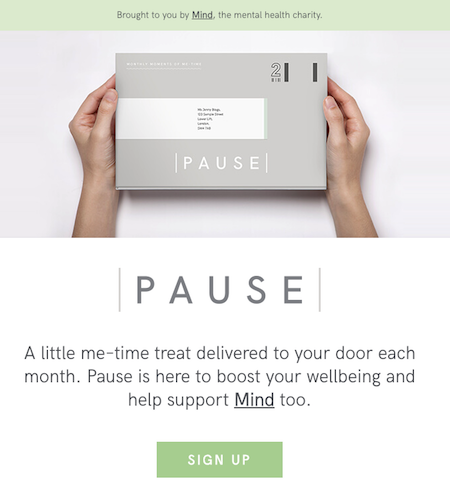 With Mindful Monsters, parents of primary school age children can get a pack of seven activity cards to enjoy together each month, inspired by and encouraging mindfulness.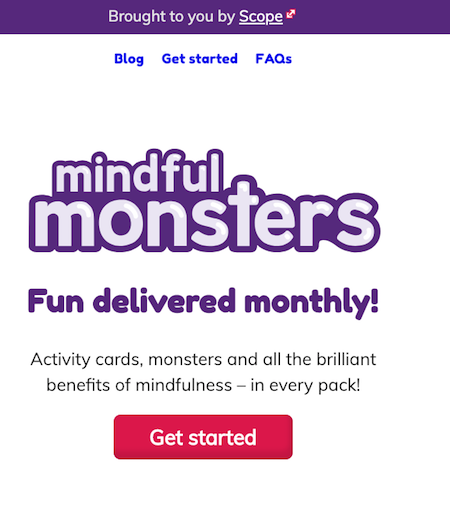 This trend is best followed by charities who can afford the investment in concept creation, product manufacturing and fulfilment of course.
Digital legacies
Digital fundraising primary serves individual giving teams raising cash and regular giving income online. There's a big slice of the pie for challenge and community events too.
Legacy teams have a huge opportunity online. Charities like Macmillan, St Mungos and Stonewall are using digital services like Farewill to capture big interest in online will writing
Charities use these service to offer supporters a simple, free way to create their will online in as little as 10 minutes. 24% of their wills contain legacies to charity partners (2x industry standards) and 82% of gifts are residuary.
Keep your eyes peeled for part 2 of this blog shortly, where I'll be having a look at digital trends to avoid in 2019.
Have we missed any key trends? Let us know in the comments.
Get inspiration in your inbox!
Don't miss out on digital fundraising tips, tools and trends.
Matt Collins is managing director at digital marketing agency, Platypus Digital, and tweets @charitychap