5 highlights from the Fundraising Everywhere Individual Giving Conference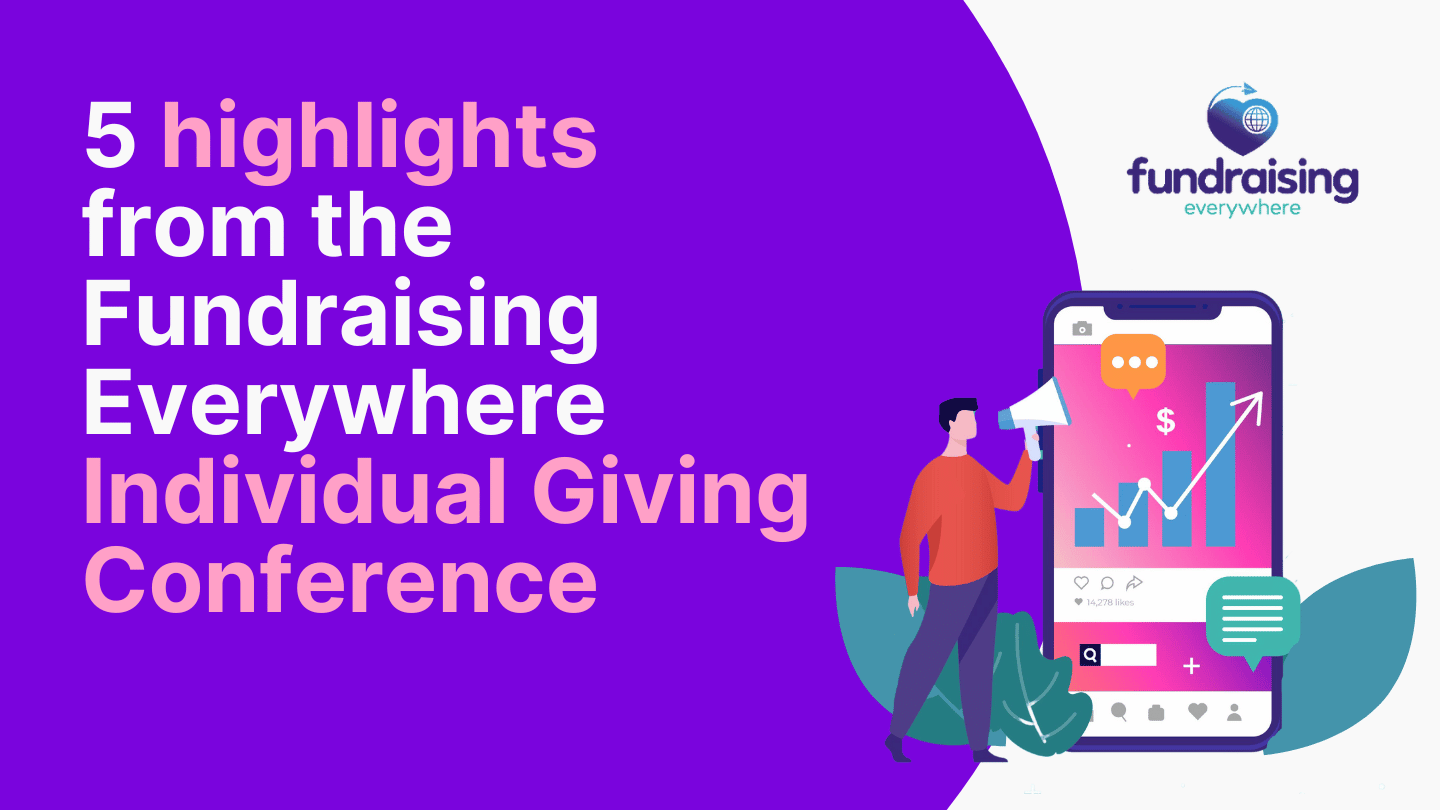 Last week, our friends at Fundraising Everywhere held the virtual Individual Giving Conference, where experts, fundraisers, and professionals shared their top tips for communicating and fundraising with individual donors. 
Throughout the afternoon, there were workshops and presentations centered around succeeding and gaining those vital donations in an increasingly competitive space.
Couldn't attend? Don't worry!
All sessions can be watched live or on-demand here in your own time until November 27th (or for an unlimited time if you join as a Fundraising Everywhere Member). 
But for now, we've summarised some of our favourite tips from the event – covering everything from campaign planning to creating a company TikTok.
1. Meet supporters where THEY are
When planning your marketing activity, Ami and Tasmia at the British Red Cross recommend creating content that meets supporters where they are and focuses on their mindset. Answer their questions, and address their needs and motivations. Be a source of information and inspiration – let them know why they should donate!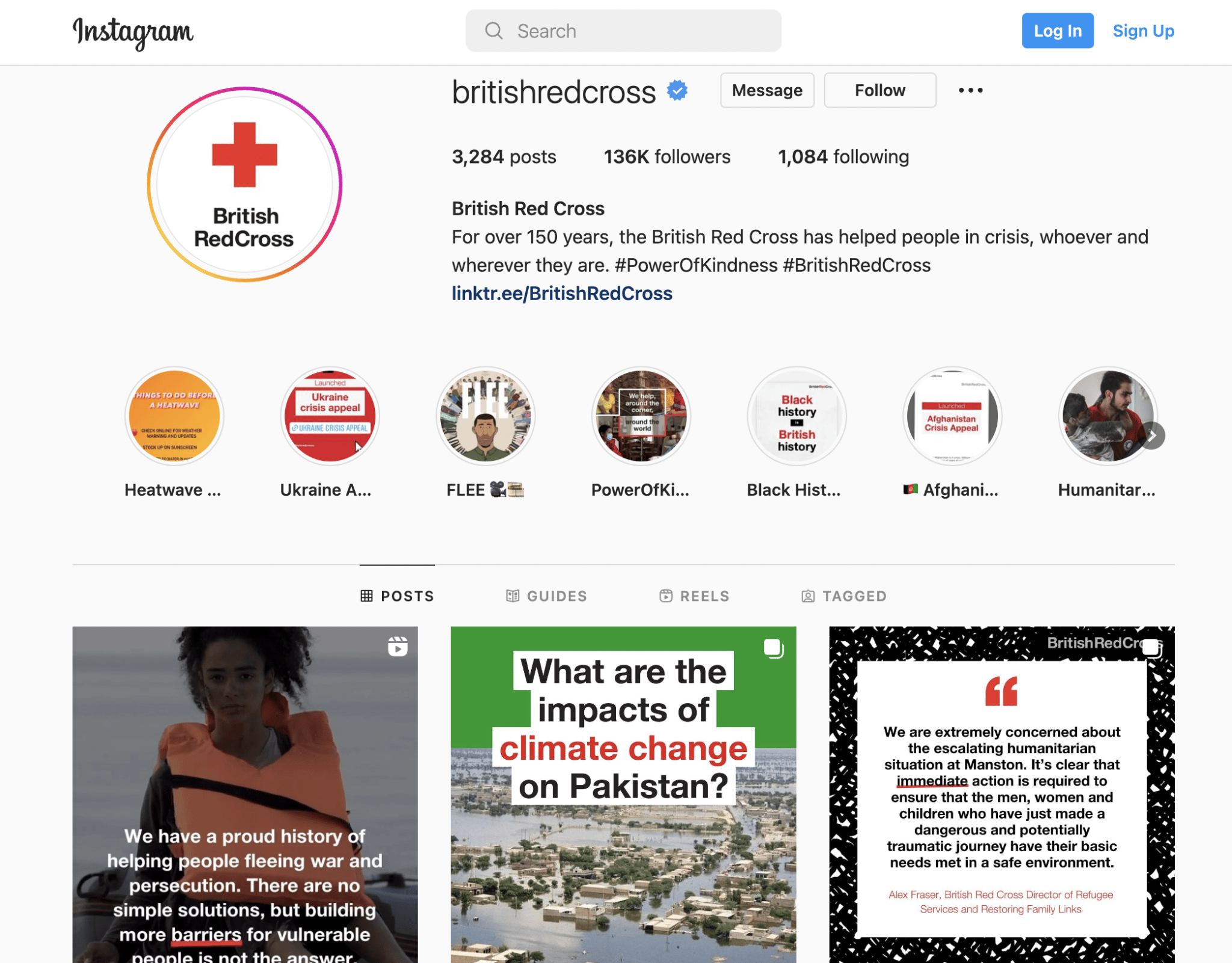 2. Strive for frictionless giving
With the cost-of-living crisis hitting the charity sector hard, it's our job to make giving as easy as possible. With less people carrying cash, traditional donation buckets might be limiting your support.
Why not create and print your very own charity QR code, so that your supporters can donate from their phones? It's a straightforward way to maximise donations at in-person events. Here's how to make use of QR codes with JustGiving.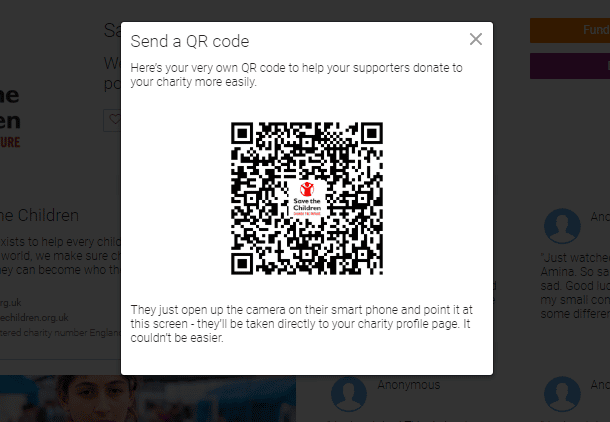 3. Reach new audiences with TikTok
TikTok isn't just for teenagers – it's time to get your Gen Z on. Many charities are using the platform to share their work and reach new supporters.
Rebs over at Shelter ran an informative session all about creating content for TikTok – reminding us that it's the perfect platform for unpolished, behind-the-scenes content that shows exactly who you are as a charity, and what your values are.
Although it's not going to drive as many donations as the likes of Facebook and Instagram, it's great for building brand awareness in a fun, engaging way. Check out Shelter, The British Red Cross, RNLI, and Black Country Living Museum on TikTok for inspiration.
Remember: use trending audio, edit your videos within the app and avoid using fancy cameras – TikTok is all about authenticity. We use our TikTok channel to highlight our amazing community of fundraisers.
4. Test, test, test…
Our friends at Dementia UK emphasized the importance of testing communications to find out what works best for your supporters. For example, a lot of their supporters work in the medical profession and aren't always available to speak on the phone. They found that sending SMS messages with a number for them to call back on helped them better connect with their supporters and boost their donations.
5. Connect with donors in meaningful ways
Our very own Customer Success Manager, Jordyn Baillie ran a session about simple ways charities can increase donations through their website and QR codes.
She interviewed Bryan, from Guy's Gift, a small Coventry & Warwickshire-based charity supporting bereaved children. They spoke about how they've been adjusting their fundraising to "cushion" the impact of the cost-of-living crisis.
We caught up with Jordyn to find out how the day went…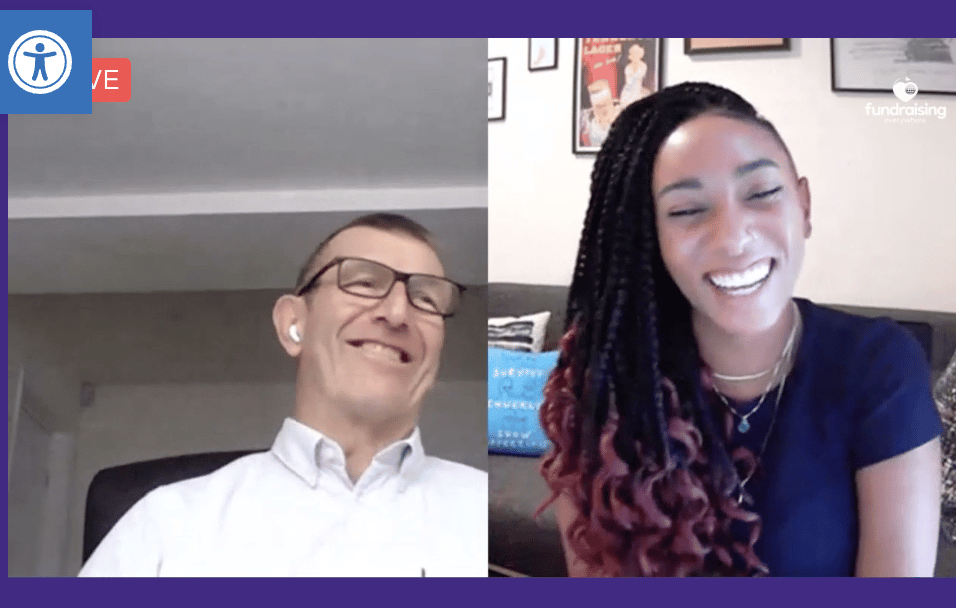 "I'm so chuffed I had the chance to work with Guy's Gift for our session about reaching out to donors in meaningful ways. They're a small Warwickshire-based charity with an evolving fundraising strategy. It's great to highlight aspirational charities, but I really loved having a 1:1 boots-on-the-ground approach with a more local group. We cater to charities of all shapes and sizes, and it was wonderful to celebrate that diversity and help them raise more."

Jordyn Baillie
Jordyn spoke to Bryan, who works as a fundraiser for Guy's Gift, a charity founded in 2009 that has helped over 3000 children and young people who have experienced bereavement.
In his role, Bryan approaches grant-making organisations and helps organise community fundraising events for the charity (like film nights and sponsored walks). Before working with JustGiving and setting up Giving Checkout, Bryan relied on cash donations – but recently, has been incorporating printed QR codes at in-person events to drive donations.
The Guy's Gift team have been really pleased with Giving Checkout – finding it easy for a small organisation to manage and appreciating the 1:1 support from Jordyn and the JustGiving team.
"I've been really very pleased with it, to the extent that I've enlisted another small charity that I'm a trustee of to go down the same road."

Bryan, Guy's Gift
Guy's Gift is a fantastic example of a small charity trying new things to make meaningful connections with their donors – and boost donations, even within the limits of the cost-of-living crisis. We think Jordyn puts it best…
"We can't wait to see what Guys Gift and all of you can do to maximise your donations."

Jordyn Baillie
We want to say a huge thank you to our friends over at Fundraising Everywhere for hosting such a fantastic event – for more top tips and inspiration, watch all the sessions live or on-demand here until November 27th (or for an unlimited time if you join as a Fundraising Everywhere Member).  
Get inspiration in your inbox!
Don't miss out on digital fundraising tips, tools and trends.
Becky is the Community Manager at JustGiving. She's passionate about storytelling, and inspiring people to help charities raise more.