5 ways digital can boost challenge events fundraising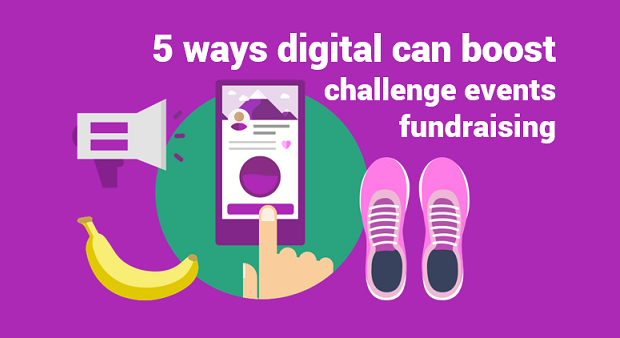 For charities, places in big challenge events don't come cheap. So a hefty minimum fundraising pledge is the norm – £2,000 is a fairly standard ask of London Marathon charity place runners.
For participants, these events are an exciting way to get involved and show their passion, but the fundraising and training commitment can be daunting, resulting in drop-outs.
So how do charities use digital to keep their challenge teams motivated and inspired to reach their fundraising pledges? I asked three charities for their top tips.
1. Send timely tips via SMS
Reaching your supporters at the right time with handy information is key, says Laura Savory, Head of Community Fundraising at Great Ormond Street Hospital Children's  Charity (GOSH Charity).
Email is a great way of communicating, but an even more direct way is SMS. GOSH Charity send handy tips straight to their participants' phones in the week running up to an event.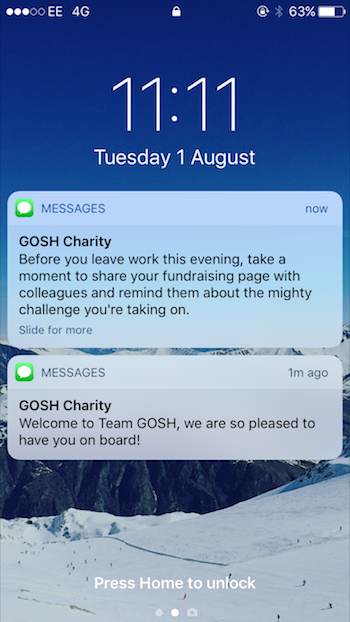 2. Set up an online community
One key way St Catherine's Hospice have used digital to inspire their challenge participants is through social media.
Emma Humphrey, Digital Marketing Executive says:
"Setting up Facebook groups for our challenge event fundraisers enables us to create a safe and reliable space to speak with and update our amazing supporters. It also enables them to speak with one another and share lessons, tips and training stories".
This year they created their first Facebook group for Brighton and London Marathon runners. This helped them to smash their overall fundraising target by 10%.
Parkinson's UK are also big believers in Facebook groups to build a sense of community and help supporters have the very best experience.  
This example from the Parkinson's UK Great North Run group illustrates the power of their community perfectly: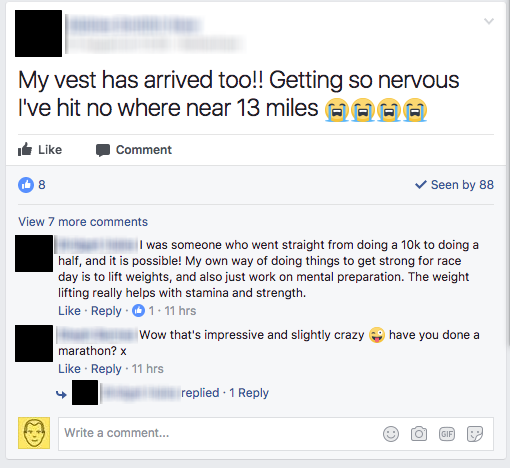 3. Work towards group targets
There's no 'I' in team! Build a sense of camaraderie by promoting the wider fundraising goal, not just individual targets.
GOSH Charity has done exactly that. Rather than focusing on the individual's pledge, this email encourages participants to help the group reach their combined goal.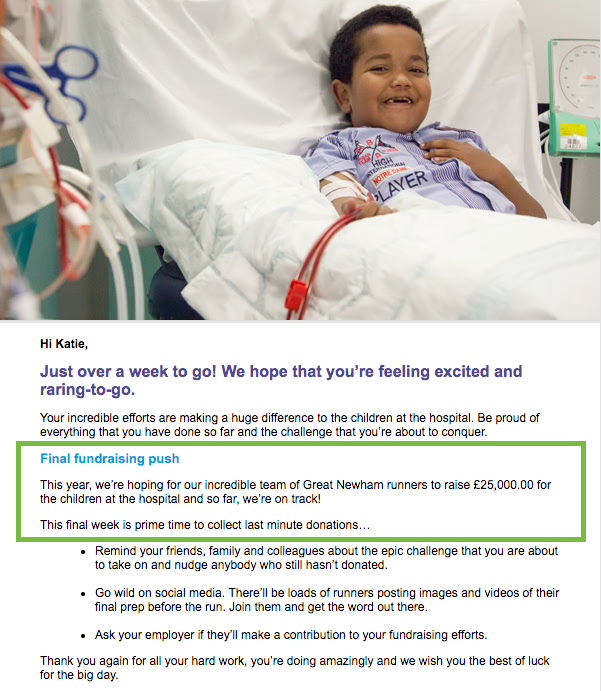 4. Provide branded, shareable content
Another way GOSH Charity helps its challenge participants fundraise is by providing email footers.
These footers are bold and colourful, allowing participants to easily shout about their fundraising in day-to-day communications.
It's also an innovative way to link directly to JustGiving pages, making it super easy for friends, family and colleagues to donate.

5. Mix it up!
Whilst digital is an awesome way to inspire your team, it's still hugely important to use a good mix of digital and non-digital communication methods.
Katy Payne, Head of Events at Parkinson's UK says:
"You can't beat a phone call to have a personal chat with someone, but there are also so many ways to engage with people online. For me it's about having a mix of things at your disposal. These all come together to support fundraisers with a balance of content and inspiration."
The Parkinson's team always encourage their participants to set up and make the most of an online page. More personal phone calls then help them to inspire and encourage participants further.
What are your top tips?
These simple ideas can make participants feel completely supported, inspire their fundraising and boost retention.
Does your charity have a unique way of inspiring participants that you're proud of? Tell us below.
Get inspiration in your inbox!
Don't miss out on digital fundraising tips, tools and trends.