5 ways small teams can make the most out of their Charity Instagram account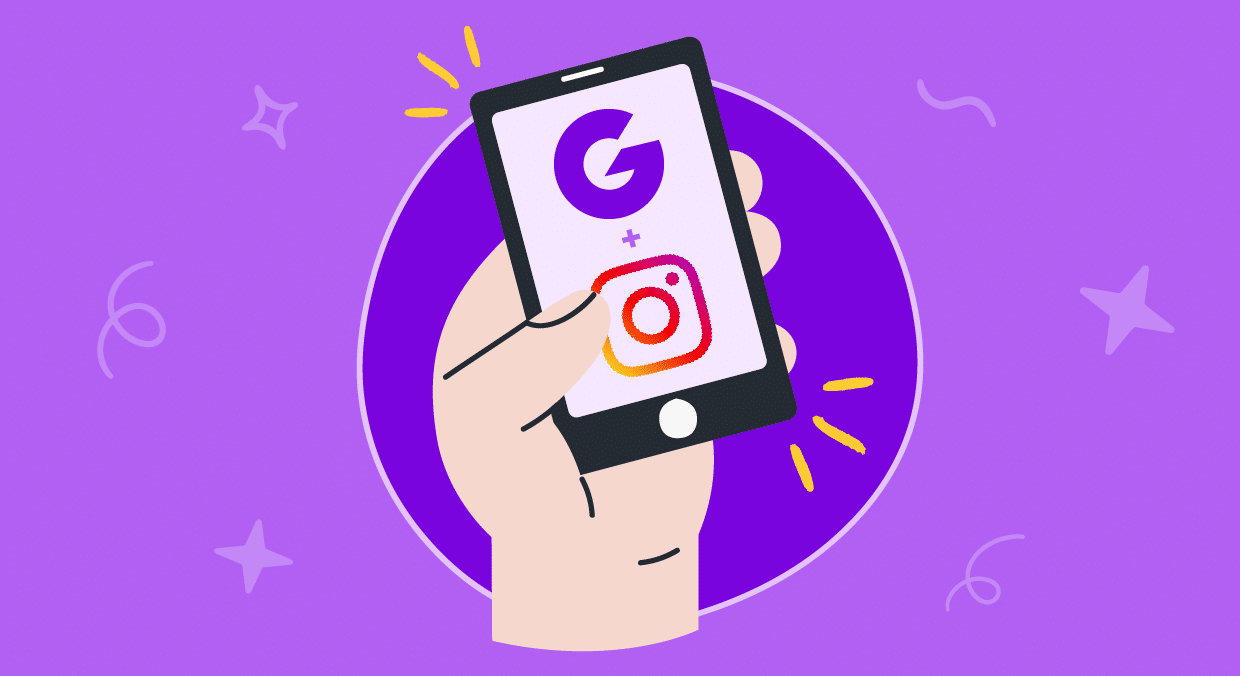 Want to draw in more donations with your social content? Then look no further. Our social media team have put together their top tips for making the most out of your charity Instagram account. So, keep reading for some Insta-inspiration. 
Instagram is a great way to showcase your charity – with over 1 billion active users, it gives you the opportunity to show people around the world just how great you and your supporters are. Plus – you don't need a 20-strong marketing team to make amazing content. All you need is a scheduling tool and some creative inspiration!
Here are our top 5 tips to get you started:
Experiment with videos
A photo is worth a thousand words, but videos can tell your audience so much more. 'Reels' are short 60-second videos that you can share to Instagram and repurpose for other channels, like Facebook and TikTok. Instagram Reels tend to draw in more views and engagement than regular Instagram posts – attracting a whole new audience to your page. The best part? You can add a variety of filters and sounds to your videos too.
You can shoot your videos using your phone camera, or from within the app. To save time, you can create videos in bulk, save them to drafts and post them  to your feed when it suits you. Stepping up your Instagram game doesn't have to take up a large chunk of your working day – if you make small changes over time, you'll notice a big difference in engagement. 
Over on our JustGiving Instagram account, posting to reels has helped us boost our followers and engagement, with our best performing videos gaining over 9000 views! If you're feeling brave enough, get in front of the camera and share a video about an upcoming charity event or inspiring fundraiser… the results will speak for themselves.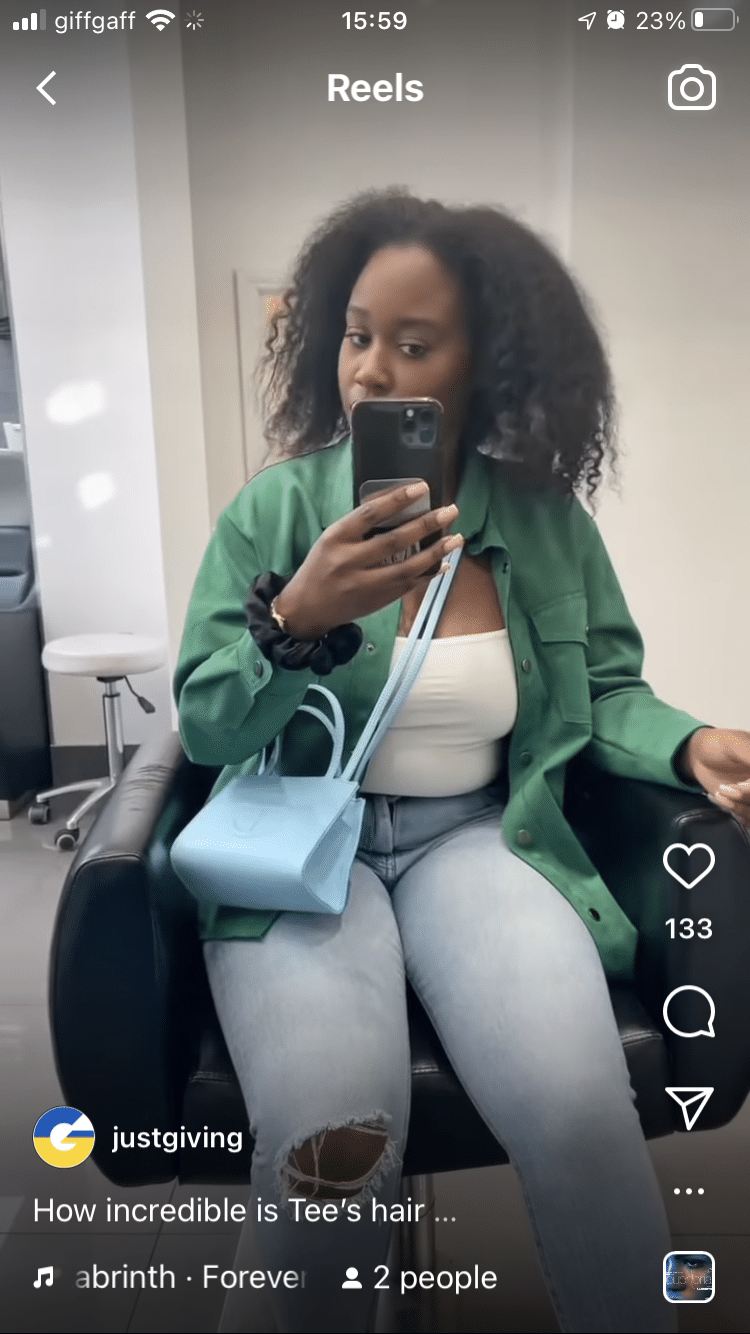 Get interactive on Instagram Stories
Instagram stories are a great way to engage with your followers – with every post, a bright ring will surround your logo, appearing at the top of your follower's screens. You can share your own posts, any posts you might be tagged in, and even use interactive features like polls.
You can also share clickable links to stories – allowing viewers to directly visit your website or donation page in just one tap. It's the simplest (and only) way to share links to Instagram. Have a fundraising event coming up? Share the sign-up link to stories to encourage more people to get involved. Running a new charity campaign? Viewers can donate directly from their phone. If you want to drive a new audience to your website, posting to Instagram stories is the way to go…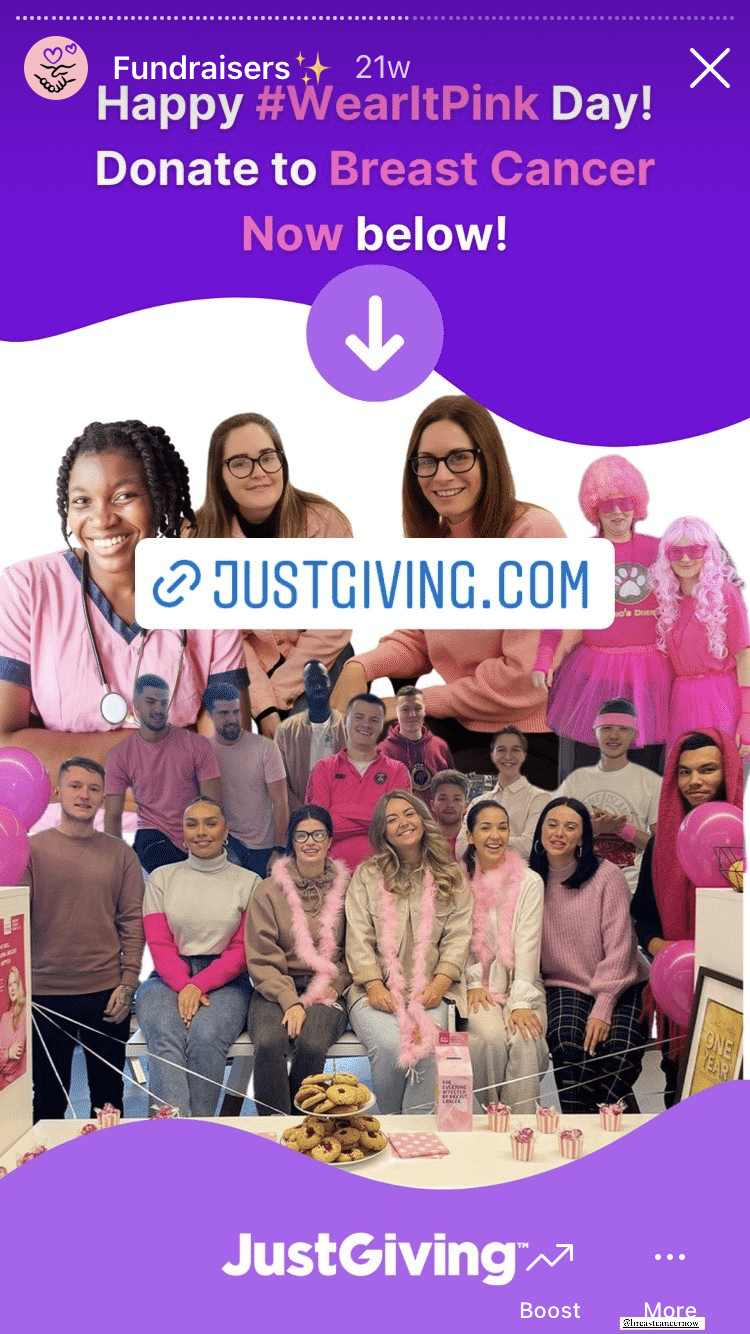 Share your knowledge with Carousel posts
Carousel posts allow you to share up to 10 slides of information in a single post. If you want to share an inspiring story or a series of photos from a recent fundraising event, a carousel post is ideal. Not only do carousel posts drive likes and engagement, but they increase your overall reach too. Because viewers have to spend more time reading each slide, the Instagram algorithm detects the lengthier visits and promotes the post (and your charity account) to a larger audience.
If you want some inspiration, take a look at some recent JustGiving carousel posts here…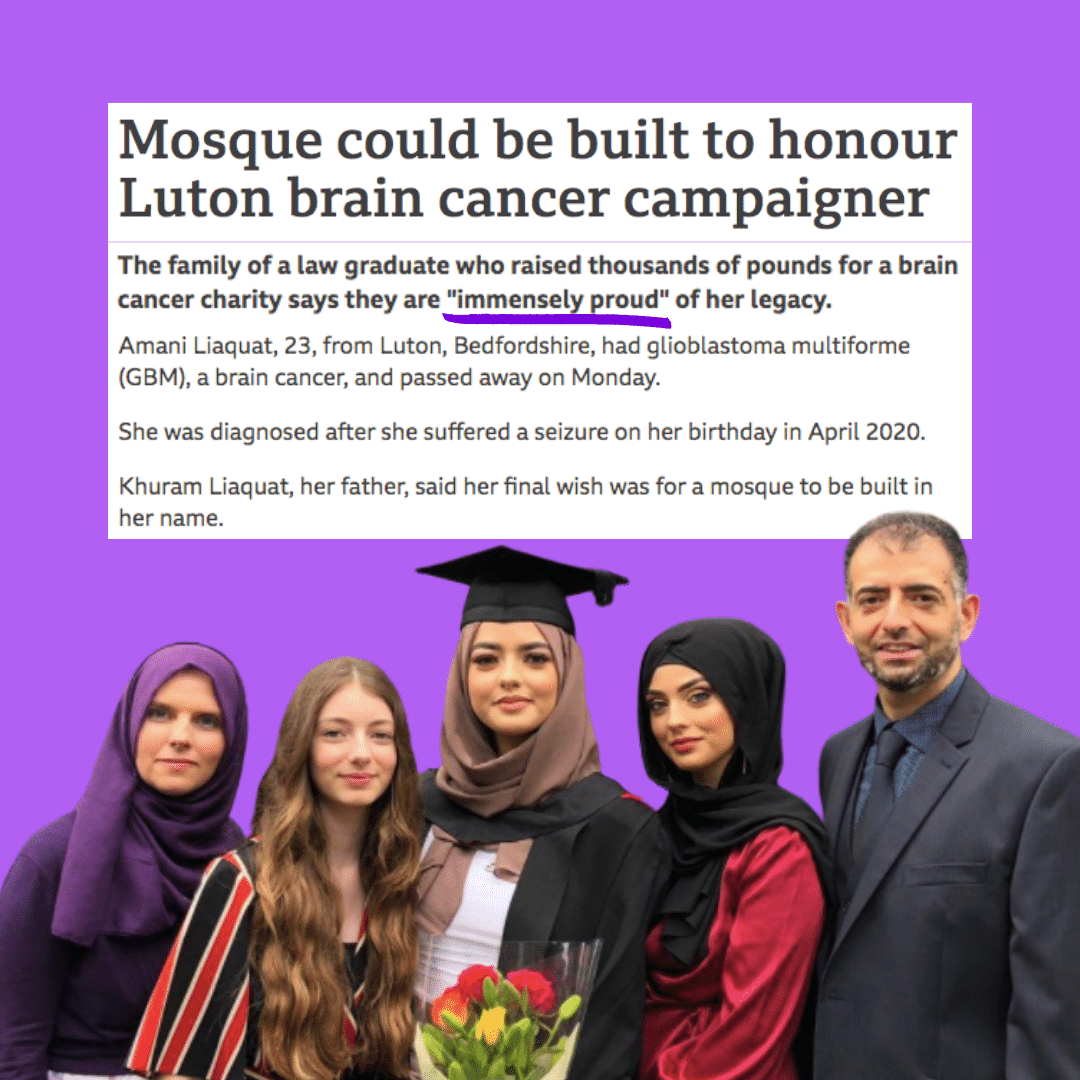 Talk to your audience through DMs
Instagram Direct Messages allow you to communicate directly with your supporters – one-on-one. They can reach out to you with any queries, fundraising stories, or just for a quick chat. You can quickly and effectively answer any questions, and send gifs, images and videos that show off what your charity is all about. You can build a sense of community and support just by keeping your inbox up to date. You can even set up keyboard shortcuts and quick replies, for any frequently asked questions!
Spending just five minutes every day managing your charity's inbox can make a huge difference. Here's a quick guide to get your inbox ready and get the two-way communication flowing. 
Expand your reach with Hashtags
Think of hashtags as labels – they help Instagram categorise your posts and show them to a relevant audience. You can use up to 30 hashtags in each post – you can come up with your own, or use a hashtag generator to find hashtags related to charity and fundraising!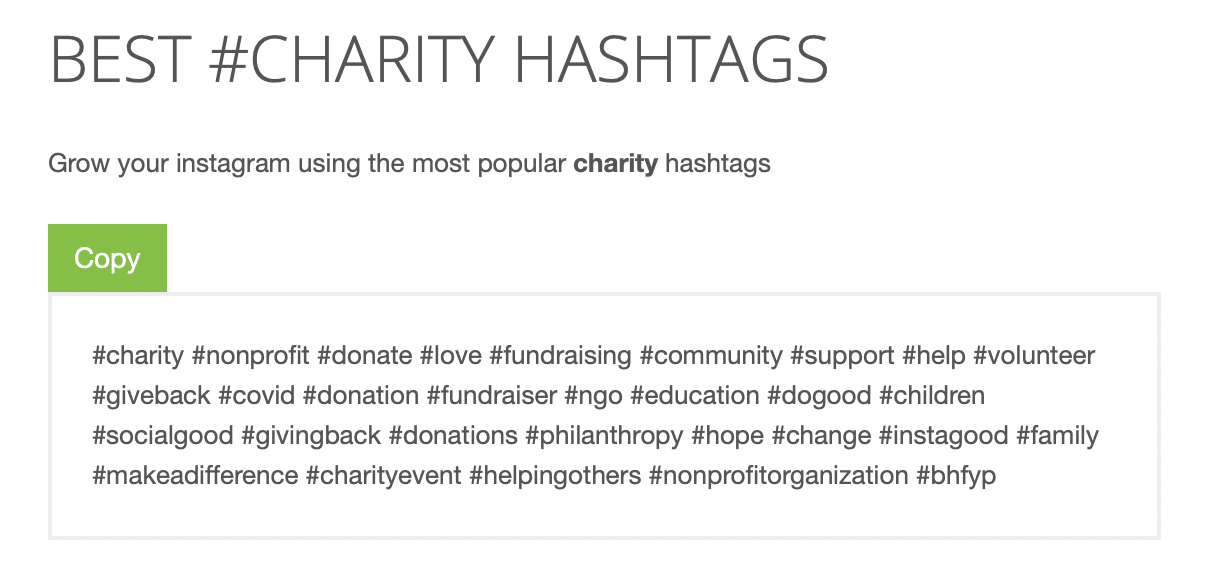 Summary
No matter small your team is, you can raise brand awareness and reach your target audience by keeping an active presence and sticking to a routine of at least one post per day. Here's a roundup of our tips:
Post regular videos to Instagram Reels – and reshare them across all of your social media channels. 
Share links to Instagram stories to encourage donations to your cause. 
Share up to ten-slides on information using carousel posts. 
Build a sense of community by responding to direct messages. 
Reach a larger audience by using charity-related hashtags. 
Below, we've put together a handy list of tools and websites that will help take your charity's Instagram account to the next level…
Helpful tools
Get inspiration in your inbox!
Don't miss out on digital fundraising tips, tools and trends.
Becky is the Community Manager at JustGiving. She's passionate about storytelling, and inspiring people to help charities raise more.