5 ways to run a cracking Christmas campaign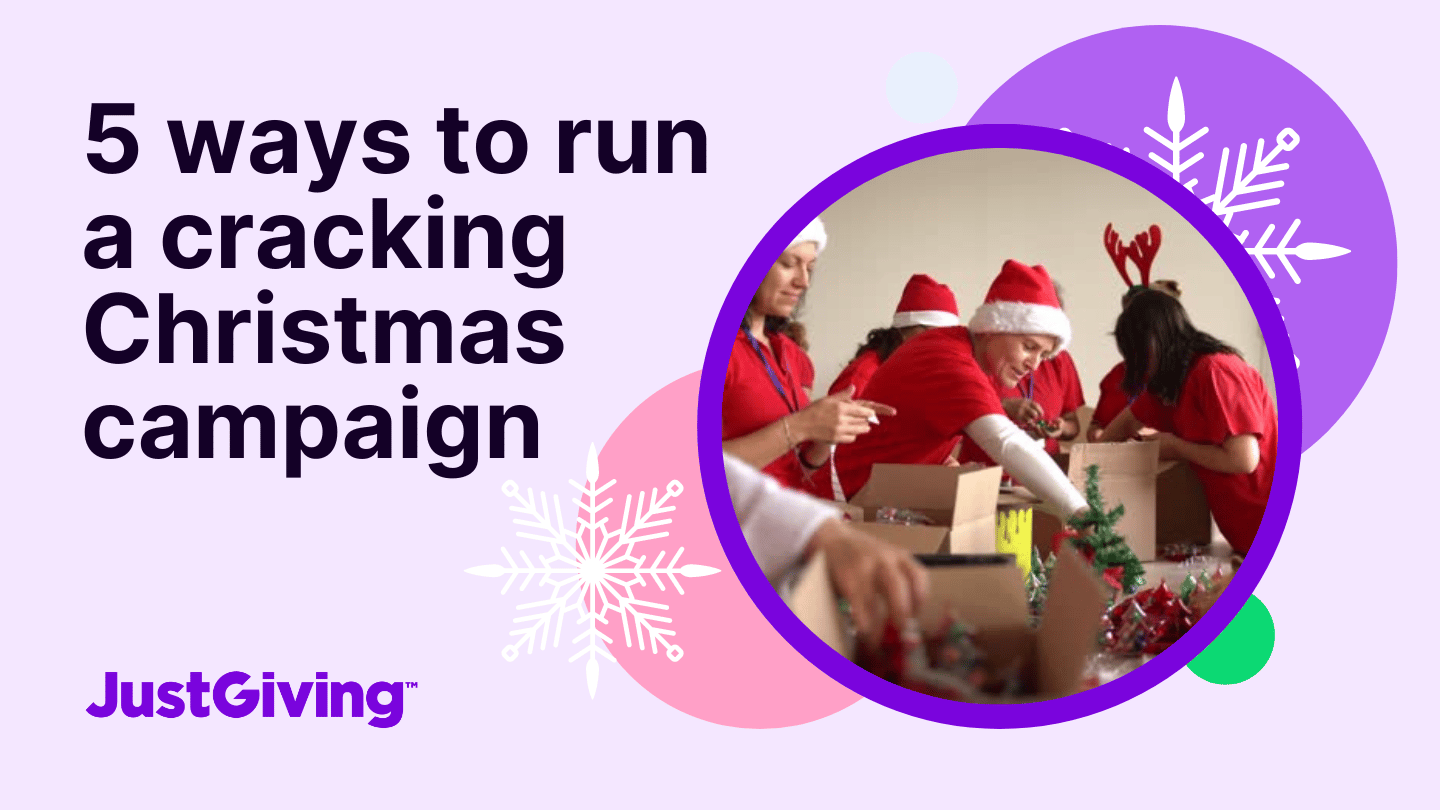 We may not have had Halloween yet, but it's beginning to feel a lot like Christmas. It might seem as though Christmas has sprung out of nowhere, but as a charity you know that campaign planning often starts months in advance. A tip of the hat goes to the charity St Luke's Hospice who set-up their Christmas Campaign Page on JustGiving in May!
No need to panic if you haven't even thought about your festive fundraising yet, let alone launched it. As an early present from us to you, we have five top tips on running a cracking Christmas campaign (and skip to the end to find out more about our upcoming Christmas Fundraising webinar). These tips will have yule reaching your Christmas targets in no time.
1. Don't shy away from tying your appeal to your charity's mission.
It's easy to add just a few festive touches to a Campaign Page and hope that this alone will encourage donations. However, you're likely to have more success and make your appeal more tangible by letting potential donors know about how the festive season affects your charity and its beneficiaries. If, for example, you work for a hospice then why not create an Amazon list of items that supporters could buy to help decorate the hospice and make it feel a little more festive for residents and their families.
2. Keep it simple
Over the past three years Manchester and Cheshire Dogs Home have run a Christmas Campaign with JustGiving which asks donors to buy a Christmas dinner for the dogs at their re-homing centre. Home manager Steve Mapley's top piece of advice for charities looking to run an online Christmas campaign is:
"Keep it simple – don't reinvent the wheel. Keep your message short and to the point and don't include more than one message if you can help it. You don't want to confuse people."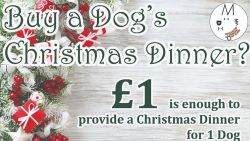 3. Make it social
The festive period is a busy time for charities, and some organisations choose to update their social media 24/7 at this time of year. If the idea of doing that sounds daunting to you, then there's a few key dates to look out for instead. #GivingTuesday is an obvious contender and we also know that people tend to be generous in the post-Christmas and pre-New Year's lull. Make sure to schedule posts for when people are naturally scrolling on their phones; the commute, lunch time or watching the Strictly Come Dancing final!
JustGiving also now has a guest checkout, making it even quicker and easier for your supporters to donate to your Christmas campaign. Why not go the extra mile and set your supporters a challenge, such as to make an extra donation when watching their favourite Christmas film or getting their team to all donate during the works Christmas party?
4. A picture paints a thousand words
The Osborne Trust raised an incredible £2,365 through their 2018 Ozzy's Xmas Cheer campaign, completely smashing their £2,000 fundraising target. Emma from the Osborne Trust highlights the importance of including pictures on your campaign page.
"Pictures are so important to your campaign, it highlights to your donors and fundraisers how their donation will be spent. For us, our donors can see some of the children and families who have already benefited from the Osborne Trust. It really brings to life the impact their support will have on children whose mum or dad will be going through cancer treatment over the festive season."
5. Get creative
Who doesn't love dressing up as Santa and running around at winter? Get supporters in the festive spirit and maybe even gain some new fundraisers with an event for people to get involved with. Whether it's a Santa Run or a Christmas jumper day, why not add a fun competitive element by getting people to fundraise and link it your Campaign Page.
With our new and improved Team Fundraising any groups or businesses fundraising for you this Christmas can now also link their team activity directly to your Campaign Page. This makes it even easier to connect offline events to your online campaign.
If you would like even more top tips for your 2019 Christmas campaign, then make sure you register to watch our webinar taking place on Thursday 31 October at 2.00pm BST.
Get inspiration in your inbox!
Don't miss out on digital fundraising tips, tools and trends.
Lauren Levy is a Customer Success Manager at JustGiving. She's passionate about helping charities make the most of their JustGiving account and working with them to raise more money.