6 takeaways for fundraisers from the charity social media toolkit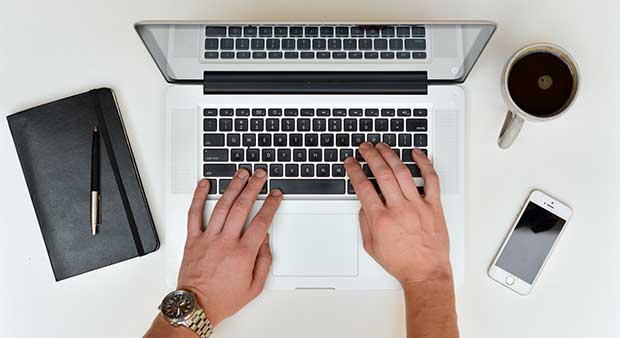 If you need help with social media, where do you go? You might ask a colleague, go on a course or read one of the many articles about how charities use social media. But what if you need more in depth help, or simply want to see how you measure up against what other charities are doing?
After giving this advice for the last few years, I grew frustrated that there wasn't a single place that I could point charities toward where they could get help.  It turned out that I was not the only one. So we developed the Charity Social Media Toolkit in partnership with Skills Platform.  Read the Toolkit here
Here are 6 highlights for fundraisers from the toolkit:
Understanding your audience is everything.
You need to talk to your stakeholders every day on social media. Creating content that will engage them is a real test of how much you know about their interests and how they use social platforms. You must be prepared to put the work in to research what they want and profile them. And then you need to test, learn from and improve how your content performs continually. Macmillan excel at this.
Social media has untapped potential for corporate fundraising
Yes, social channels can work well for supporting marathon runners and the like, but have you thought about using it to build relationships with key stakeholders such as corporates? Lizzie Carter, New Business Manager at CLIC Sargent, says that getting buy in for this innovative approach is critical. She says, 'We wanted the culture in the team to shift so everybody saw using digital media as a key way to communicate with partners and prospects.'
Pick your moment carefully
Ross McCulloch, director at Third Sector Lab points out that timing is everything when it comes to fundraising on social media. He points out that, '11% of annual giving occurs on the last three days of the year and 29% of annual giving occurs in December, according to the Network for Good Digital Giving Index. As well as understanding the seasonal nature of when your supporters choose to give it is vital to react quickly as opportunities present themselves.'
Speed of response is vital
Charities need to be quick to reply to comments and queries on social media. 'It's fine to schedule your content, and you could even do so up to a week before, however  you still need to go into your social media feeds several times a day to respond to comments,' says digital freelancer Kirsty Marrins. She recommends getting the apps on your phone and checking in frequently. This will 'give you ideas for topical content when you see what others in your sector or your supporters and beneficiaries are talking about.'
Manage your community carefully
Social media enables charities to build valuable communities. However, Kirsty Marrins says that, 'You will only have a community if you give people what they need.' She advises charities to look at the top 5 pages on your website for inspiration, or to do a Q and A using your charity's experts. 'If you want a community, you have to involve them. You have to give people a reason to comment,' she told me.
Generation Z are one to watch
Finally, social media guru Beth Kanter advises fundraisers to look to Generation Z for inspiration. She gives the example of Abby Tomlinson, a 17 year old girl in the UK who started the #Milifandom movement on social media to give young people a voice during the 2015 general election. Three of her top tips are: communicate often using "snackable content," tell your story across multiple screens and optimise your search results (Generation Z do their Internet research).
What did you learn from the Charity Social Media Toolkit? Read the Toolkit here
Get inspiration in your inbox!
Don't miss out on digital fundraising tips, tools and trends.
Zoe is director of Zoe Amar Communications, a marketing and digital communications consultancy who have worked with leading organisations including ActionAid, Crimestoppers, Macmillan and Anglia Ruskin University. She blogs for The Guardian about charities and communications and is on the advisory board for The Guardian Voluntary Sector Network. She co-founded the charity #socialceos awards.