Six tips for growing your audience with mobile and social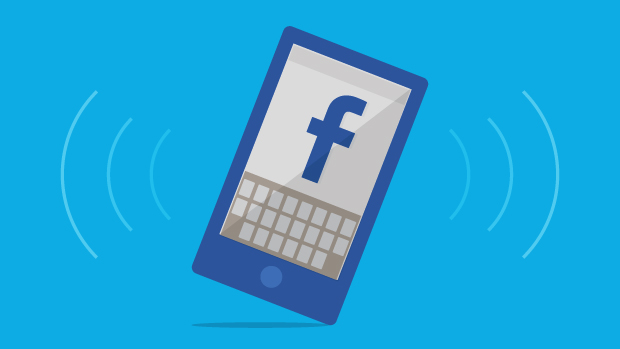 Jonathan Waddingham, social and labs product manager at JustGiving, presented at the Institute of Fundraising's iFundraising – Digital & Mobile Conference on Growing your audience with social mobile. Here he shares his six tips for using social media and mobile technology to reach more people, inspire more action and raise more money. Whether it's not wearing any makeup, throwing ice from a bucket over your head or jumping into the sea in Norway, you can't escape the new wave of meme-like social media powered fundraising. You could call it meme-raising if you like, but that sounds a bit weird, so it's probably best not to. In any case, the common thread across these types of campaigns is mobile and social. So here are six tips for growing your audience with mobile and social. 1. Be where the people are If you, or more likely your boss, isn't convinced that people will give on their phones, then here's a whole lot of data that will help persuade them otherwise. According to Google, smartphone penetration in the UK and Australia increased to over 60%  in 2013, and over a third of smartphone users made a purchase on their phone in 2013. There's no doubt these numbers will be even bigger now.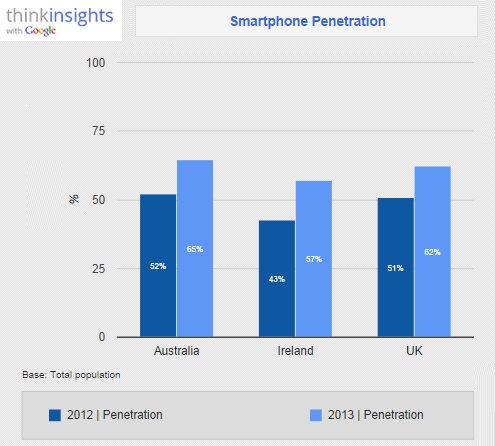 People spend most of their time on their phones on social networks, specifically Facebook – and their numbers are staggering: over 654 million people around the world use Facebook every day on their phone. The shift to using social on mobile has had a big impact on fundraising on JustGiving as a result, with referrals from mobile Facebook growing from just 0.3% in January 2011 to 21% in January 2014 and being the biggest single source of traffic to the site. 2. Look at *your* analytics Back in January 2010, only 4% of our visits came from mobile and tablets, so we didn't worry too much about serving mobile views. But by the next January it had grown to 10% of visits, and we knew we had to do something as our conversion rates were much lower on mobile. By looking at our analytics, we saw there were areas to improve and our first mobile optimised donation process subsequently doubled conversion rates. We've also seen the number of people reading our emails on mobile grow to over 65%, so we've re-written all our email templates to work better on phones. Look at your web analytics or email newsletter tools to see the stats for your own organisation and understand where you need to improve the experience for mobile users. 3. Make giving mobile We've iterated through many different mobile versions of the site since 2011, and last summer we re-built our mobile donation process from scratch to enable 'one-touch' giving. This increased conversions by 33%, raising an extra £12 million in a year.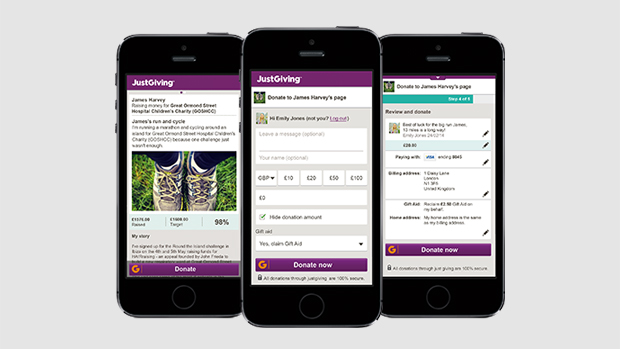 This was good timing too, as by January this year a whopping 57% of visits to JustGiving came from mobile and tablet devices. If you don't have the resources to build your own mobile optimised donation flow, there are plenty of services like JustGiving that you can use to help your supporters give on a smartphone. And don't forget the humble SMS donation too. If you're a UK charity, you can use JustTextGiving to set up a text code for free. 4. Make giving shareable A few years back, one of the most important stats we discovered was that each Facebook "like" on JustGiving was worth, on average, £5 in extra donations from people seeing that link on Facebook and then giving. Since then, we've made social sharing an integral part of the site – enabling fundraisers, sponsors and donors to share to social all that they do on JustGiving. That has contributed to us helping people raise over $100 million via Facebook in the year up to June 2014. What's been really interesting to see is that more mobile donors share compared to desktop donors – over double in fact. And a mobile user who takes some sort of social sharing action is 7 times more likely to give than a user who doesn't share.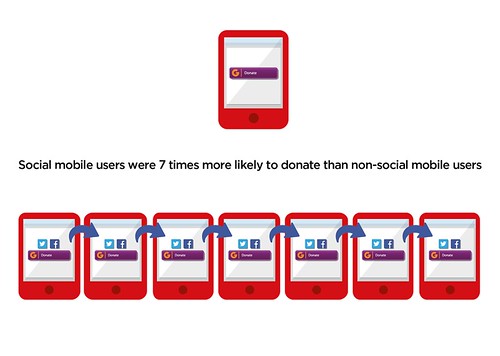 So even if you don't prompt people to share on your desktop site (which you should), you might find you have more impact by encouraging sharing on mobile first. 5. Cut your content in half. Twice. Even if you don't have the resources to make your website responsive (so that it works nicely on all devices, from mobiles to tablets) you can help your mobile users by having a spring clean of your website. One quick way to make life easier for mobile users is to cut your copy in half. One of the hardest things about writing for the web is using as few words as needed, and this is even more important when you're reading content on a smartphone. Make your font size bigger too. It's a simple way to make your content easier to read on a mobile. You can also help speed up your site's load times by decreasing the file size of your images – this will make life easier for people accessing your site on slow mobile connections. According to kissmetrics, 40% of people abandon a webpage that takes more than 3 seconds to load and given that images are often the biggest files to load, this one small change could have a big impact. 6. Be ready for 15 mins of fame There are many lessons to be learnt from the successes of #nomakeupselfie and #icebucketchallenge. The main one being that you can't create this sort of campaign, but you need to prepare in case you're in the fortunate position of being the beneficiary.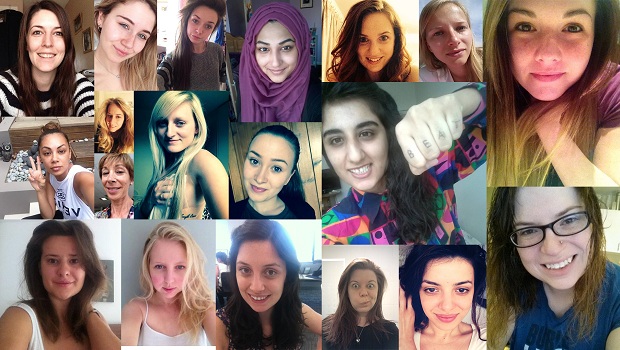 Cancer Research UK, MNDA and Macmillan took advantage of these crazes by listening to their supporters and acting on what they were saying.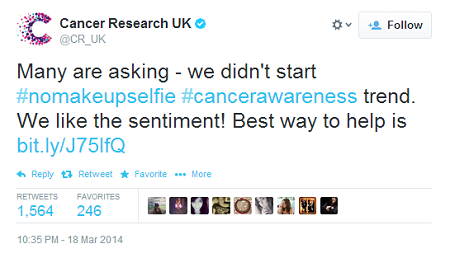 Having a round the clock social presence is ideal but as few charities will have those resources, look to use social media monitoring tools to keep track of what people are saying about your cause and react appropriately. And reacting appropriately means reacting quickly – in as close to real time as possible. So ensure your internal lines of communication are open with all the right people, have a text code up your sleeve ready to use and ensure your web operations team are on call 24/7. For more on this, check out Zoe Amar's post on How charities can prepare for their #icebucketchallenge moment and Elizabeth Kessick's on the incredible numbers behind the #icebucketchallenge. So there you have it, six simple ways to grow your audience with mobile and social. Convince your boss, login to your analytics, set up mobile web and text giving, add some sharing buttons, delete half of what's in your CMS and prepare for your viral moment. Whilst you're doing that, I'm off to try and get meme-raising in the dictionary. This blog post first appeared on the Institute of Fundraising's blog on 11th September 2014.
Get inspiration in your inbox!
Don't miss out on digital fundraising tips, tools and trends.
Jonathan is the social and labs product manager at JustGiving, specialising in social media integration, digital strategy and online fundraising. He's fascinated by how the social web has revolutionised the way people interact with each other and how charities can use the internet to create enormous value for them and their supporters.