6 tips for managing social media out of hours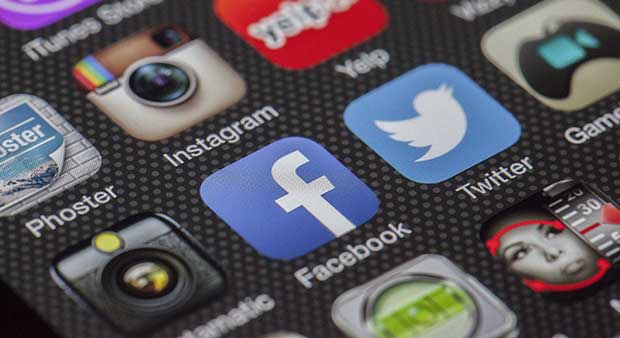 Social media – it's like the city that never sleeps.
Even after you've clocked off, your charity's social media followers are awake and active, posting and commenting when you're supposed to be chilling.
That usually means some kind of out of hours system is needed.
Here are 6 tips for making social media out of hours work for you.
Decide when you need out of hours
There's no point in all the hassle of putting it in place if you don't need it.
So consider:
Do your posts have lots of comments and shares after hours?

Do you get lots of messages from people who need urgent support after hours?

Do you have the people to deliver out of hours support without burning out?

Can you put some useful boundaries in place, like whether you only manage out of hours during campaign periods?
If you answer mostly yeses, then it's worth drawing up a system.
Consider your out of hours topics carefully
If you decide to post as well as moderate out of hours, don't intentionally post about controversial topics that are more likely to need moderation.
That's just asking for trouble. Try to keep those posts for work hours.
And why not try doing a recap of your most popular posts on a Sunday? You might find you actually increase weekend engagement for posts like these.
Start a rota
Don't put all the pressure for out of hours support on one person – spread responsibility throughout the team.
Take the opportunity to spread the rota beyond the digital team to give senior staff and others the chance to experience your charity on the front line.
If you have a rota, remember:
Turn off notifications if it's not your shift – if you 'just check in', you'll probably get sucked in.

Stick to the rules you all agree on (and ask

senior managers

to help enforce this) – it's essential for sanity

Do a roundup of any out of hours issues together or online. This help everyone be more prepared for what's to come
Know when to escalate
If things do go south out hours, you'll need an escalation process in place, particularly if whoever's managing things isn't the day to day social media manager.
So make sure you:
decide when to escalate

know who to escalate to

use the right communication method to get hold of them (phone, WhatsApp – just not email)
Support out of hours staff
Hiding posts, banning persistent offenders or providing emotional support for service users can take its toll.
So it's vital to acknowledge the emotional impact on your team, and support them.
Set up debriefs so everyone can talk about their experiences together

Don't let anyone take on too many out of hours shifts

And of course provide TOIL for the time spent working on this stuff
Use the tools
Facebook has a very handy auto response message for when the team is offline.
This is a really useful feature to enable even when you do have out of hours support – people often expect instant responses to their enquiries, and often choose Facebook messages when they have more sensitive issues to bring to you.
Make sure the message covers what support you provide on social media, and when they can expect to hear from you. And use a nice friendly tone of voice – they've reached out to you, so provide a welcoming response!
Get inspiration in your inbox!
Don't miss out on digital fundraising tips, tools and trends.
Matt Collins is managing director at digital marketing agency, Platypus Digital, and tweets @charitychap