7 free and discounted marketing tools for charities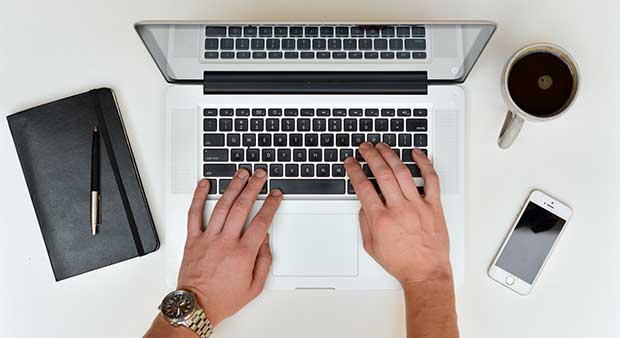 Do you hear people at other charities talking about cool new digital marketing tools and turn into the green-eyed monster because they're outside your price bracket?
Here's a round-up of the best digital tools with non-profit discounts (and some are even free!). From making your work look professional and appealing, to improving your team's communications, there is something for everyone.
So why not give these a try and prove the ROI to your boss?
Canva for Nonprofits
Canva is a design tool, which allows you to create a number of different types of graphics from images for social media posts to leaflets and infographics. There are thousands of free photos, illustrations and elements you can use or you can upload your own images and add text or a filter.
They have recently launched Canva for Nonprofits, which gives charities access to Canva for Work's premium features for up to 10 people in your organization – all for free. Although, use of their premium elements will still be charged on a per element basis as they are provided by third parties. The biggest advantage about Canva for Nonprofits is that you can upload your nonprofit's logo, set your brand's fonts and colour palettes so that the posts you create are always on-brand.
Buffer
Buffer is a social media tool which allows you to create and schedule posts across a range of social media platforms. They have an inbuilt image tool called Pablo, which lets you create great images for your tweets, Facebook posts etc. They also offer analytics so you can see how your social media posts are doing and they can help you determine the optimal times to post, using their algorithm.
There is a free version for everyone, however it has its limitations. To upgrade, Buffer offers nonprofits a 50% discount off any of their plans.
Hootsuite
Hootsuite is a social media management tool, which allows you to manage your social media accounts all in one place. Like Buffer, it also has a scheduling functionality as well as analytics. With Hootsuite's Team plan, you can create teams and assign posts to team members – for example, if there is a tweet you are not sure how to respond to, you can assign it to your manager. Hootsuite offers nonprofits a 50% discount off their Professional and Team plans.
Mailchimp
The email marketing tool, Mailchimp, offers an easy way to create mobile-optimized emails and email newsletters for your supporters, donors and beneficiaries. Their Forever Free plan is perfect for small nonprofits as it allows you to send emails to up to 12,000 people per month and have up to 2,000 subscribers. If your nonprofit is larger and has a much bigger email subscriber list then Mailchimp offers a 15% discount to charities.
Slack
Slack is a messaging app for groups or teams and can also be used as a form of internal communications. With Slack you can create channels, which are essentially groups, where you can talk about a specific topic or idea. For sensitive channels, such as a channel for senior leaders to discuss staff performance, you can set it to private. There is also the ability to send private, direct messages as well as a voice or video call within a direct message or an open or private channel.
Slack can also integrate with many other platforms, such as Dropbox and Google Drive so you can easily upload documents or files within your channel. The Slack for Nonprofits program offers charities a free upgrade to their Standard plan for up to 250 members. If your organization is larger than 250 people, then they will offer you an 85% discount on the Standard plan or Plus plan for as many members as you need.
Read how Slack helped the team at Parkinson's UK smash their website project.
Workplace by Facebook
Does your nonprofit struggle with internal communications? Workplace by Facebook is designed to work as a social platform for organizations, where they can collaborate on projects and turn ideas into action
Some of the features include creating groups, personalized newsfeeds, video or voice calling and analytics. For those who don't like to mix personal with work, you'll be pleased to know that it works completely separately to your personal Facebook account. There are lots of nonprofits using it already, such as Oxfam, Save the Children and Leonard Cheshire Disability. It's also completely free for nonprofits.
Google Drive
Google Drive is a free storage and file synchronization system by Google. You can create documents, slides, sheets (which are like Excel), calendars and share them with anyone by sharing the link. The best bits are that it saves your edits as you go and can be accessed anywhere. This can be super useful for charities who have staff or volunteers that are not necessarily office-based. You can also control the privacy of your files as well as controlling who can access a file, comment on it or even edit it.
What tools do you love at your charity?
Let us know in the comments below
Get inspiration in your inbox!
Don't miss out on digital fundraising tips, tools and trends.
Passionate about using digital channels to communicate with and for charities, Kirsty is a freelance digital communications specialist and accredited trainer. A regular blogger for Third Sector and other sector publications, she is always keen to share her experiences and knowledge with others and help them achieve their goals. She has helped hundreds of charity staff hone their social media and digital marketing skills over the years and understand the importance of good content. She is a trustee of the Small Charities Coalition and in 2016 won a CharityComms Inspiring Communicator Award.