7 social media resolutions for charity leaders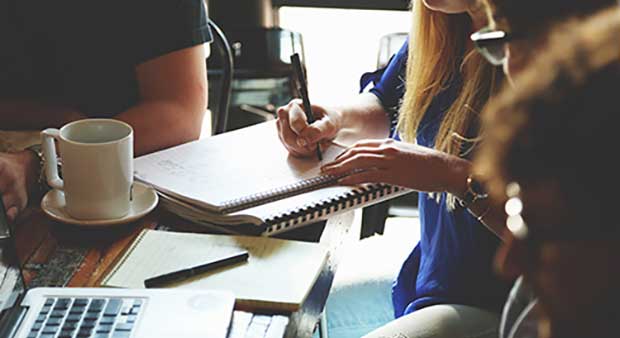 Chances are that your CEO and others from your leadership team have made a new year's resolution to start using social media more in 2017. If not, they really should. 64% percent of people think it's important for senior business leaders to have an active presence on social media, whilst 90% of organisations are aiming to get their staff on social media.
There are 7 things that every charity leader should be doing on social media, whether they are a newbie or just need to stay motivated and get even better at it.
Do it little and often. There is no magic to using social media more often- it's simply a question of habit. I recommend that charity leaders use it for 5 minutes on the morning commute, 5 minutes at lunchtime and 5 minutes whilst travelling home. Just 15 minutes a day is enough to get anyone intrigued and, let's be honest, hooked.
Set goals. There is no one size fits all here solution for any charity leader here as it depends on what your charity is trying to achieve and what the leader in question needs to accomplish. For example, if your charity needs to influence policy then your CEO might need to start building more relationships with MPs on social media. If they need more corporate partnerships then they'll want to connect with more CSR directors. In my experience charity leaders get a lot out of one to sessions where they decide on their goals and then build them out into an action plan. This will help them maximise their time on social media. And without a plan, anyone could get sucked into a blackhole of cat videos, right?
Listen and learn. If your leaders are nervous about what they should say on social media, get them started by signing up and just following useful accounts. It's a bit like going to a networking event and finding a good spot to people watch before you dive into conversations.
Follow your peers. If there is one thing guaranteed to get any leader fired up on social media it's seeing one of their peers develop a high profile online. It's a great way to encourage them to raise their game.
Focus on what they do know, not what they don't. I'm always surprised by the number of charity leaders who I meet who are experts in their field running large and complex organisations, but who are nervous of social media. Yet the vast majority of them are likely to be using these channels in one form or another, even if they are just an occasional user of LinkedIn or have an account on Facebook to keep in touch with family. Start with what they are already doing, however small, and develop their knowledge from there.
Have confidence. Following on from the point above, it's good to remind charity leaders that social media isn't that different from other ways of communicating. If they can speak at a conference or do a TV interview then there is no reason why they can't fly on Twitter.
Support them. I recently worked with a CEO who made an excellent start with using Twitter, LinkedIn and blogging more often but then lost her nerve. The reason? She still needed handholding occasionally from her comms team. If they had checked in with her regularly it would have helped her stay motivated.
How will you encourage your CEO to take things to the next level this year on social media?
Get inspiration in your inbox!
Don't miss out on digital fundraising tips, tools and trends.
Zoe is director of Zoe Amar Communications, a marketing and digital communications consultancy who have worked with leading organisations including ActionAid, Crimestoppers, Macmillan and Anglia Ruskin University. She blogs for The Guardian about charities and communications and is on the advisory board for The Guardian Voluntary Sector Network. She co-founded the charity #socialceos awards.