7 ways your charity can use Facebook Live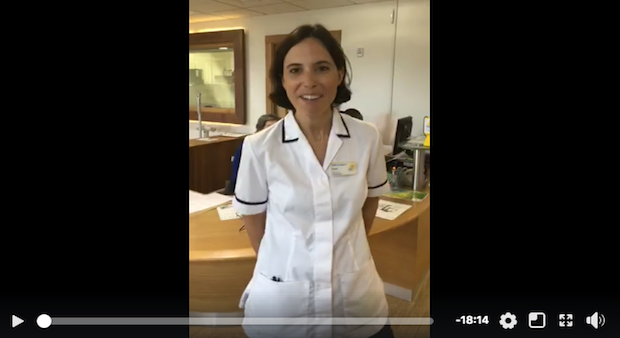 Using Facebook Live – streaming live video straight to your followers from your phone – should be a 'no brainer' for charities:
Free, global exposure of easily-produced content that's promoted by Facebook itself. What's not to like?
A hand-held video-tour and an interview that's not word-perfect is more authentic and engaging than overly produced videos. You also get immediate interaction with the viewers as they post questions and comments.
You can show what people want to see, explain how donors' money is being spent, and tell stories that are explain your mission.
Here are seven ideas for Facebook Live streams for your charity.
1. Behind the scenes streams
This could be:
a tour of a refugee camp

the usually-closed-to-the-public parts of a stately home

the one-and-only chance to see around a newly-built hospice before it's open to residents.
Check out this one from Marie Curie with Karen, who is showing us around as part of Hospice Care Week.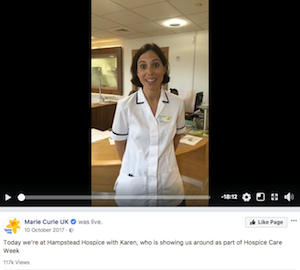 2. Explanatory streams
These are live streams that explain anything, like providing advice for those you are trying to help with issues such as form-filling, answering frequently-asked questions, or simply showing what you do day-in, day-out.
Here's one from Oxfam where they explained their approach to aid.
3. Q&A streams
Get your chief executive on to explain the budget, division of funds or why subscription rates have increased.
Cancer Research UK ran a live Q&A with a 14-year-old who was diagnosed with Ewing's sarcoma in 2012. She answered questions about her cancer experience sent in by viewers .
4. 'Me TV' streams
When a story about you or linked with your cause is in the news, jump onto a live-stream to explain your point of view.
It could also be something else that mainstream media won't cover but is of interest to your community, like when The Salvation Army streamed a special commemoration service.
5. Events streams
Do a Facebook Live at your next running event, the charity ball or annual conference.
Check out the awesome atmosphere in this Macmillan Cancer Support video, live from their Mile 25 cheer point at the London Marathon.
6. Story-ful streams
Get personal and have a series of live-streams over weeks or months, following the progress of a supporter preparing for a fun run, someone getting treatment or the refit of the soup kitchen.
National Trust ran a series of Lives through one day of a cake-baking contest.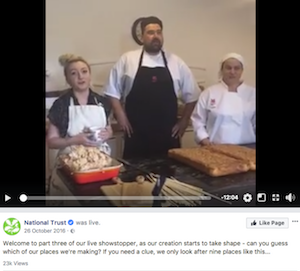 7. Cute animals
Nuff said! These are always going to be a hit.
Here's the RSPCA live from Southridge Animal Centre with some adorable Degus.
Of course, live-streaming is not for every situation. Often a video is best recorded, edited and scripted.
But there are occasions when a live video, with its rawness, authenticity and ability for the presenter to immediately answer questions posted by the viewers just cuts through the big productions (and big budgets!) of other posts on your followers' feeds.
—
Peter Stewart tweets at @TweeterStewart, and will be leading a masterclass on Facebook Live at Sounddelivery's Social Media Exchange 2018 on Monday 5 February.
Get inspiration in your inbox!
Don't miss out on digital fundraising tips, tools and trends.