A handy #GivingTuesday checklist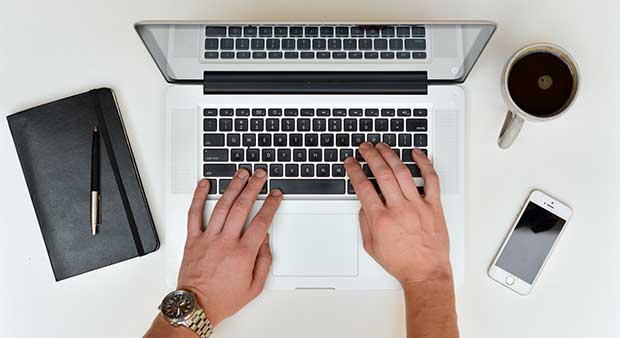 With only a week to go before the world's biggest day of digital philanthropic giving, we thought we'd share a little checklist to make sure you've got all your tweets, links and hashtags in a row. With £6,000 donated every minute last year, you can ensure your charity's voice is heard on this fantastic day of do-gooding!
Wait – £6,000 a minute?! Who knew? It's been awhile since last November (a whole year, in fact). Do you remember how many impressions your charity achieved on #GivingTuesday in 2015? Reach? Online donations? Website visits?
Take some time to tap into your analytical tools (Facebook Insights, Twitter Analytics, Google Analytics and so on) and note what occurs on a normal day of digital; then, see how that compares to your 2015 efforts so that you can generate some baseline expectations. Better late than never when it comes to assessing last year; there's still time to develop some realistic, quantifiable goals that improve upon last year's results – and work with what the numbers are telling you.
With Christmas on the horizon, there's a good chance your charity has some important stories to share with the world. If the past is anything to go by, potential donors will be on the lookout for a cause to support – and your current supporters will hopefully be a step closer to publicly declaring their loyalty. Now's the time to hone those stories for impact – and encourage your supporters to share them with friends.
If you're going for a campaign on #GivingTuesday, run it past a trusted friend outside of your organisation – does it all make sense? Is it clear what you want supporters to do? And if not, how can you shake things up to achieve this? It's no good rehashing your content for people who've seen it hundreds of times. Ask someone new and let them aid your efforts where applicable.
Prepare your links, hashtags… and stuff
As Bobby Unser once said, 'Success is where preparation and opportunity meet' – and #GivingTuesday is a wonderful opportunity for charities. So, preparing the bits and pieces that will make up your narrative in the form of posts, tweets, photos and videos will complete the adage and ensure you get the most out of this huge day.
Start by creating a hive of hashtags and key messages you want to use, then make sure all content (including the videos, photos and visual content you've got lined up) is in the right format for the medium you'd like to share it on. It's always a good idea to use a trackable links (use generators like Bitly or your Google Analytics account) for your media or, well, everything; it will make the measurement and illustration of progress after the 29th much easier for your team.
As JustGiving's recent blog post on UX shows, the number one killer of donations is a convoluted transaction process. If you're after more donations (let's be honest – who isn't?), make sure your online forms are tablet/mobile-friendly. Or, if an online donation system (like JustGiving) is your tool of choice, make sure your sign-posting is clear, concise and fool proof.
Check out the resources already available
#GivingTuesday's site has a plethora of useful stuff – from logos to toolkits to press release templates – check it out here.
So, you're nearly there! Can't wait to see you on 29 November for another super #GivingTuesday!
And if you want more from us here at Pebblebeach Fundraising, we offer a free social media audit – drop us a line for more info.
Get inspiration in your inbox!
Don't miss out on digital fundraising tips, tools and trends.
Amy is the Account Manager at Pebblebeach Fundraising in sunny Brighton. She loves data, DM and digital (in no particular order) and helping charities to make their voices heard. Follow Pebblebeach on Twitter @Pebblebeachbton