A new online checkout for fundraising pages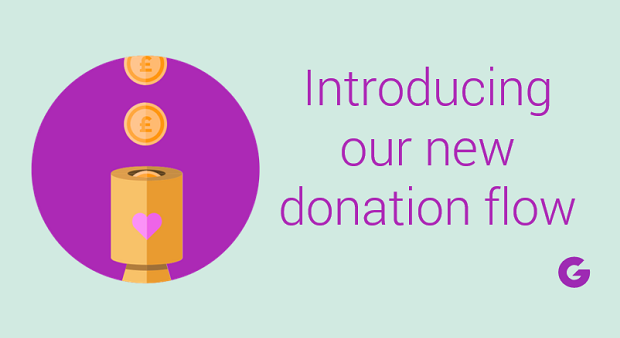 Today, we're pleased to be sharing that a new donation flow is coming soon to fundraising pages on JustGiving. We're calling it One Checkout and it's currently being A/B tested across the site, which means you and some of your supporters might be seeing it already! Here's the difference between the start of the two donation flows.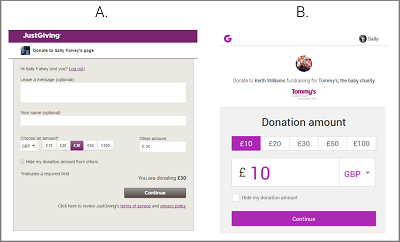 Why a new checkout?
At JustGiving, we're a big fan of innovation, which can come in all shapes and sizes. Sometimes it's big and public, such as launching charity crowdfunding or a mobile fundraising app, and sometimes it's small and bit more subtle (but just as important), such as constantly optimising our conversion rates and minimising payment rejection rates. It's all part of our obsession to give people the best experience when they donate or fundraise online and help good causes like yours raise more money. 
So what's been optimised?
Improved UX  – the donation flow has got a fresh new interface and we've simplified the process so that we ask for less information in one go
Mobile first – on London marathon weekend we saw more than 80% of our traffic come from a mobile device, so this new checkout has been designed with the needs of mobile users at its heart
Optimisation capability – the donation flow has now been broken down into simple steps, which means we can track the performance of each step, identify any room for improvement and optimise them individually
Flexibility – this new checkout paves the way for us to add more currencies, new languages and payment methods – watch this space!
Rejection rates – the tech behind the scenes of this new checkout has also enabled us to reduce our card rejection rates to industry-leading standards – less than 1.7% in the UK, which means more money getting through to good causes
Tell us what you think
Have you been through the new donation flow? We'd love to hear from you. Add a comment below and let us know what you think.
Get inspiration in your inbox!
Don't miss out on digital fundraising tips, tools and trends.
Sally Falvey has worked in online fundraising for over 10 years, and is the Head of Growth Marketing at JustGiving. She's passionate about helping all charities use the latest technology to be more efficient and raise more money.