A visual guide to the perfect online Fundraising Page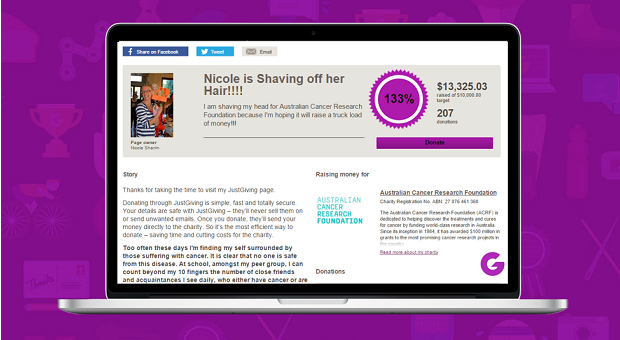 Raising money for charity shows someone cares deeply about your cause. Doing it online with a Fundraising Page makes it easy for them to share their story on Facebook, Twitter and on email, so they can inspire more people to give to your charity.
When your supporters share their Fundraising Pages, you want them to look their best. That's why we've put together this guide. It includes six top tips so you know the key features that will help them raise more for your cause. From setting a target to posting updates, we'll walk you through the secrets of creating the perfect Fundraising Page on JustGiving. This guide will help you to help your supporters optimise the following aspects of their Fundraising Pages:
Telling their story
Setting a target
Adding photos
Sharing updates
Creating a team
Join their company
And if you'd like to share these tips with your supporters, check out our fundraising toolkit and our top 10 fundraising tips.
Get inspiration in your inbox!
Don't miss out on digital fundraising tips, tools and trends.
Sally Falvey has worked in online fundraising for over 10 years, and is the Head of Growth Marketing at JustGiving. She's passionate about helping all charities use the latest technology to be more efficient and raise more money.