Aid through education: life teaching in the migrant camps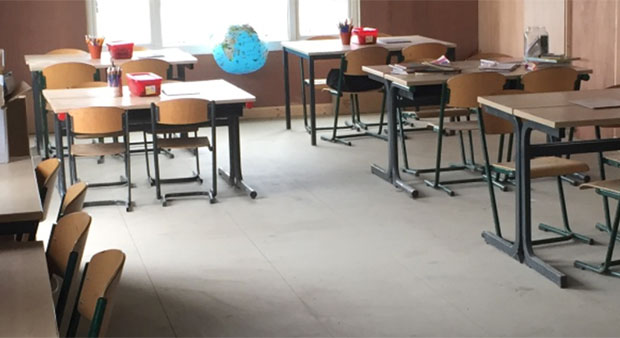 Meet Ronia. She turned seven in March. Her little brother, Rahowan, turned five in April. They are both from Kurdistan, Iraq. Their father Oscar, helped lay the floor of the new school tent which I saw erected in the final two days of my first week teaching for Education Aid in la Campe Linéaire, in Grande-Synthe, near Dunkirk.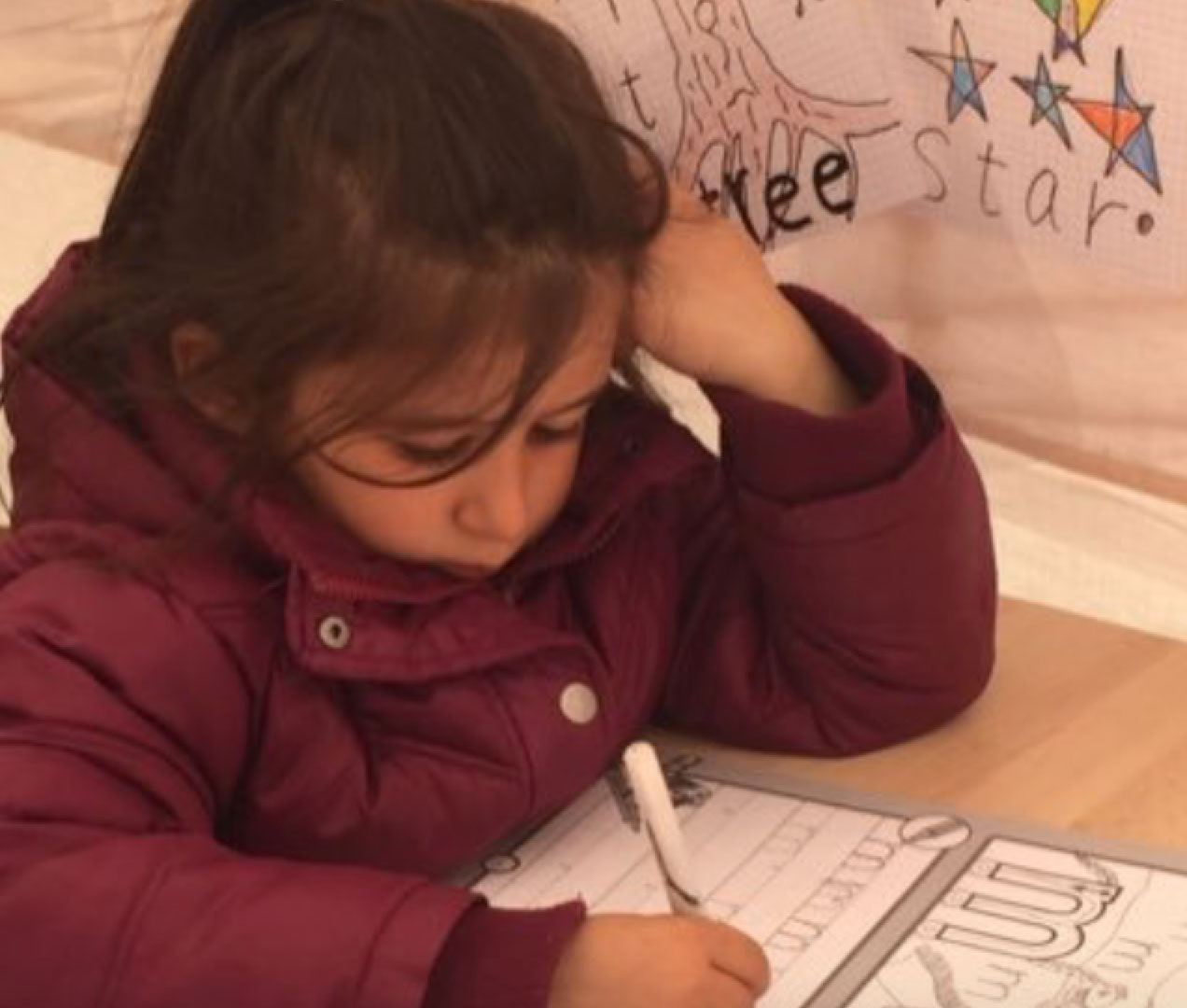 Ronia reminds me of myself at her age. She is strong-willed, at times pig-headed and will not be forced to do anything she doesn't want to do. She is also bright, fiercely protective of her little brother and has a wicked sense of humour.
Her mother tongue is Kurdish. She understands English well however she struggles to express herself in full sentences. She knows some French words too.
She's cleverly memorised the numbers up to 10 in English. For a short time I was fooled by her excellent pronunciation of these figures. However, it soon became clear that her grasp of the numbers themselves was weaker than I'd first thought.
In a one-to-one situation, Ronia displays the intelligence, concentration and empathy that every teacher hopes for in a student of her age. When she has to share a lesson with another student, she can do well, as long as a game is involved; she is ferociously competitive. However, the moment the class becomes three or more, her attention wavers and often lands on her bike (bikes, it would seem, are THE most valuable currency amongst children in the camp).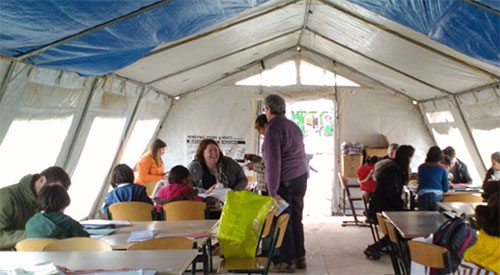 Ronia is fortunate to have both her parents, her brother and her uncle with her in the camp. I've been invited to eat with them on several occasions. They eat together, cross-legged, around a bin liner laid on the floor of their hut. Breakfast consists of a deep fried flat bread dipped in plain yoghurt and a chick pea stew. Her parents take it in turns to cook and, when the weather is nice, they eat outside around a table and benches, self-built from the wood they found in the camp.
Thanks to Ronia's daily family routines, she turns up regularly to school. Her concentration span differs from day to day, usually depending on whether or not her bike has been stolen and/or broken the night before.
As yet, it appears her family have not attempted to get into a lorry to go to the UK. I hope that when I next return to volunteer with Education Aid this is still the case.
For those of you who read my first blog, you'll be pleased to know that we have seen and taught Hossein. He now hopes that, as an unaccompanied minor, he'll be placed with a French family and allowed to settle in France.
To help more children like Ronia, and Hossein, please visit www.edlumino.org and give whatever money, or teaching time you can.
Get inspiration in your inbox!
Don't miss out on digital fundraising tips, tools and trends.