Are you our next Charity of the Year?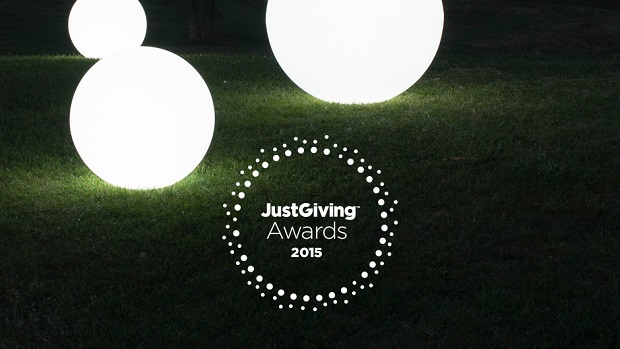 The JustGiving Awards return to the UK this September and the hunt has begun to find our next Charity of the Year AND the Most Popular Charity Campaign – a new category for 2015.
Two awards, two chances to win £1,000
The winner and two runners up for each award category will be announced at our JustGiving Awards ceremony on Wednesday 23rd September 2015. Plus, we've got £1,000 donations up for grabs for the winners and £500 donations for the runners up!
Put your charity in the spotlight
This is a unique opportunity to gain public recognition for the hard work of your employees and volunteers. Here's what you need to know about each award category:
1) The Charity of the Year Award gives the public the chance to vote for their favourite charity and show how much your cause means to them. Voting opens today on our Facebook page and you've got until Sunday 23rd August 2015 to receive as many votes as you can.
To help you get your supporters voting for you we have created a set of banners and buttons for you to add to your website, Facebook page and emails.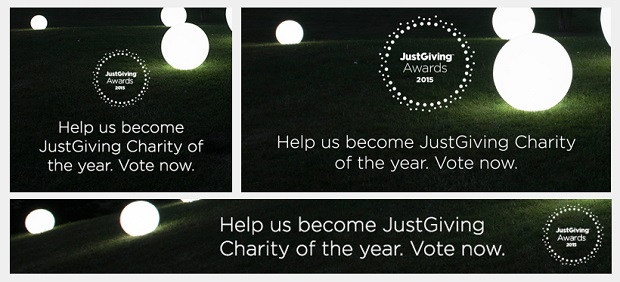 Download your promotional banners and buttons and ask people to visit http://just.ly/charity-award to cast their vote!
And here's a handy ready-made tweet to help you spread the word on Twitter:
Help us become @JustGiving's Charity of the Year at the #JGawards. Vote for us here http://just.ly/charity-award (Click to Tweet)
2) The Most Popular Campaign Award will be given to the charity that receives the most donations to a specific Campaign they have launched in 2015 via a Campaign Page on JustGiving. You've got until Sunday 13th September 2015 to receive as many donations as you can.
Download our free guide to creating the perfect Campaign Page and how to promote it
A few words from previous winners
Previous winners of the Charity of the Year Award include:
2014 – Willow Foundation
2013 – Nowsad Dogs
2013 – Aspire
2012 – ShleterBox
Former Sergeant Pen Farthing, Founder of Nowsad Dogs and Charity of the Year 2013, said:
"We're so proud to be named JustGiving Charity of the Year by the public. Every vote means the world to us and shows how much people care about our cause."
Brian Carlin, Chief Executive of Aspire and Charity of the Year 2012, said:
"Winning the JustGiving Charity of the Year Award is affirmation that we are doing a good job!"
Any questions?
Check out the full terms and conditions or post a comment below. Good luck!
Get inspiration in your inbox!
Don't miss out on digital fundraising tips, tools and trends.
Sally Falvey has worked in online fundraising for over 10 years, and is the Head of B2B Marketing at JustGiving. She's passionate about helping all charities use the latest technology to be more efficient and raise more money.