Boost your skills with Fundraising Everywhere's Charity Leadership Festival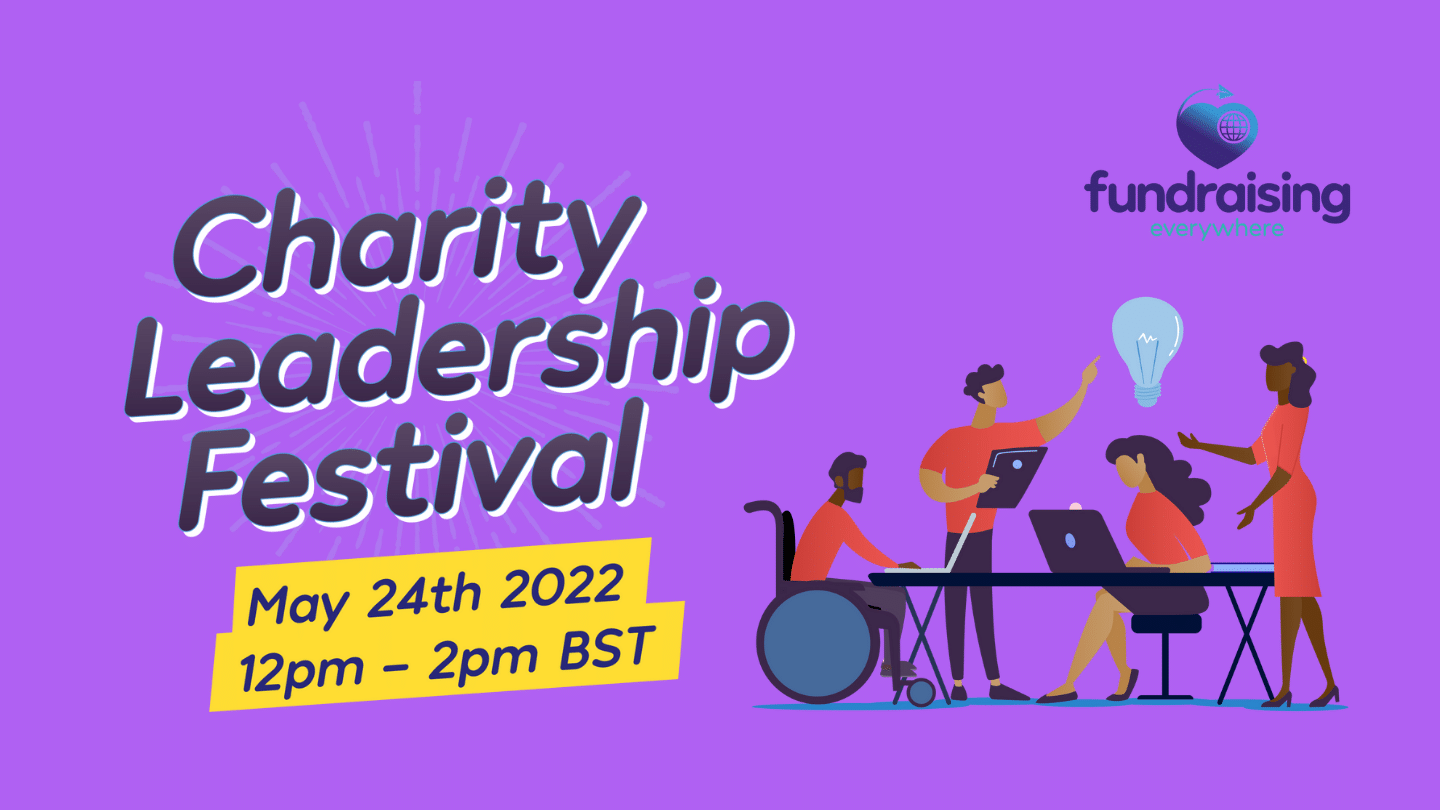 Do you have your career sights set on a leadership role?
Are you managing a team right now but want to transform your skills to become a better leader?
On May 24th, Fundraising Everywhere are hosting the first Charity Leadership Festival; a two-hour, four (virtual) tent extravaganza to explore the core foundations of epic leadership.
Whether you're a leader looking to boost your skills or you're working on building your career, read on for a quick tour of the tent highlights and find out why this event is for you.
Culture Tent
Happy teams equal epic output.
In the Culture Tent we'll be exploring the vulnerabilities behind leadership and how to forge a deeper connection between leaders and teams.
We'll hear from The Children's Society's Executive Director of Social Impact, Joe Jenkins, who joins us to share about loneliness at the top, plus you'll hear ways to build a better place to work and reduce staff burnout with Madison Gonzalez.
We're also featuring an exciting session from our friends at JustGiving where we learn how they use insights profiling to build better leadership (I'm definitely a 'red'…)
Skills Tent
The virtual tent for bulking out your leadership toolbox.
Highlights include a session from ACAS to support leaders with handling difficult conversations at all levels (managing up is as important as down or sideways), and we're very excited to be welcoming back the British Red Cross' CSO, Paul Amadi, to share how the charity use internal events and activities to keep staff up-to-date and motivated.
Growth Tent
In this tent we're taking our map to a better sector and grabbing a telescope to look towards a brighter future.
Leader of the Be More Pirate movement, Alex Barker, will be sharing how adopting a pirate mindset builds better leaders (eye patch not required, but highly encouraged) and the RNLI join us to talk about how they lead with trust and achieve epic harmony and results with volunteers.
And the sessions in this tent aren't just sea themed.
I'll be hashing out flat leadership with Meredith Niles and Megan Karlshoej-Pedersen to discover whether this approach to leadership is as good as it sounds.
Future Tent
Our future tent is a completely live, interactive experience led by you and facilitated by topic experts.
At 12.10pm you'll learn in guided discussions with sector colleagues how to engage with ever-changing audiences including websites, email, and social media.
To close out the conference, at 1.05pm you discover how to navigate your charity into the unknown when it comes to data, virtual events, and crypto.
Pretty exciting, right?
And because we're hosting this Fundraising Everywhere event on Everywhere+, all attendees will access the event until June 24th to catch up on the topics you couldn't want live.
As a friend of JustGiving, you receive an extra 50% off the early-bird price which means all of this if yours for just £26.
Sign up today and take the next step towards your career goals.
Use the code JustGiving50 on our website to get 50% off this month's Leadership Festival. Book before May 22nd to bag yourself that extra early bird discount.
Get inspiration in your inbox!
Don't miss out on digital fundraising tips, tools and trends.
Nikki is the co-founder of Fundraising Everywhere and Everywhere+, featured in 2021's Digital Womxn to Watch, and an international speaker about building innovative and inclusive teams.