Bridging the gap between digital and fundraising teams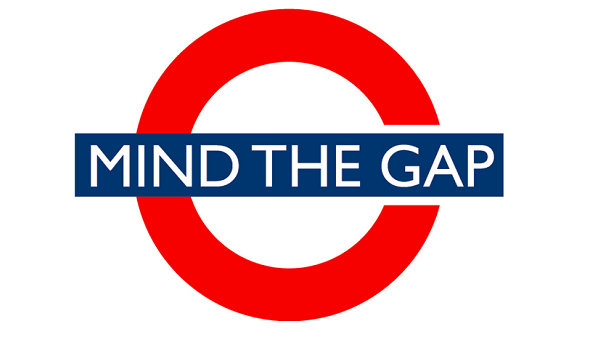 Fundraising is all about connecting the donor with the cause. So with more and more of today's donors (and future donors) being online, it is crucial that fundraising and digital teams can work in harmony.
We spoke to two top top digital managers – Dani Hughes, Digital Marketing Manager for Fundraising at British Heart Foundation, and Gareth Thomas, Digital Fundraising Manager at Diabetes UK – to find out how they're bridging the cultural gap in their digital fundraising campaigns.
Here are their key takeaways.
1. Get everyone involved from day one
Arrange a fun and interactive kick off meeting for each campaign and project.
That's one thing that Gareth says is key to their success.
"The minute that we conceive an idea, we get the relevant people in the room and we can have those important conversations first, to make sure everyone is on the same page".
Invite everyone that needs to be kept informed. Talk through ideas, set expectations and assign and agree roles. This gets everyone clear and interested.
2. Decentralise responsibility
Dani says that enabling individual teams to take ownership of their email marketing has been massively successful.
"Getting people to think about emails on a daily basis and not having to rely on another team is really important. The teams know their audience – sometimes better than we [the digital team] do."
This decentralisation frees up BHF's central digital team to support the whole organisation with best practice, automation and in-depth reviews. "This isn't a groundbreaking practice, but it's essential for any organisation that sends large amounts of email."
It's been so successful that they're now looking to do the same with other digital channels.
3. Share skills across teams
Fundraisers know their audiences, and digital teams know the best way to reach those audiences online. Together, that supercharges your ability to communicate with your supporters.
So why let teams hog their skillsets?
Gareth says that they take a collaborative approach and make the most of people's enthusiasm for digital.
"Our digital team works with the teams involved on a campaign to make that campaign happen, rather than the digital team doing it all for them. That way, they can learn."
Their teams are encouraged to upskill on the job, instead of just relying on the digital team for implementation.
Dani says: "People are really eager to learn more about digital. For some people who don't use it day-to-day, it's still a bit of a grey area. Or even scary!"
BHF use a number skill sharing strategies, from online learning platforms to interactive sessions (look out for more on this in an upcoming blog post).
4. Be transparent
Getting buy-in from others is essential for making a success of digital projects.
Communication is a key part of this.
Giving people the facts, telling them why things are happening, and emphasising the benefits of a new innovation is key at Diabetes UK.
"Make sure people understand why. Tell them 'We are here, this is where we want to be, here's how we can get there – and this is how it will help the supporter.'".
Offering evidence of success is also important. Dani tells us about one particular test that she ran.
"It had some great results. We pulled a presentation together and shared it with the rest of the team. This meant they could see the benefits of our approach and then they were happy to consider using it for their campaigns as well."
5. Dedicate resource to bridging the gap
Many charities are now hiring people with strong digital skills to sit within fundraising teams. Their role is specifically about bringing the two functions closer together.
Gareth acts as a "human bridge" between Diabetes UK's fundraising and digital teams. His background in digital marketing, combined with his strategic position between the two teams means that fundraising people are now thinking about digital, and vice versa.
"My role aims to bring together knowledge and understanding from both sides. I help each team understand the relevance of digital."
The result is a smooth and productive digital-fundraising relationship.
What is your charity doing to help bridge the digital-fundraising gap? Let us know your top tips and quick wins.
Get inspiration in your inbox!
Don't miss out on digital fundraising tips, tools and trends.