Build and test an app quickly and cost effectively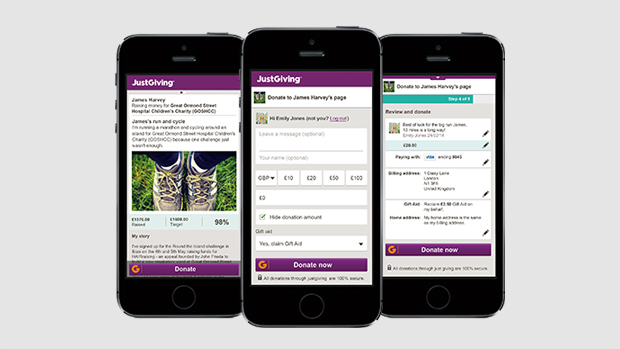 We believe mobile innovation could unlock the key for new ways of fundraising. If you are an organisation thinking of growing your fundraising or supporter care through new and innovative approaches, come along to our Innovation Meetup.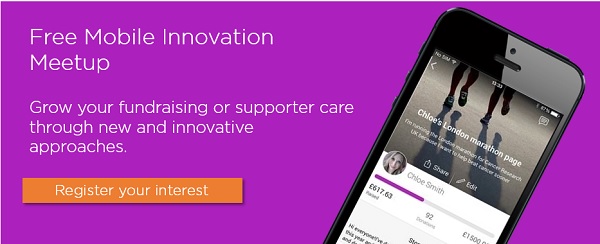 Charities are constantly being told they need to innovate
To innovate you also need to experiment, and experiments can go wrong. Any business can be both cash-strapped and time-poor, and for charities these crucial factors determine how much leeway they have to try something new.
With almost 2 Billion global smartphone owners, charities understand that apps provide them with an ideal way to communicate, fundraise and raise awareness. This knowledge isn't new or ground-breaking, but the third sector may be shying away from trying out apps simply because they are too expensive to get wrong. With the average app costing tens to hundreds-of-thousands of pounds, it's hard to commit to such a large spend when you have no idea if your concept will be a success.
 But apps are certainly worth it for charities when they get them right
Research shows that people are ten times more likely to open an app notification than an email; so it makes sense that charities should embark on the most effective ways of communication with their supporters.
As technology and trends rapidly change and develop, the question for charities is what do your supporters want and need? Those answers are out there and they are with the supporters themselves. If only there was a way you could test and trial app ideas with users before making a huge financial commitment? Well there is, and you can. It's called rapid prototyping, and it's just gotten faster and better.
What is rapid prototyping?
3 SIDED CUBE, the reigning winners of the JustGiving Awards for Giving app of the Year, recognised that existing tools for app prototyping were not only being used too late in the development process, they hampered user testing by relying heavily on still images, false interactions and being web based. It never felt like a real app, and you can't get honest feedback on a fake interface – it just doesn't work.
They were determined to find a better way – they knew from experience that a user-led process would save charities both time and money.
In 2014 they realised that by putting a developer and designer together to build a working prototype, in only six hours you can have a real, completely native app in users hands. Changes to the prototype can then be made incredibly quickly, and an app can be retested several times in one working day. Compare this to a typical app process where users are bought in right at the end, when the money has already been spent and big changes are no longer possible. What if you build a whole feature and no one wants to use it? Now it can be mocked up and tested without huge financial outlay – massively reducing risk and driving the development toward exactly what your users want.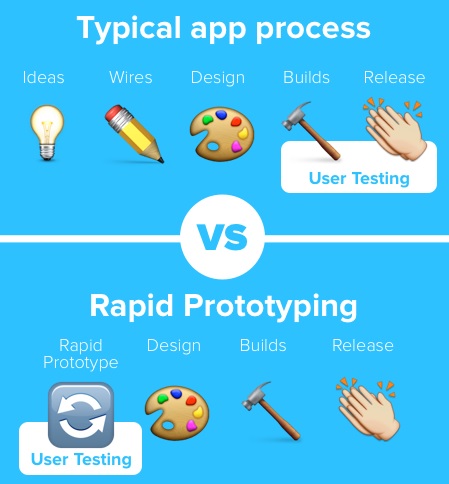 Rapid Prototyping is all about using quick, native code to build a real app and allow early user-driven testing. By putting your app users into the design process at a much earlier stage, you have the flexibility to make crucial build changes before too much money and time has been invested in a project.
Freedom to Fail
A rapid prototyping approach to app design can give your charity the freedom to crucially innovate and try something new. We all know that markets aren't stable and technology changes incredibly quickly – so you've got to pursue innovation to obtain long-lasting benefits.
The simple advantage of being able to trial working app prototypes with potential users at such an early stage allows confidence to invest in your ideas.
Charities looking to develop apps now have the freedom to fail, knowing that once you have established what's not quite right with an idea, you're even closer to making something perfect.
Interested in learning how this might work for your charity? Come along to our Innovation Meetup.
Get inspiration in your inbox!
Don't miss out on digital fundraising tips, tools and trends.
Jamie Parkins is the API product manager at JustGiving. He specialises in developing the services and technologies that enable charities, agencies and a growing community of developers to build applications that utilise JustGiving's technologies.