Calling all small charities: we want to help YOU!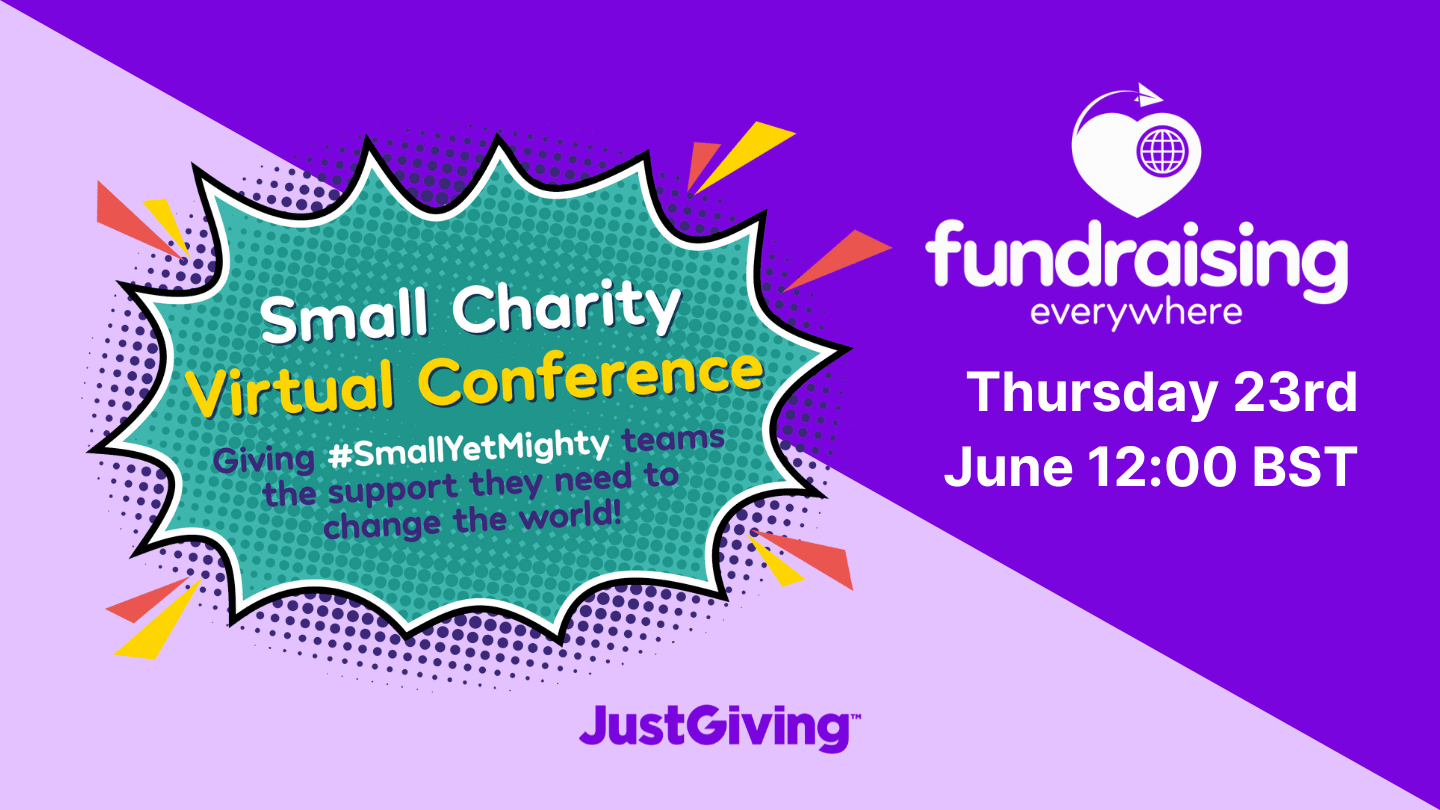 Small charity fundraisers are facing one of their toughest years yet.
With the cost of living shooting up and cash pots shrinking, it can be hard to know where to spend your time for the biggest impact.
Small charity staff are feeling overwhelmed, stretched and, to put it politely, are absolutely knackered.
Having worked with small charities I know all about the 'small charity juggle', and I also know about the immensely important and rewarding work you do to enrich the lives of the people and communities around you.
Every day you push hard for change and, no matter how tough it gets, you show up for the people, pets, and places that need you most.
We want to help you.
For the past two years, Fundraising Everywhere has teamed up with JustGiving as part of #SmallCharityWeek to host the Small Charity Conference – a two hour bonanza of epic training to help you achieve your goals (and feel good doing it).
At this event you will learn how to:
Recruit and manage large amounts of volunteers
How to use TikTok
Make your GiftAid process simpler
How to stay safe online
How to find your spark as a small charity leader
Plus much more!
And because we know your time is precious, we've made it as easy as possible for you to attend.
All sessions specific to smaller teams and smaller budgets
Short, easy to watch sessions
Able to attend in your lunch break
Online (no travel time or costs!)
Available to watch on-demand until July 23rd (or unlimited for Members)
Tickets are only £25.78 until June 19th with the code, JUSTGIVING50.
Join the 400+ fundraisers attending the Small Charity Conference and book your place today!
Get inspiration in your inbox!
Don't miss out on digital fundraising tips, tools and trends.
Nikki is the co-founder of Fundraising Everywhere and Everywhere+, featured in 2021's Digital Womxn to Watch, and an international speaker about building innovative and inclusive teams.