Caroline Jones on her new book and raising £58,000 for Cancer Research UK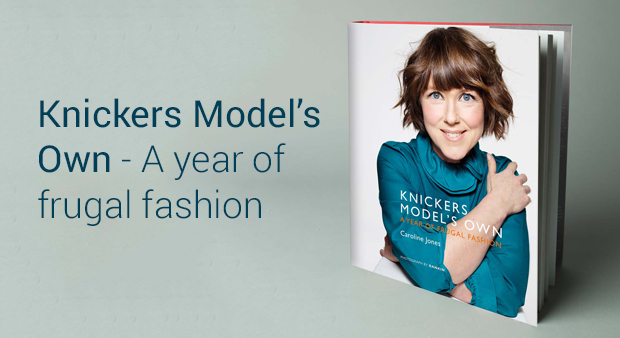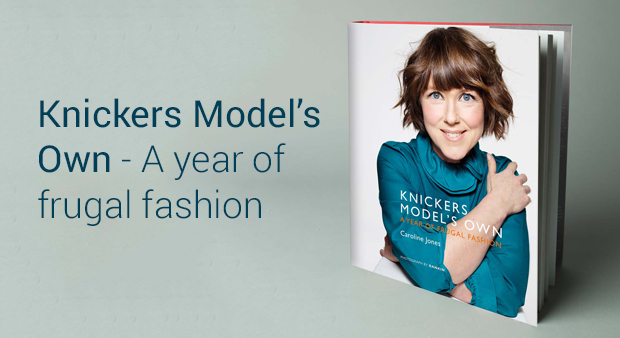 On New Year's Eve 2014, Caroline Jones had an idea. She would wear a different pre-loved outfit from a Cancer Research UK shop every day of 2015 in a bid to raise money. The rest, as they say, is history. Initially, she thought she'd raise a few hundred pounds and capture the imagination of her friends and family. 18 months on, Caroline's Knickers Model's Own campaign has raised over £58,000, almost 1,500 people from all over the world have supported her, and today she releases her first book, Knickers Model's Own – A year of frugal fashion.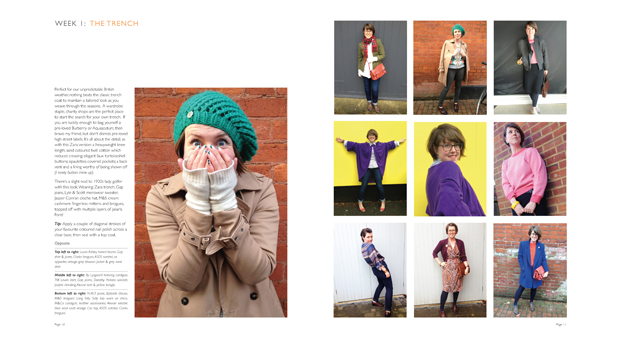 Last week, we were lucky enough to be invited to the book launch. We've avidly followed Caroline's campaign, and felt incredibly proud to see just how much our Creative Fundraiser of the Year 2015 has achieved. It's not hard to see why Caroline's campaign has been so successful. She had a totally original idea that captured people's imagination. Plus, her daily updates made it personal – Caroline's warmth and enthusiasm shone through, and everyone following the campaign felt invested in it's success.
When we were at last week's launch, we also struck by Caroline's relationship with Cancer Research UK. Caroline felt valued and supported by the charity. The team at Cancer Research UK recognised what a great fundraiser they had in Caroline, and they have nurtured and built that relationship. As a result, she's gone on to raise a huge amount of money, she's releasing a book where all profits go to the charity, and no doubt, thanks to that amazing relationship, Caroline will go on to do lots of great things with Cancer Research UK. We're super excited by whatever comes next. You can buy your copy of Knickers Model's Own – A year of frugal fashion here.
Here's what Caroline had to say about her award winning fundraising campaign.
We know you had a spark of an idea for Knickers Model's Own on New Year's Eve, did you see this as a resolution of sorts, and if so is it the only one you've ever managed to stick to for an entire year?!
My idea for Knickers Model's Own came to me at 11pm, New Years' Eve 2014, I felt such a rush, such a determination to 'do' something and fundraising by wearing pre-loved clothes seemed like a very simple idea. Obviously had I sat down and listed the 'what ifs' then I may have talked myself out of the idea entirely, but I wasn't willing to see the problems, I was driven by the clock and a need to have a plan to make 2015 a better year for me. This was the very first time I had set myself a new years' resolution.
When you set out to have a new outfit every day for the year what were your original goals in terms of fundraising amounts, outreach, social media channels etc?
I had no plan other than to wear a different outfit sourced from Cancer Research UK shops and post it each day on Facebook, Twitter & Instagram. Having a wardrobe where 50% of my clothes were already pre-loved I thought this would be quite a simple task. I also thought only my immediate friends would 'tune in' and I remember feeling a little cheeky setting up my JustGiving site, hoping to raise £1,000. By day seven 97,000 people had viewed my Facebook page and this was suddenly referred to as a 'campaign'.
What would your advice be to someone looking to contribute to Cancer Research UK but who are unsure of where or how to start?
People volunteer at Cancer Research UK for many different reasons, visit www.cancerresearchuk.org to find out how you can get involved. You can give as much or as little time as you wish, you can support your local CRUK shop or community fundraising group. Or like me, do something on your own.
Why do you think your campaign resonated with so many people, and who typically is most interested in your campaign?
My audience seemed to split into 4 categories:
Those interested in a daily fashion fix
Those interested in the slow fashion, re-wear movement
Those affected by cancer
And the brands, who seemed interested in pre-loved story.
My audience grew from local, to national to international as my social media campaign gathered pace. On Instagram my audience is very creative, on Twitter I connect with brands and on Facebook my audience is predominantly female.
When did you first start to notice the swell of new followers on your social media accounts and how did you react?
Day 6 of my campaign to be precise! Immediately after I was interviewed by the BBC online and MailOnline my Facebook page had 97,000 hits. I was physically and emotionally shocked and went into a huge 'all eyes are on me' panic.
Congratulations to Caroline from everyone here at JustGiving. Here she is at last week's launch summing up just what made Knickers Model's Own so great –
Get inspiration in your inbox!
Don't miss out on digital fundraising tips, tools and trends.
Helen looks after our social channels here at JustGiving. As social media manager she loves creating useful, inspiring content that connects with our community and celebrates their amazing achievements.