Celebrate your London Marathon fundraisers with medals!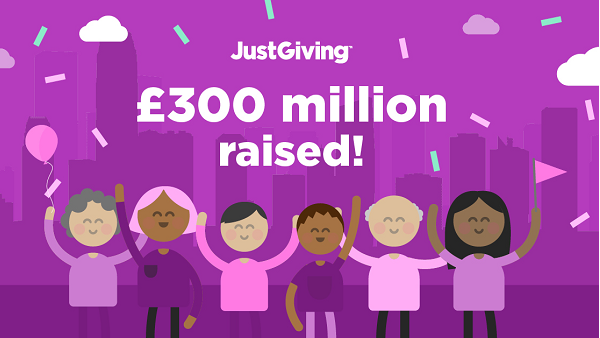 How is everyone feeling after a massive running AND fundraising achievement?! Exhilarated? Proud? Wobbly-legged and accomplished?
Nearly 43,000 people took on the 26 miles over the weekend, with 14,000 runners using JustGiving to raise millions for good causes up and down the country. So far they've raised over £20 million, which means London marathon runners have now helped raise over £300 million on JustGiving over the last 19 years!
So your runners have their medal for running. Now they can get one for their fundraising too!
We're excited to announce that we've created JustGiving Medals, a special, personalised digital medal hub where you can celebrate all of your London marathon fundraisers in one place. Each medal is unique, just like their marathon journey.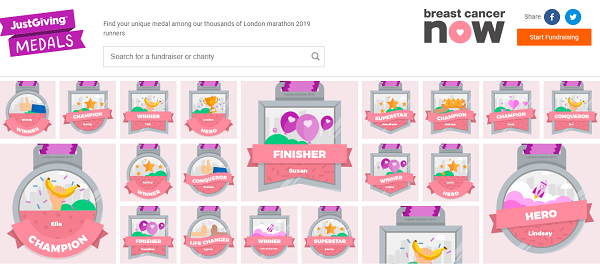 You can find all your fundraisers' medals by popping your charity's name in the search box. Here's an example of JustGiving Medals for the charity Breast Cancer Now.
What are JustGiving medals?
It's a digital medal hub where you can celebrate your London marathon runners and their amazing fundraising achievement. Each medal includes how much they've raised, your charity's logo and a link to their Fundraising Page on JustGiving. It's easy for them to share their medal on social media, so they can celebrate their achievement, share some love for your charity and get some extra donations!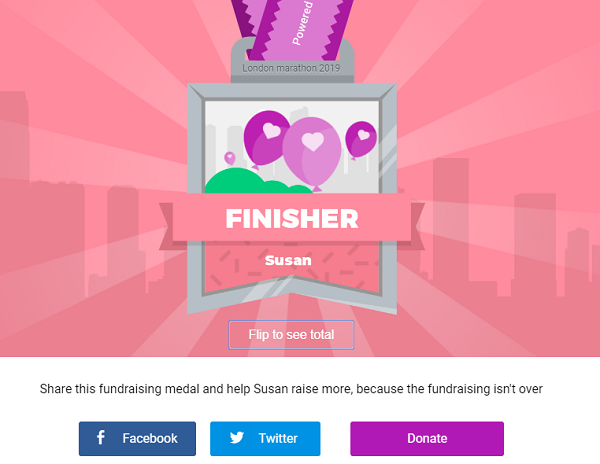 How can you use JustGiving Medals?
Here are three easy ways you can use JustGiving Medals to celebrate your runners.
Share your link on social media and encourage your runners to get their unique medal.
Find and share your top fundraisers' medals to make them feel extra special
Include a link in any celebratory London marathon emails you're sending to your runners
Get inspiration in your inbox!
Don't miss out on digital fundraising tips, tools and trends.
Sally Falvey has worked in online fundraising for over 10 years, and is the Head of Growth Marketing at JustGiving. She's passionate about helping all charities use the latest technology to be more efficient and raise more money.