Celebrating a £50 million digital marathon achievement in 2016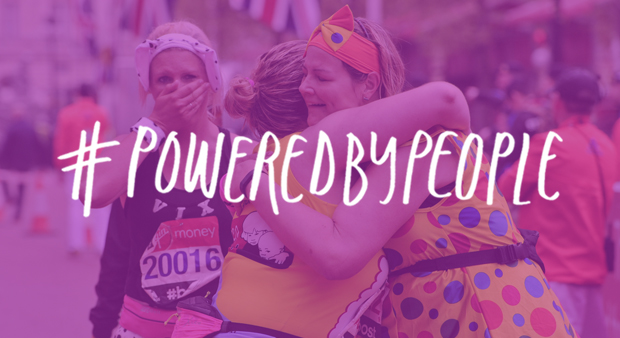 Marathon season is a busy time here at JG Towers.
With thousands of runners to support, and without the deep pockets of an affiliated headline sponsor, we have to be more creative than ever before in how we encourage those who have chosen or been recommended by their charities to fundraise with us.  In a year where the London Marathon will celebrate the one millionth runner crossing the finish line, the JustGiving team remain awed by the dedicated people who train through the dark, rainy winter months to reach that Greenwich start line.
While much has been said about the loneliness of the long distance runner, we have learned that in truth, a marathon is never a solo endeavour.  Charity runners often take on extreme challenges in response to a highly personal experience.  Many have experienced suffering, or seen someone dear to them struck down by illness or misfortune.  The desire to fight back inspires many people to do something extraordinary in memory or support of a loved one.
Runners are also encouraged on their long training journey by those who have sponsored them. These people are proud to be part of the marathon community and of the change that the fundraising will bring about.  Charities too, are instrumental in giving runners focus and support.  So while every person on the start line on Sunday will have to propel themselves every step of the 26 and a bit miles, they will be spurred on by knowing that their fundraising is a real team effort.
Our 2016 #poweredbypeople campaign celebrates this community of change.  It has enabled fundraisers, donors and charities alike to join an extended conversation around the marathon about what inspires them to get out of bed and make good things happen. By creating and personalising content and curating remarkable stories sent in by fundraisers, we have been able to shine a light on what and who motivates people to give.  With three million impressions and a quarter of a million personalised video views and counting, it has clearly resonated and will continue to help make 2016 an epic year for marathon fundraising.
Our numbers show that donations are truly people powered too – with the current volume of marathon donations growing at 12% YOY on JustGiving. With up to 8000 users on the site at any one time our current forecasts show a 10% increase in total money raised for the marathon versus last year, heading towards £25 million.  This means that marathon digital giving across the two main fundraising platforms will likely top £50 million for the first time ever, underlining once again that digital is the channel where more and more of the world is doing its giving.
So don't forget to share, tweet and hashtag us on marathon day and we will do everything to ensure that your charity and fundraisers get the full benefit of being #poweredbypeople too.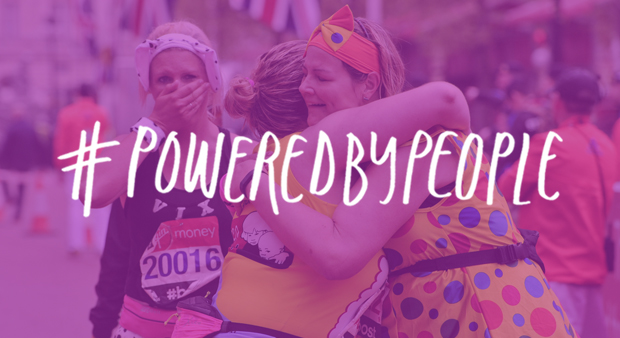 Get inspiration in your inbox!
Don't miss out on digital fundraising tips, tools and trends.
In 2015 Louise swam 15km of the Thames for FRANK Water.