Champion your supporters with widgets and leader boards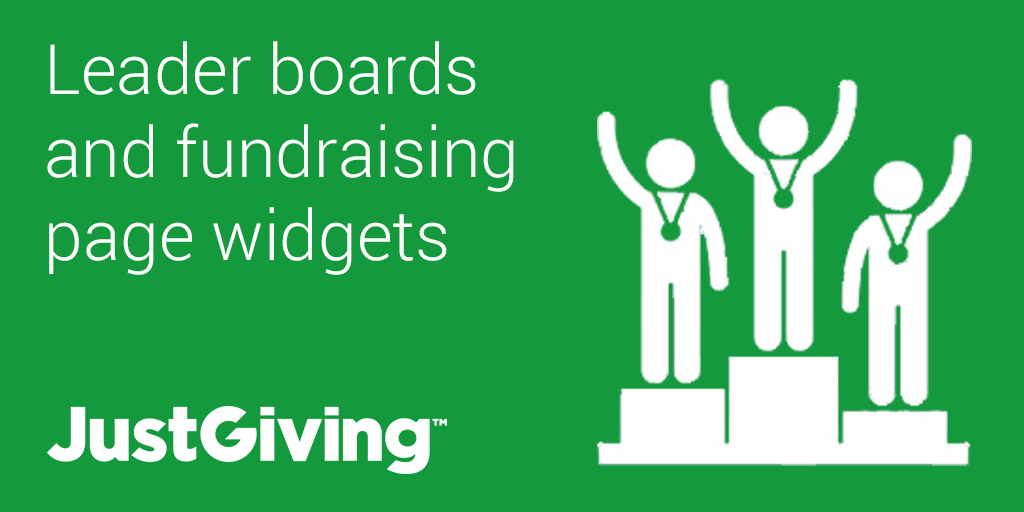 At JustGiving we're constantly blown away by the inspiring feats of our fundraisers. One of the ways we acknowledge people doing exceptional things for the causes they care about is by sharing their fundraising through our social channels and the JustGiving feed. Championing the individual is an incredibly powerful tactic which you should be making use of to build relationships and show your appreciation of their support.
To help you do just that, we've built a set of easy to use widgets that plug in to your website and show off the success of your fundraisers. These can either be a widget featuring just one Fundraising Page, or a leader board of your most successful fundraisers. Combined with well placed social media posts, the leader board can also whip up a healthy competition amongst your supporters. The widgets feature Donate Buttons, providing a clear call to action to drive further donations.
How do I get a leader board widget of the top fundraisers for my charity?
Enter your charity ID and your preferred layout. Either small or large
Click 'Generate my code'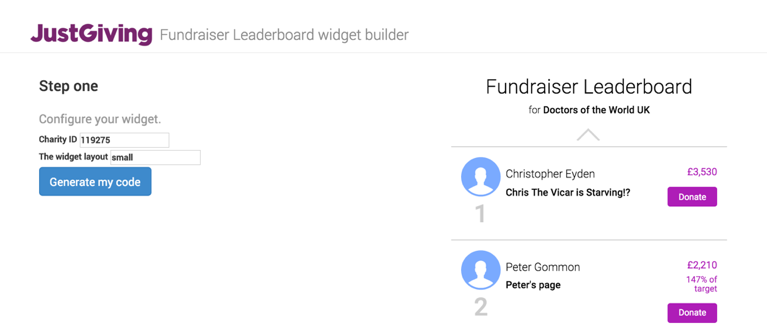 You just need to send this html code to your web developer and they'll be able to quickly add the widget to your website.
Where can I see an example of a charity using this?
Check out this example from Martin House Children's Hospice's website.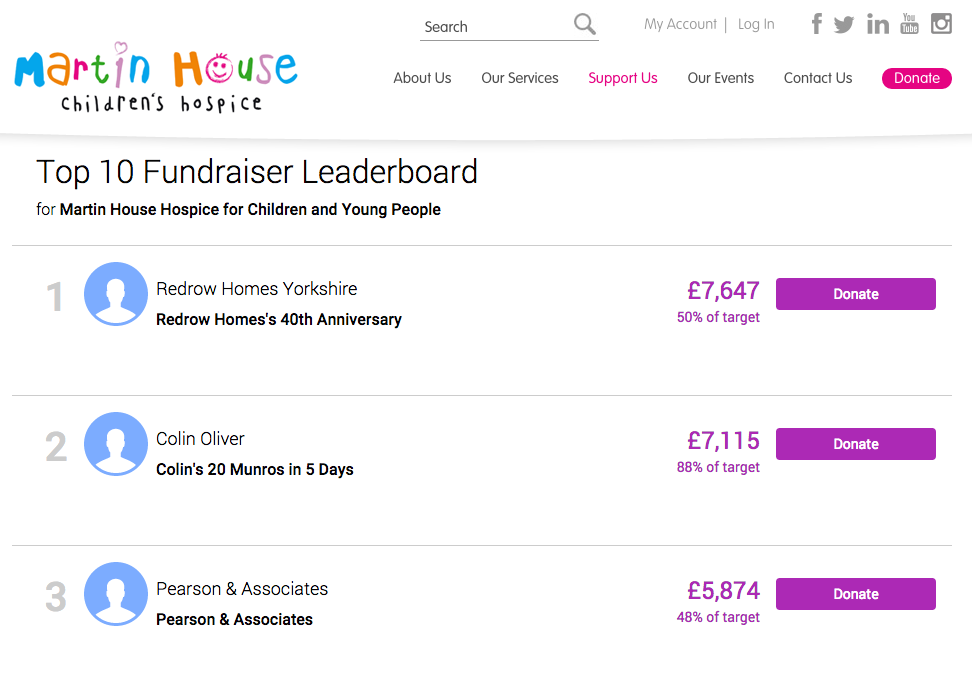 You – or a fundraiser with their own website – can embed a customised widget with the functions of their page, showcasing their fundraising and encouraging people to donate.
How can I get a widget for one particular Fundraising Page?
Enter the URL of the Fundraising Page and click "Find my page"
Customise which elements of the page you'd like included in the widget
Click 'Generate my code'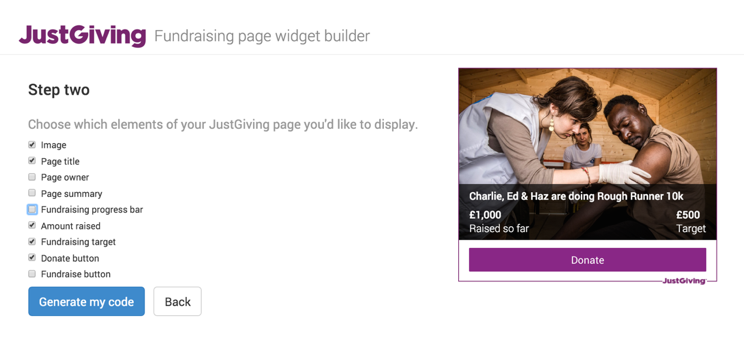 Have you used widgets or leader boards to celebrate your top fundraisers? What did you think of them? Let us know in the comments below! 
Get inspiration in your inbox!
Don't miss out on digital fundraising tips, tools and trends.
Sophie is Head of Brand at JustGiving. With over 7-years experience in the world of fundraising, she knows her stuff about building brand strategies and championing thoughtful marketing.