Going digital: changing the mindset in small charities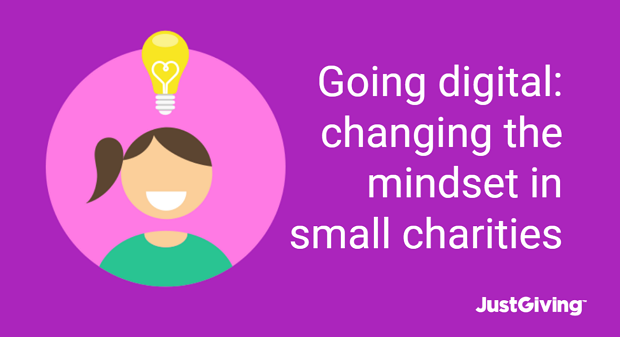 Five years ago, Skills for Care rarely used 'digital' channels in their marketing activity. This is partly because traditionally the social care sector, their main audience, hasn't used them either.
However, as we move to a more digital landscape, we've come a long way and digital marketing plays a key role in our communications activity.
Skills for Care is a registered charity who supports adult social care services to recruit new workers, develop their teams and lead their staff. We're a delivery partner for the Department of Health and Social Care and work closely with other related services such as the health and housing sectors.
We have a relatively specific audience compared to other charities, but we've got over 25,000 followers across our social media channels which generate around 1,000 visits to our website every month. 200,000 people see our adverts when they search on Google, and we have an online presence across various sector-specific websites.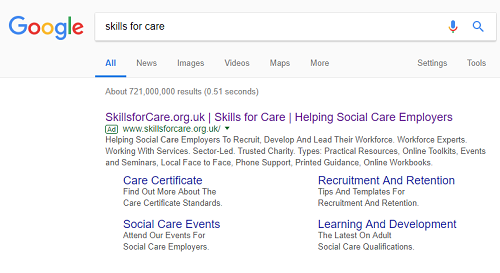 Digital is something we can't ignore – and neither should you! But it requires investment and you need to make this commitment to get it right.
If you're struggling to get off the ground with going digital, here are some small things you can do to get started.
Up-skill your staff
Digital marketing can seem confusing at first, but once you know how to do it, it becomes second nature.
Regular training will help your team keep up to date with the latest practice. This doesn't need to be expensive– if you already have specific skills in your team, internal knowledge transfers and team meetings can be enough.
Luckily for us, when new staff have started they've brought in new skills and knowledge and shared it in team training sessions. This means that we can discuss how what we're learning could apply to what we do.
But a word of warning – it's not enough to pin it all on one person. All of your team need to take responsibility for your digital marketing channels.
Change the culture
You need to have the right culture in your team and the wider charity to make the most out of digital opportunities.
We know that sometimes if staff aren't used to working in a particular way or if they don't understand how to do something, it's easier to ignore new ways of working rather than learning them.
But digital is always evolving and you need a team who are open, dynamic and eager to learn.
A good place to start is to present a case for trying the new digital channel which should answer questions such as:
who is the main audience for that channel

how do people engage with it

do other similar charities use this channel, and how.
Present this to your team and see what others think – getting people involved and excited about trying something new can help them invest in the idea.
For some channels, such as Google Ads or Facebook advertising, you could do a trial to see how it works.
Sharing the potential impact can also show staff why it's vital that they learn and invest. Here are some of the key stats from Skills for Care.
We've used over £1million worth of advertising on Google through our Google Ads Pro account.

18,400 people follow us on Twitter and last year this generated nearly 8,000 visits to our website.

Our email signature sends around 400 people to our website each month.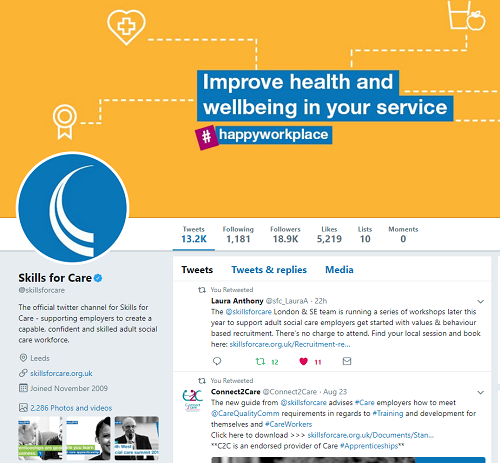 Understand where and how digital can work for you
Not every digital channel will be right for you, and it's important to understand how and where it can work for your charity.
For example, Skills for Care has a Google Ads grant account so we can advertise on Google. Although we've spent over £1million in free advertising since 2015, it doesn't work for everything we do.
Topics such as careers in care, positive behavioural support and meeting CQC regulations work really well on this channel. However, we've found that people don't use Google to search for things like support to manage a care home or social care recruitment.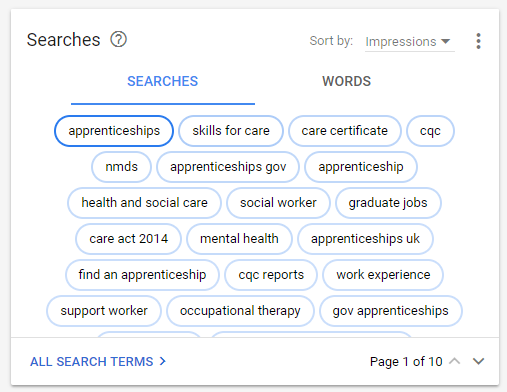 Team meetings and training are a great way to share this intelligence and inform your future digital marketing activity.
Getting started
If there's one thing I can say about 'going digital' it's that you need the buy-in from your team.
New ideas can be exciting, but good training and the right team culture is ultimately what will ensure you can put it into practice.
There are lots of opportunities out there – make sure you grab them!
Get inspiration in your inbox!
Don't miss out on digital fundraising tips, tools and trends.