Using your charity's unique selling points to share great heartwarming stories this Christmas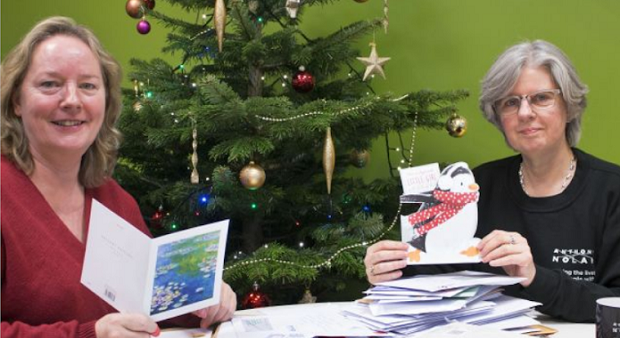 With Christmas just weeks away, charities around the country will all be competing for Christmas media coverage; hoping their stories are the ones that make the cut.
But what makes your charity's story different? At blood cancer charity Anthony Nolan, we know that, in order to stand out, we have to show how we help people in a way that other charities perhaps don't.
Last Christmas, we used a unique area of our work to showcase the connections we make between patients with blood cancer and blood disorders who've received stem cell transplants and the altruistic strangers who have given them a second chance of life.  
Messages from stem cell recipients: thank you for saving my life
Christmas is a time for giving, but it's also an emotional time; a time when families come together and think about loved ones who aren't there to celebrate with them, or where the possibility of them not being there is all too real. Someone who has received a stem cell transplant from an unrelated donor will often think of the special person who enabled them to be around to celebrate Christmas.
Thanks to our lifesaving work, many people will receive heartfelt letters and cards this Christmas that literally say 'thanks for saving my life'.
It's a powerful statement you don't often hear, but for Adeline O'Keeffe, who works in our Donor Follow-up Team, it's all in a day's work.
We use our register to match potential stem cell donors to blood cancer and blood disorder patients in need of stem cell transplants. Each day, we facilitate three potentially life-saving stem cell transplants.  
Following a transplant, in order to protect both the recipient and the donor, the identity of both parties must be kept confidential for two years, so they often communicate by sending anonymous letters to each other. These letters often including words such as 'I owe my life to you'.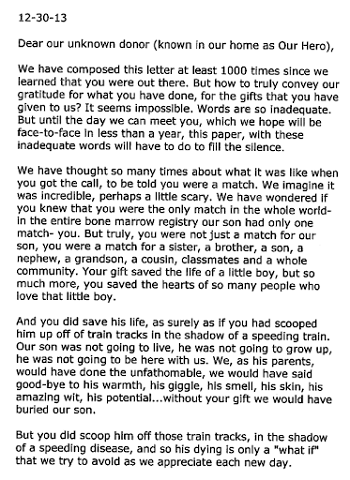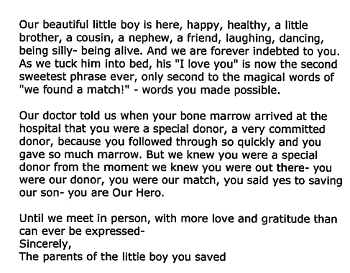 We estimate that we received around 600 cards over the festive season. Last Christmas, as part of our Christmas media activity, we decided to share some of the Christmas cards donors and recipients send to each other
These letters show the difference a stem cell transplant makes to the lives of patients and their families. It's also a unique area of our work, involving one person potentially saving someone else's life. This is unique to Anthony Nolan, and therefore a perfect way to give our Christmas story exclusive appeal.  
Cards and letters from parents whose children have received a stem cell transplant are always particularly special. Some children send pictures of their favourite toys or musical instruments or talk about their favourite movie characters like the mention of Star Wars in the card below.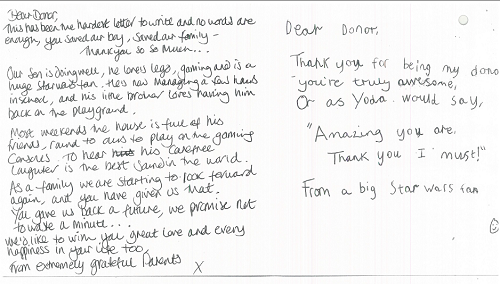 Why did it work?
Our Christmas cards campaign told the story of unlikely and unique connections and, above all, hope – which can be life-changing for patients who have received stem cell transplants and extends to their friends and families. As a result, there was lots of media interest in the story, which was covered widely in national online outlets such as AOL News and BT News online, as well as 317 pieces of regional online media coverage, which carried links back to the Anthony Nolan website.
The story was a great success and resulted in us greatly exceeding our Christmas coverage target, with the piece having a total reach of over 10 million.    
Get inspiration in your inbox!
Don't miss out on digital fundraising tips, tools and trends.