Charity of the Year: The Ultimate Guide to an Award-Winning Application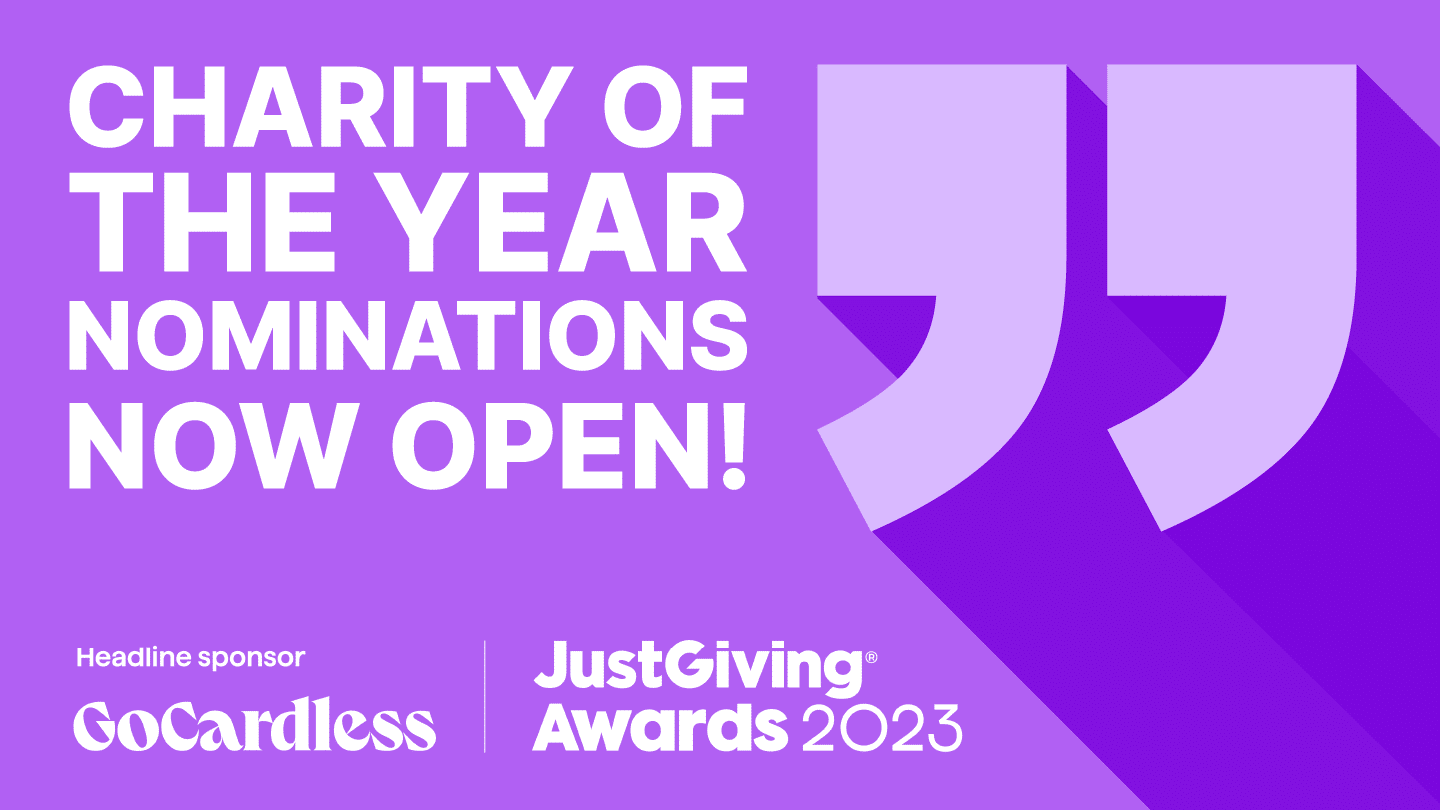 Imagine winning the most sought-after award in fundraising.
Charity of the Year is the award all the fundraisers want. And nominations are now open in the 2023 GoCardless JustGiving Awards!
Picture it. A spotlight on your charity's incredible commitment. A standing ovation for your passion. And a lifetime of celebration your team can share.
And did we mention the special donation and exclusive tools you'll win to supercharge your fundraising?
This can all be game-changing for your charity and your career. But there's more to becoming a finalist than applying and hoping you win.
In this article, you'll learn how to craft an award-winning application, what you'll win, and how to nominate your charity before the 9 June deadline. Let's dive in.
Continue reading, or nominate your charity now 
Why should you apply for Charity of the Year? 
This is the ultimate award in online fundraising. Here's why you should apply.
Celebrate your supporters.
You set 'em up for success, and they delivered! Time to celebrate that collective impact.

Celebrate your team.
Your team worked tirelessly to bring your campaign to life. They deserve to be holding that trophy!

Celebrate your mission.
Your charity's mission is what drives it all. Your cause is more than worthy…it's life-changing.
The last year hasn't been easy. Some charities had to change strategies during the cost-of-living crisis. Others are still navigating the effects of COVID-19.
If you used JustGiving to do something amazing, we want to hear all about it.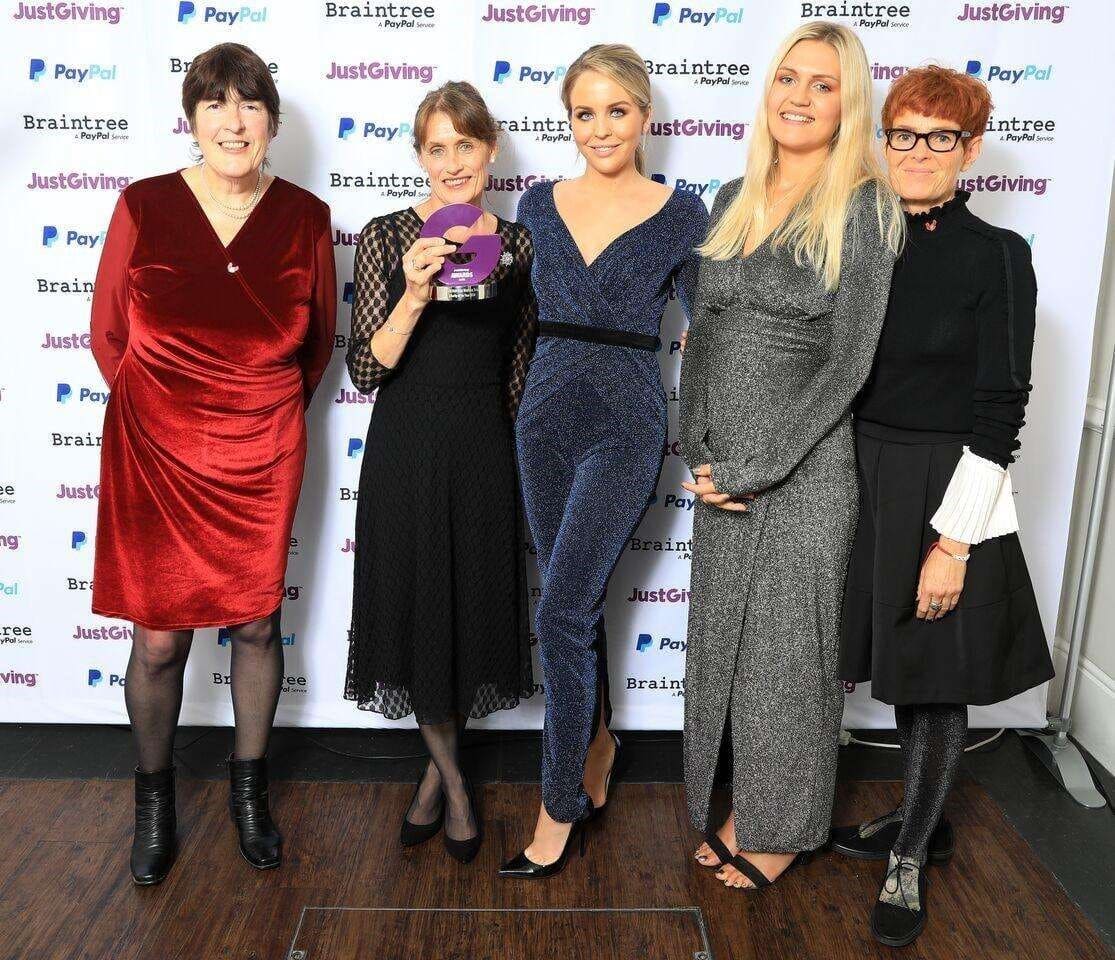 "We may be small, but we make a big impact. To be named Charity of the Year is a testament to that hard work and the successes achieved by our staff, volunteers, and supporters. It was simply phenomenal to be recognised". 

Jane Howarth MBE 
Founder of The British Hen Welfare Trust 
Charity of the Year 2018 
What do you get if you win Charity of the Year? 
We can't wait to celebrate your brilliance and resilience. Here's what you'll walk away with if you win Charity of the Year.
The prestigious Charity of the Year trophy
A free one-year JustGiving membership
£1,000 donated to your cause
An exclusive digital marketing package to spotlight your mission
A lifetime of recognition!
View the full 2023 GoCardless JustGiving Awards Terms & Conditions. 
▶️ Watch The Brain Tumour Charity take the stage to claim 2022 Charity of the Year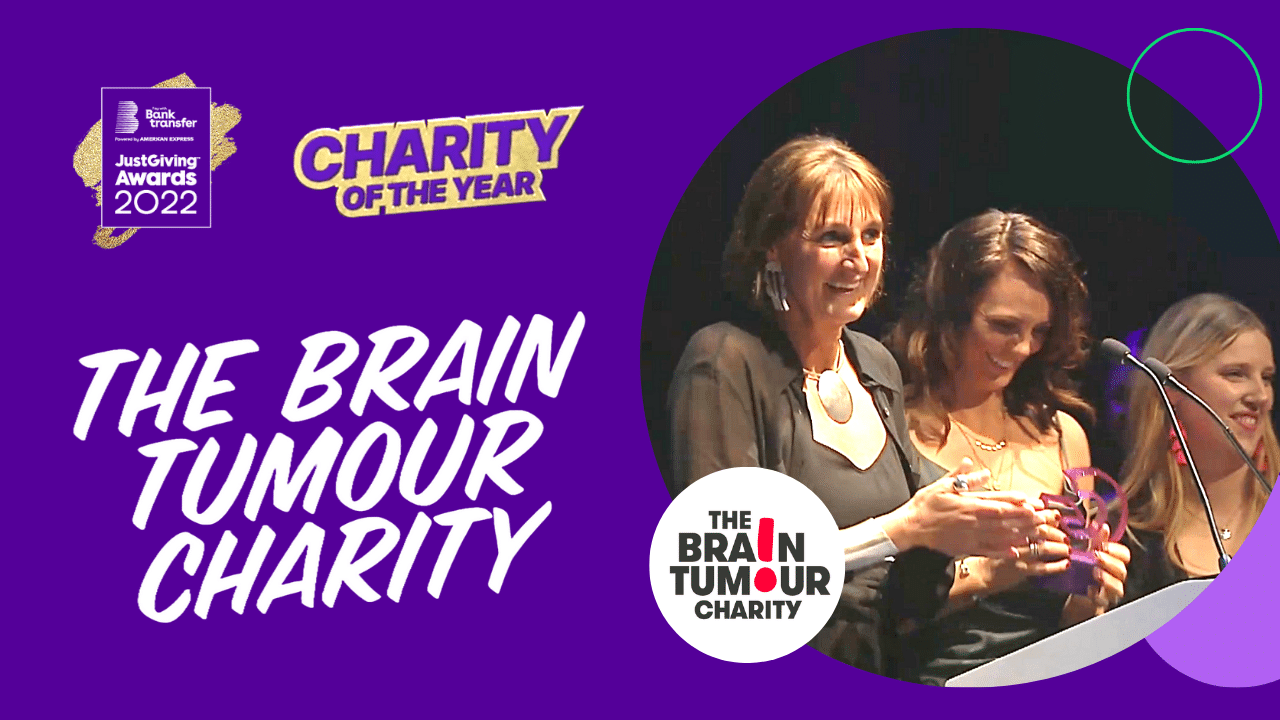 How to win Charity of the Year, step-by-step 
1. Understand what we're looking for
Submitting a Charity of the Year Award application involves highlighting one of your standout JustGiving fundraising campaigns, events, or appeals.
Give your charity the best chance of being shortlisted. Use our Charity of the Year nominations checklist for specific examples of what to include in your application!
Here's a short summary:
Talk about your team's innovation 
We want to hear about your creative ideas! Maybe you tried something new and radical, or had to be a bit scrappy. No idea is too small or too big. 
 
Share your project's impact 
We want to know what you aimed for vs the outcome. What was your target vs the amount raised? What was made possible with the money raised? 
 
Tell us about your tools 
Which JustGiving tools helped bring your campaign or event to life? This might include campaign pages, QR codes, Giving Checkout, or other tools. 
 
Supporter experience 
How did you put supporters at the heart of this campaign, event, or appeal? What insights helped you create the best experience? 
2. Nominate your charity
This is your moment! Nominate your charity in just a few clicks.
Go to the Charity of the Year nomination page
Share the URL to the fundraising campaign you'd like to share.
Include the best reasons why you deserve to win.
Nominations close 9 June 2023. A panel of judges will carefully pick three finalists, then it's up to the public to vote for their winner.
Nominate your charity now
Get the recognition, exposure, and celebration your team deserves! Nominate your charity for Charity of the Year now.
Get inspiration in your inbox!
Don't miss out on digital fundraising tips, tools and trends.
Brian's on the Content & Community team at JustGiving. He's passionate about sharing online fundraising education and inspiration to help fundraisers raise more money, build their brand, and grow their cause.