And the Christmas Campaign of 2017 is…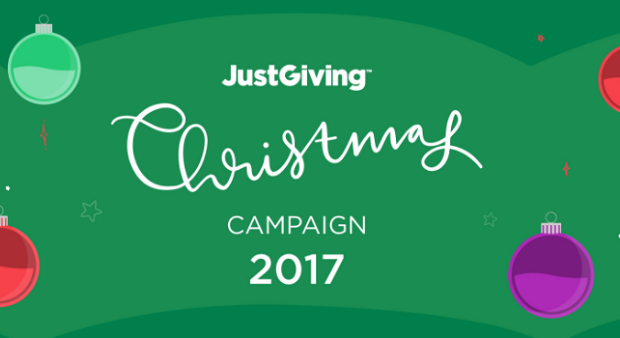 Christmas started a little early at JustGiving this year when we launched our Christmas campaign competition at the end of September. It wasn't just that we wanted to get into the Christmas spirit a little early, we also wanted to take the opportunity to celebrate the wonderful Campaign Pages charities create on JustGiving. Since the competition kicked off, our excitement levels have risen as more and more charities have entered for the chance to win the title of Christmas campaign of 2017.
With the countdown to Christmas having firmly begun, here at JustGiving we were less concerned about getting an advent calendar before the shelves were empty and more about the difficult decision ahead of us.
After much debate, we're excited to announce the winner of our Christmas campaign 2017 and a £2,000 donation to their appeal is…
Little Hearts Matter's Raise a Smile campaign
Little Hearts Matter launched their Campaign Page to ask for your help this Christmas to support children having the Fontan procedure. Not heard of the Fontan procedure? Don't worry, we hadn't either, it's a major heart operation which nearly 200 children with half a working heart have every year. At such a young age, it'll be the third operation they'll have had and its aim is to give the child as much energy that half a heart will allow. The appeal aims to make a difference by supporting families and children at this time by giving them access to a network of support in many ways. It costs £40 to provide this network, which includes support groups and advice from qualified experts, at an incredibly challenging time. To learn more about the charity and help them reach their target, visit the Little Hearts Matter Raise a Smile 2017 Campaign Page.
This Campaign Page grabbed our attention for many reasons. The images and the story gave a specific example of just how much a £40 donation would help them support children and their families into 2018. If you visit their Facebook page, you'll see the stories, images and videos they've shared to let their supporters know the stories which have made their appeal and where to go to donate.
Ian Carr from Little Hearts Matter said:
"We are absolutely delighted to win the JustGiving Christmas campaign competition in 2017. Raise a Smile aims to provide a support package for children with half a heart and families at a time when they need it most, following the child's third major heart operation. We've seen the massive benefits of doing our Christmas campaign through Just Giving which has made sharing and donating so easy. The fact that Just Giving has recognised us this way – as a small charity – means a huge amount and the £2,000 donation to Raise a Smile will be a major boost to help us towards our target."
We'd also like to say quick congratulations to our two runners up this year. Time to Talk Befriending is a charity based in Brighton & Hove aiming to reduce loneliness amongst older people this Christmas day. They will receive a £500 donation along with Holly Hedge Animal Sanctuary who need help to care for the hundreds of dogs and cats spending the festive season with them. 
Find out more about how you can use a Campaign to fund an urgent cause, need or appeal on JustGiving.
Get inspiration in your inbox!
Don't miss out on digital fundraising tips, tools and trends.
Evey is a customer success manager at JustGiving working with charities to help them make the most of JustGiving's tools and insights.