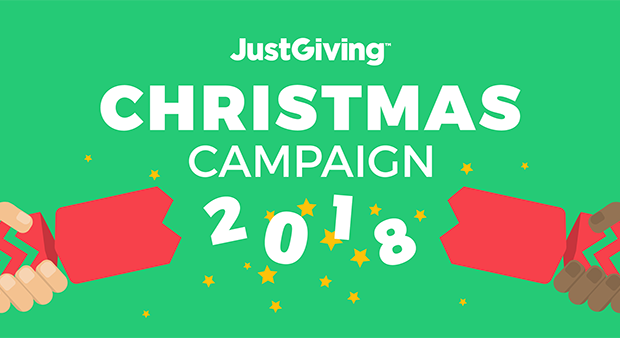 We had loads of amazing entries into our Christmas Campaign competition for 2018. Sadly, only one can be the winner.
After much deliberation this years' 2018 JustGiving Christmas Campaign Competition winner is…
The Santa Fun Run 2018 by the Princess Alice Hospice
The 2018 Princess Alice Hospice Santa Fun Runs were a series of 5k runs that took place in Richmond, Bushy and Painshill Parks. Open to Santa's of all abilities, the Campaign highlights the vital work the Princess Alice Hospice does providing specialist end of life care to those with life threatening illnesses.
Happy Christmas Eve to all our amazing supporters, staff members and brilliant volunteers! Do check out our Santa Fun Run video to get in the mood for the festivities! Click here to watch now: https://t.co/Nz8ZHeXS56 #PAHSantaFunRun #ChristmasEve

— Princess Alice Hospice (@PAHospice) December 24, 2018
We loved their Campaign as they utilised great imagery, a good story, an ambitious target and a fun and creative idea to draw the attention of 129 eager supporters who raised a whopping £36,000!
Princess Alice Hospice wins a custom-built webpage worth £4,000 and a £500 donation, a big heartfelt congratulations from all of the team at JustGiving.
Runner-up was the Southwark Foodbank Feed A Family Campaign by Pecan. The Foodbank Campaign urged people to give generously to help the poorest residents of Southwark who are in crisis. As JustGiving calls Southwark home this was a particularly resonant appeal to us, and Pecan managed to communicate their appeal in a tangible way, identifying just how much money would be needed to help those most in need.
3 days to go! Can you help us to reach our target and give #Southwark families in need food parcels and Christmas treats for #25December. https://t.co/yguJYv1Ged #FeedAFamily18 pic.twitter.com/e7qMxk576r

— Pecan (@Pecan121a) December 22, 2018
As runners up Pecan will receive a £500 donation.
Be sure to look out for 2019's Christmas Campaign later on this year!
Get inspiration in your inbox!
Don't miss out on digital fundraising tips, tools and trends.
Evey is a customer success manager at JustGiving working with charities to help them make the most of JustGiving's tools and insights.