Claim Your Charity's Place in Brighton Half Marathon 2024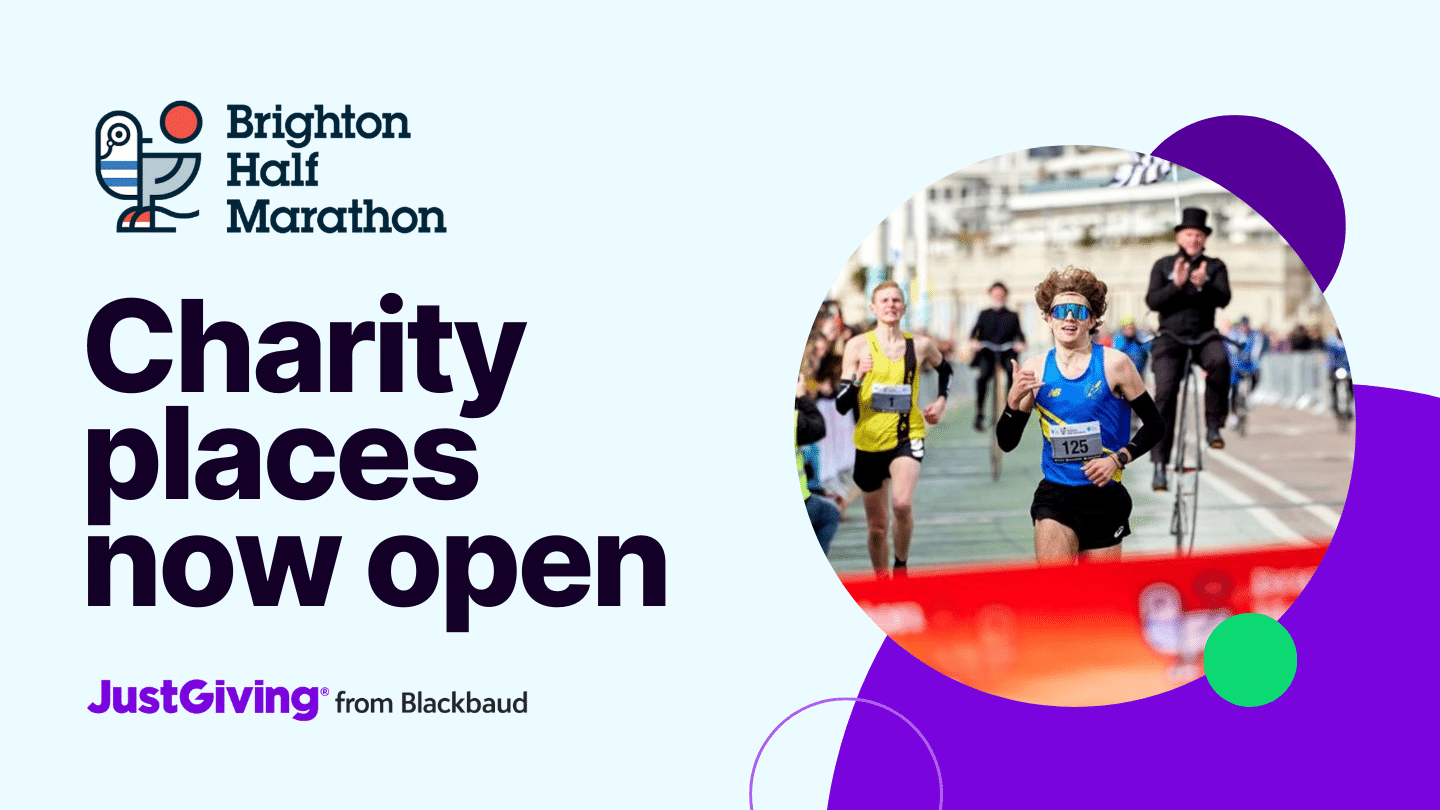 Charity places are now open for Brighton Half Marathon 2024!
The 2024 event is on 25th February 2024. And becoming an official charity partner could be your ticket to hitting your target.
We're the event's official fundraising partner for the second year running, and we're excited to help your charity get off to the races in the new year.
In 2023, 152 charities of all sizes used JustGiving to raise money in Brighton Half Marathon, creating a huge impact for their cause.

As one of the first major races of the year, it's a perfect fundraising challenge event for your supporters, especially . In Q1 and Q2 of 2023, running events have excelled, with 72% of fundraising pages created for this popular event type!
Become an official charity partner in the Brighton Half Marathon.
Download the 2024 brochure to find out more.
---
Why Brighton Half Marathon?
Known as "the UK's Happiest Half," this is the sell-out race that gives charities and their runners some major confidence, and for good reason.
Over £1 million is raised for charity by Brighton Half Marathon runners each year.
Showcase your charity in front of 11,000 runners and an online audience of 100,000+.
Dedicated charity promotion on radio, web, social media, and to 40,000 email subscribers.
Regular event coverage on local radio and TV (across BBC and ITV).
And more, depending on your partnership level.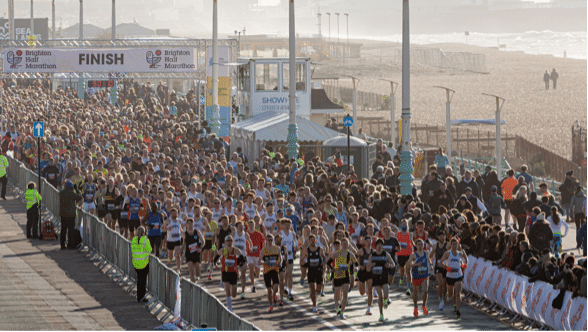 Plus, the atmosphere is simply unforgettable, and the race features the best bits of Brighton! It couldn't be easier for your supporters to raise money for you with JustGiving. Before, during, and after race day.
Pascale Harvie, President and General Manager of JustGiving said: 'We're thrilled to be the official fundraising partner for the Brighton Half Marathon for the second year in a row.
"More than 150 charities partnered with us this year for the event which helped raise more than £1million and we're excited to continue to help individuals raise funds the causes and charities closest to them."
Get your place in the race
LEARN MORE
Download the 2024 Brighton Half Marathon brochure to find out more.
READY TO GO?
Create your JustGiving Campaign Page to start fundraising now.
More about Brighton Half Marathon
The Brighton Half is organised by Brighton-based HIV charity The Sussex Beacon, and first started in the early 1990s. As a charity-organised event, charity partners are essential to the identity of the event, and charity runners typically form 20% of the race field.
Learn more on the Brighton Half Marathon website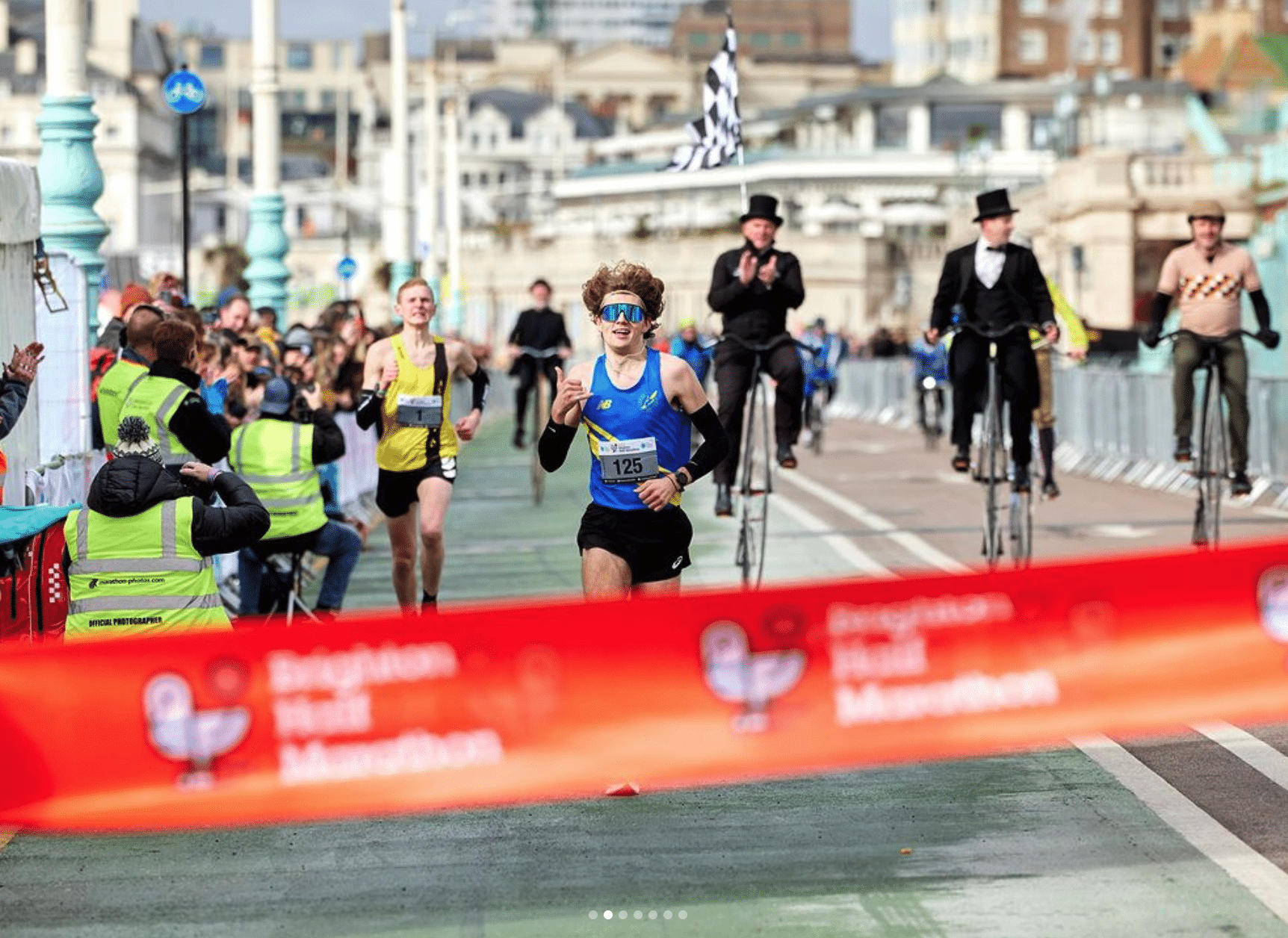 Get inspiration in your inbox!
Don't miss out on digital fundraising tips, tools and trends.
Brian is on the Community and Content team at JustGiving. He's passionate about sharing online fundraising tips, research, and inspiration to help fundraisers raise more money, build their brand, and grow their cause.