Community fundraising tips for small charities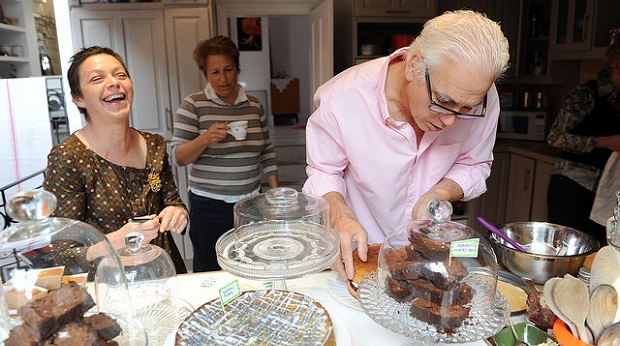 Last week we had Luke Cameron, who has the 'nicest job in Britain', spend a week with us at JustGiving where he learnt about how we help charities reach more people, inspire more action and raise more money. Luke will be visiting 45 charities over the year and has, so far, worked with 27 charities from across the UK. During his time with charities, big and small, Luke has picked up some top tips on community fundraising.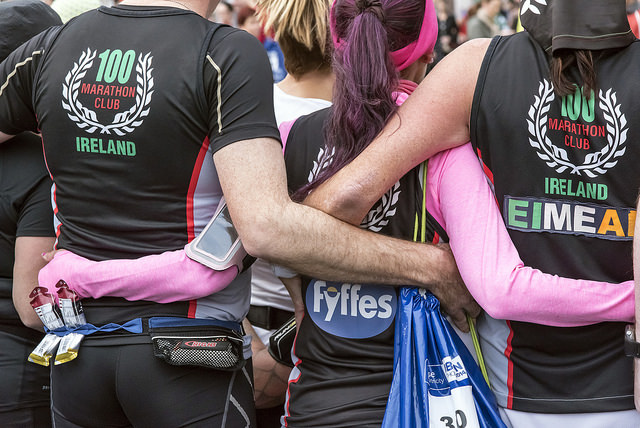 As a small charity I know you have a lot going on.
There is always so much to do and never enough time so the last thing on your mind is community fundraising. Looking at trying to convince people to do a marathon, 10k run, dragon boat race, skydive or even a bake sale before you've even thought about the logistics is a pretty steep challenge for any small charity.
But fear not! After travelling the country as a volunteer and charity blogger, I have picked up some pretty nifty tips and tricks from some of the best on how to start a successful community fundraising programme.
Five top tips for community fundraising
Buy a wall calendar
This probably sounds a little silly, but trust me; it's vital. This is going to make your life a LOT easier.
It's a very simple and pro-active step too. By actually going out, buying a wall calendar and really thinking about your next year can help clarify what you need to do and when.
Put down all the events that come up in the year. Mother's day, Father's day, Easter, summer holidays, Christmas, local events – whatever is relevant to your charity.
Then, once you have done this, grab a piece of paper and jot down all the types of things you can do on those events. For instance Bliss, the baby charity, do a Buggy Push on Mother's day. Simple, effective and raises a lot of money.
Plan two key events
You could easily get over-excited and plan in loads of events. Not a great idea if you don't have the manpower to manage them effectively, as even your best of intentions may go south quicker than planned.
Plan two big-ish events for the year and stick to those. Really plough all of your effort and energy into making those the best they can be. Make sure you also have a main point of contact for participants.
The most important element of creating a buzz is having good customer service and really engaging with your fundraisers.
Rally support
Start with friends and family, work out from there and then build momentum. Getting complete strangers to try and buy into your cause may be tough so rally the people you know and get them to sign up to your event first.
Once you have your key participants signed up, they will tell their friends through word of mouth, email and social media. Before you know it, you might have a whole team of fundraisers!
Oh, and don't forget, if you are doing a local event; contact the local papers. They love a good charity story and that could really help get the word out there and even help get you some more people signed up.
Sign up to a fundraising platform
So many of the charities I visit, especially the smaller ones, tell me how they don't use an online fundraising platform. They worry that they can't afford it or they don't know how to use it properly and with everything else they need to do, it gets put on the backburner.
So, if you've followed all the above steps I'm going to take a good guess and think you need one, right?
Great! And guess what? They are so easy to set up but if you're not sure where to start here are seven questions to ask when choosing an online platform.
Once you've set up your charity on an online fundraising platform, make sure you share your Charity Profile out on Facebook, Twitter, LinkedIn, add a donate or fundraising buttons on your website and email to let people know they can now fundraise for you online.
Say thank you!
So your fundraisers had a great time and the event was a HUGE success. Your online fundraising platform has been a massive hit and you've been buzzing with excitement ever since.
Just don't forget to say thank you.
If possible, make a phone call to every person who did the race, run, skydive, bake sale and whatever weird and wonderful idea they came up with to fundraise for your charity. Because if you say thank you, chances are they will do it again and again.
Never underestimate the importance of a simple gesture, especially thanking supporters. Help for Heroes, for instance, call all their fundraisers before and after their event to wish them good luck and then to say thank you. It's that extra mile which really sets them apart and has made them so successful with online fundraising. So take a leaf out of their book, it really works.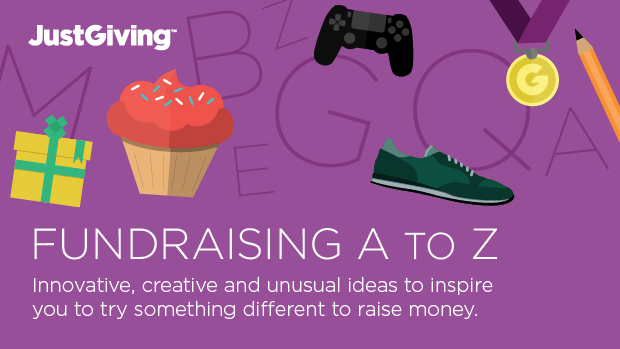 Get inspiration in your inbox!
Don't miss out on digital fundraising tips, tools and trends.
After starting his career as one of the prestigious John Lewis Graduates, Luke then moved on to the charity and non-profit sector. Being a successful online blogger and writer of the Good Deed Diary, Luke is focusing his energy on working with UA as their National Philanthropy Manager to help support a wealth of charities across the UK.