COVID-19: webinars to support your online fundraising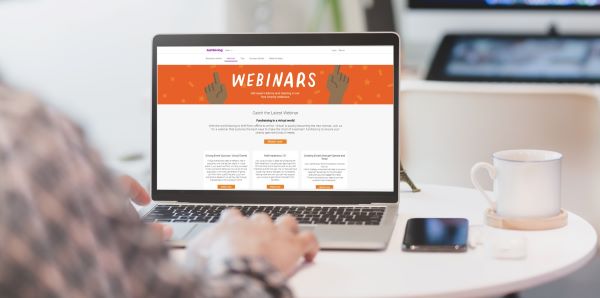 We're always committed to creating and sharing practical tips, ideas and trends that will help your charity to raise more money. However, we know that right now COVID-19 means you may need extra support and advice, which is why we've been working hard to create a selection of new, free charity webinars.
We've rounded up some of the JustGiving and Blackbaud webinars that we think make for essential watching. If you can't make the date or time, register anyway and we'll send you the recording. We also make our webinars available to watch on-demand after, meaning that so long as you're connected to the internet you'll be able to look them at a time that works for you.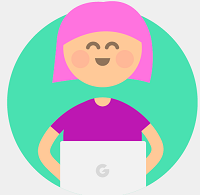 At the start of April, JustGiving launched an exciting new integration with Strava. This webinar will walk you through the integration and how your fundraisers can easily link their fitness updates to their Fundraising Pages. Plus, it will provide practical tips on how your fundraisers could use the feature to raise up to 57% more.
In this webinar, we explore the role organisational readiness and culture plays in successful digital transformation efforts. Hosted by Sarah Lowney, Director of Professional Services at Blackbaud, we discuss what digital transformation is and what it looks like within a non-profit organisation.
Campaign Pages on JustGiving are a great way to create one central fundraising hub where all of your supporters can come together. This webinar will show you how to set up a campaign page and teach you about the JustGiving tools that will elevate your page to the next level, helping you to harness the power of the crowd.
Successful digital fundraising hinges on your supporters having a positive online experience. In this webinar our colleagues at Blackbaud will explain why every interaction matters and how you can make sure that you're providing your supporters with an amazing and engaging online experience.
During a time when the majority of team members are having to work from home, discover how cloud based systems can help you to maintain business as usual, increase productivity and keep raising those all-important funds for your charity. If you're not a techy person, then don't worry! Our Blackbaud experts will talk you through all you need to know in this handy webinar.
We've seen a big shift from offline to online fundraising, and we want to give you the confidence to take on digital activities, such as livestream fundraising. This webinar will provide you with
Key trends and insights that we saw in 2019
How you can bring offline activities online through streaming (including gaming)
Tips to help encourage your supporters to fundraise at home
The COVID-19 situation has fundamentally impacted our healthcare organisations. In this webinar we'll explore overcoming engagement fears, leveraging technology, and strengthening your philanthropic culture alongside relationships with supporters during this unprecedented time.
The reports available to charities registered on JustGiving have a lot of valuable information that can help you nurture your supporters more effectively, track your online income and spot trends to help you raise more money. This on-demand webinar shares quick and easy tips to help you get the most of your JustGiving reports.
More free resources for charities
You can find all of our webinars, plus handy e-books, blogs and case studies, on our COVID-19 resources hub. You can also stay up to date with all of the latest webinars, both live and on-demand, by visiting JustGiving Charity Resources.
Get inspiration in your inbox!
Don't miss out on digital fundraising tips, tools and trends.
Toni Gregory is a Content Marketing Specialist and B2B copywriter.