Creative fundraising stories we love
Not everyone is capable of running a marathon, entering a long distance cycle ride, or swimming the channel as part of a fundraising drive. This may put some off the idea of fundraising for a cause they care about, especially during peak pre-marathon season where a lot of appeals on social media will be from those who are prepping for the big long-distance running events.
Each year we see countless pages that don't fit into the standard event-fundraising demographic, so it is worth amplifying stories like theirs in order to show your audience that anyone can help change lives by fundraising for your cause.
This years' nominees for the Creative Fundraiser of the Year award at the JustGiving Awards are some good examples that could inspire your supporters.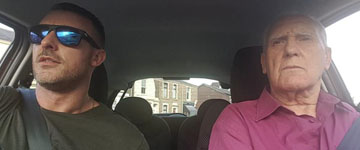 They include Mac Mcdermott who hit the headlines around the world when he set up a fundraising page for the Alzheimer's Society this year. His family had received support from the charity after his father Ted was diagnosed with the condition, and he wanted to give something back to thank them for all their help and assistance. His father was a former Butlins redcoat and a keen singer, but has difficulty with his memory due to the deterioration from Alzheimer's. Mac discovered that when his dad sings he returns to his old self again. With that in mind he set about sharing videos of his dad singing his old favourites, to spread the word for the fundraising drive. This helped the page raise over £129,000, and has resulted in a recording deal for his dad enabling them to release a single, with the profits from that also going to the charity.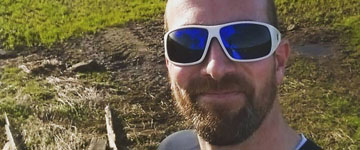 Another appeal was made by Paul Trueman, who created a fundraising page to assist the charity Refuge after being inspired by a storyline on the radio show the Archers. The plight of the character Helen Titchener prompted him to create a page to try and help real-life victims of domestic abuse. In just a matter of days his page had garnered media attention and thousands of pounds worth of donations.  It has raised over £170,000 to date, which is a fantastic feat and shows how creative appeals can really engage a caring audience.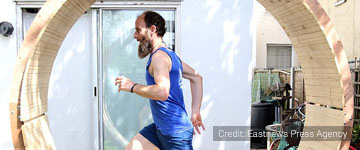 Our final nominee in the category is Dean Ovel, who took an unusual approach to a running challenge by building a human hamster wheel to run inside for 24 hours. Raising more than £8,000 for the Southend Hospital Charity, Dean managed to organise a challenge that was quirky, fun and involved his local community with musicians and entertainment taking place on the day of the event to celebrate his challenge during his 81-mile, 24-hour run.
Voting has closed for the 2016 JustGiving awards but you can still view all of the wonderful nominees here. The JustGiving Awards will take place on Tuesday, November 22.
Get inspiration in your inbox!
Don't miss out on digital fundraising tips, tools and trends.