Do More Good podcast: Keith Williams talks about the future of fundraising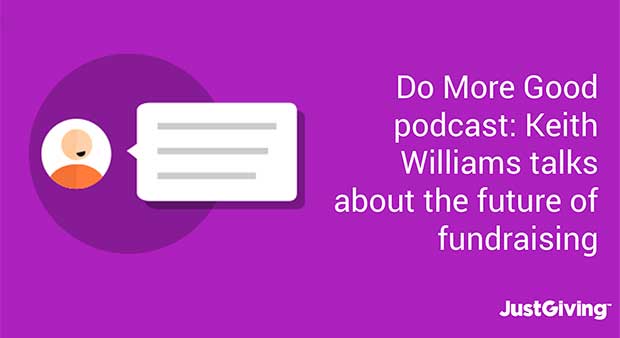 This week James and Kenneth of the Do More Good podcast are joined by our very own Keith Williams, General Manager UK & Ireland, to get an insight into his thoughts on the world of fundraising.
Keith shares his thoughts on the future of fundraising, the trends in mass-participation event fundraising, how JustGiving recruit individual employees and how he sees the company's role within the sector. 
https://www.spreaker.com/user/10238280/episode-7-do-more-good_1
About the Do More Good podcast
The Do More Good podcast is a light-hearted discussion focusing on professional development and fundraising in the charity sector. Kenneth and James cover a range of topics and bring in guests from the industry to share their experience and insight, who they then record in the informal environment of a London pub.
Get inspiration in your inbox!
Don't miss out on digital fundraising tips, tools and trends.