Do you give your donors enough?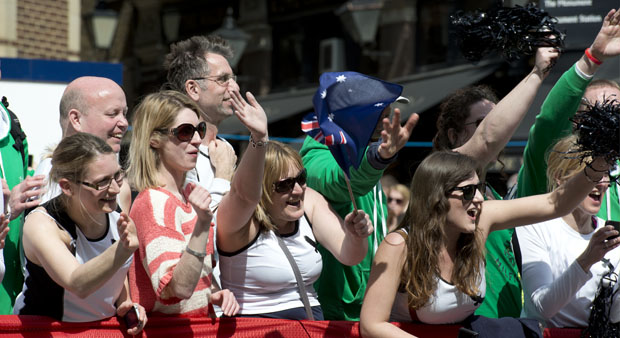 Making good things happen. It is the raison d'être for all great fundraisers. You do not raise income to merely count the money coming in but to drive the mission of your organisation, or one close to your heart.
Done right, and on a large scale, great fundraising can substantially increase your impact. It will allow you to achieve significant growth that could see you doubling, tripling or even quadrupling your income. It is the stuff of fundraisers dreams.
In our upcoming seminar Great Fundraising Organisations I share the techniques needed to achieve great fundraising. In many instances it is a question of you get what you give. Do you give your donors enough to make great fundraising a reality for you?
Emotions enhance our fundraising
If you have ever taken part in your own fundraising challenge it is almost certain that you remember the reasons why you took part. In memory of a friend or loved one, in response to a harrowing story or as a personal challenge that stretched your own ability. The reasons are numerous but they all invoked a powerful emotional response that spurred you to act – to fundraise.
But can the same be said for your donors. Are they inspired to give? Do they feel equally connected to your cause?
Be it a complex fundraising programme or a personal challenge event, you need to tap into the emotions of your donors and understand their motivations. It is what takes your fundraising from good to great.
To power up your fundraising these are the essential things that you must give a donor:
The feeling that they are can directly help one other person or animal.
The feeling that they are getting together with other people to solve a problem.
Raise their self-esteem, make them feel good about themselves.
Help them feel that they have sacrificed something or been brave.
These points may seem simple but they are not easy to achieve. They often require a whole organisation effort led by an inspirational leader. They also take the bravery of one person to question the status quo and to dare to do things just a little bit differently. Could that be you?
You can find out how to inspire your donors to give you more at Great Fundraising Organisations, in London on Monday 12 September. Or follow the action on twitter using the hashtag #gfo16
Get inspiration in your inbox!
Don't miss out on digital fundraising tips, tools and trends.
Alan works with charities, non-profits and NGOs globally and specialises in donor insight, emotional communication and motivation. He is chairman of Alan Clayton Associates and Karat Marketing, the telephone fundraising agency in Dunfermline, Scotland. @aclaytonchange