Eight practical tips for contactless giving at events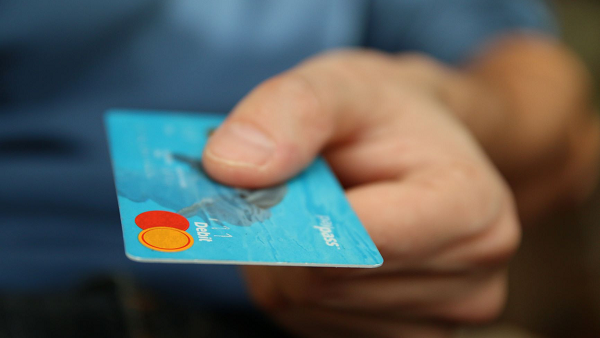 Contactless technology has grown in popularity over recent years, with two in every five people now choosing contactless as their preferred payment method. For charities, this presents an exciting opportunity to incorporate a new way for people to give to your cause, so you don't miss out on donations.
Contactless giving can be integrated into your supporter journey in a variety of ways, including at fundraising events where your charity will have guaranteed supporter footfall. 
"We found that many visitors to the hospice and at our events simply do not carry cash. And to avoid the hassle of finding a nearby cash machine, we are pleased to have the contactless card option for donations." Jessie May Children's Hospice
But how can you make sure your team feels as confident with a contactless donation box as they are with a donations bucket? We've worked with our friends at LibertyPay to provide a best practise checklist. These eight tips will walk you through the stages of using a contactless device at an event for the first time, so you and your team can maximise this income opportunity.
1. Build confidence with practice
Confidence is infectious and your team needs to make potential donors feel at ease. Help your team and volunteers to be comfortable using the equipment by running test donations and holding sessions which clearly explain how everything works
Encourage them to practice holding it… What feels comfortable? Which way feels natural to them?
Offer suggested words that event staff can use to raise awareness that people can donate with their cards. "No cash? Not to worry. We offer an easy way for you to donate by card today."
Do some role play. Imagine different scenarios, and what your reaction or response would be. For example, think about how you would like your team to respond if a potential donor said "I've not used contactless before." It's better to be over prepared!
2. Equip your team with useful information
Knowledge is power! Equip your team with any useful or interesting information on how donations can impact your cause
Link donation values to a tangible output. Contactless donations only take a few seconds and so it might be tricky for some supporters to connect what they're doing to how it helps. Try saying, "Did you know a £10 donation would cover the cost of X"
3. Tell your supporters
The main purpose of taking contactless terminals to an event is to collect donations. So, let your supporters know in advance about the different ways that they can support and give to your charity
If you're sending out pre-event communications, such as emails or social posts, then why not include a picture of the device and provide a short explanation on how it works. New technology can seem daunting – so take the unknown out of it to make potential donors more comfortable.
4. Reassure potential donors with branding
The contactless devices should feel like an extension of your charity, so if you're making a long term investment in equipment then you might choose to have the devices branded with your charity's colours and logo
Even if you're kit isn't branded then you can still create a display around any static devices to help make their appearance familiar and inviting
5. Test the equipment
Avoid any last-minute panics by testing your equipment at the venue before the event and making sure your staff know how to connect to the wifi
Don't forget to fully charge all devices in advance
Create a list which keeps track of which device is allocated to which person and how many devices are being used at one time
6. Incentivise your team
Don't forget that when showing potential donors new technology, they might be hesitant or ask more questions than normal. Help to make your team's experience enjoyable, and keep up enthusiasm, by offering incentives for talking about the new devices
You could create friendly competitions around who engages with the highest number of attendees, or who takes the most contactless donations
The incentive doesn't have to be big or expensive, you want the event to be fun and any rewards should be given in the spirit of this
7. Take pictures
There are lots of great reasons to take pictures of your contactless devices in action! You can share pictures in post-event communications to show supporters that you're adapting your giving options, plus it will help to familiarise people who didn't attend the event with the equipment
Pictures will also help you to remember the set-up, any branding and the way the team were using the devices. This will help when you go on to plan future events using contactless donation boxes
You can use pictures internally as a reminder of what your charity has achieved! Adapting can feel like it takes a lot of effort, so you should be proud and celebrate with your team when trying new ways of improving donations
8. Have a debrief and say thank you
Debriefs should be a key part of your post-event process no matter, but they're especially important when trying new technology or processes
Share honest feedback from the team – what worked well, what wasn't so great. This is the only way you'll be able to improve activity in the future
Say a big thank you to your donors and event team. They both tried something new and potentially stepped out of their comfort zones. It's important to acknowledge this and show that you truly value their efforts
If you're planning on trying a contactless donation box at your next event, then don't forget to keep a copy of the above checklist! Our partners at LibertyPay can also help to provide suggestions on best practise for gaining valuable donations during one off events.
Get inspiration in your inbox!
Don't miss out on digital fundraising tips, tools and trends.
Toni Gregory is a Content Marketing Specialist and B2B copywriter.