Engaging examples of annual charity reports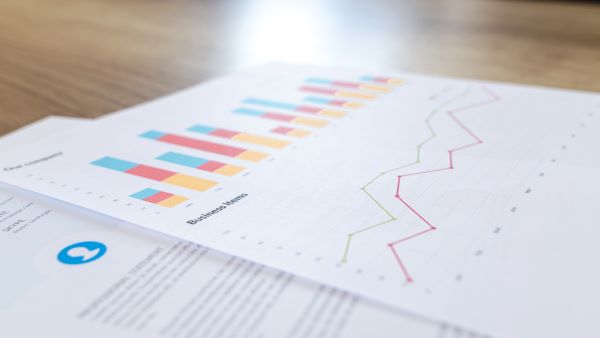 Each year registered charities need to put together an annual report for the Charity Commission, an activity which can often feel like a lot of work for very little reward. However, if created in the right way, annual reports offer an opportunity to showcase your charity's successes and achievements from the past year.
If you want to utilise your charity's report, then there are lots of different elements that you need to take into consideration. Reports are publicly available, so who is your audience? Have you named your document? What format will you be sharing the report in? There are some great examples of engaging charity reports available online, and we've selected a handful of our favourites for you below.
[iframe id="https://www.youtube.com/embed/WlcEXq8OfsU" align="center" autoplay="no" maxwidth="350″]
Last year, in addition to a full written report, Dementia UK decided to release an animated version of their annual report. At just over two and a half minutes long, the animated video offered an alternative way for people to view all of the charity's key statistics and updates. It was designed to showcase their work in a format that was both visually appealing and easily accessible for different age groups. Plus, using a video allowed them to easily share their annual report on social media channels too.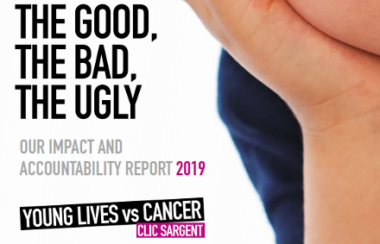 Taking on-board feedback provided by young cancer patients, Clic Sargent decided to test a new tone of voice for their 2018 report. They made the conscious decision to offer a report that focused on being personable, rather than corporate. Naming the document 'Their Voice Over Ours', it shared successes as well as updates on what hadn't worked well and the areas that the charity could improve. The result was an 1623% increase in online views compared to the year before. The positive response showed a desire for honest communications, something which Clic Sargent took on board and continued in their 2019 report, 'The Good, The Bad and The Ugly'.
The Wallich kept their report short and to the point, offering readers a punchy two-page infographic. As the charity's mission is to support homeless services in Wales, they kept their core demographic in mind by having one page of the infographic written in English and the other in Welsh.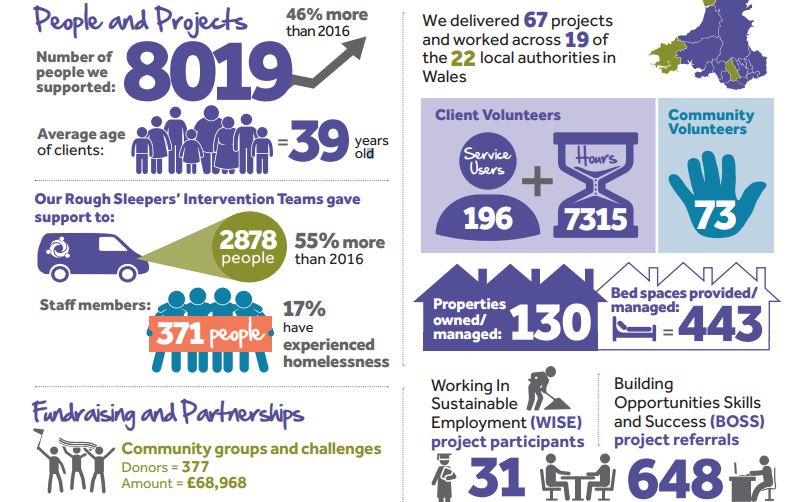 They prioritised on only sharing key statistics and facts, allowing the numbers to tell the story of their year. Each area was paired with a matching graphic, drawing the eye in without detracting from the information. By allowing the numbers to tell the narrative of their work, the infographic manages to answer the 'so what' of their different audiences.
Key points to remember:
Don't shy away from transparency. It's great to shout about your wins, but also sharing what hasn't gone to plan and what could be done better demonstrates accountability
When creating your report ask the question "Does this document bring my organisation to life?"
Different people absorb information in different ways, so explore using different formats outside of text only documents
If you've found examples useful, then you may also be interested in reading 5 creative ways to bring your charity's impact to life.
Get inspiration in your inbox!
Don't miss out on digital fundraising tips, tools and trends.
Toni Gregory is a Content Marketing Specialist and B2B copywriter.